Flourishing adjacent the Arabian Gulf coastline is the much talked about Sabah Al Ahmad Sea City. Still in the development stages, it is going to be a futuristic waterway city, for which the Public Authority of Housing Welfare intends to build a Cultural Center- a timeless and striking landmark to become an important physical reference in Kuwait. The center will be a projection of the rich history as well the contemporary cultural vibrancy of its homeland. It seeks to imbibe the best practices for performing spaces and aspires to promote sustainability through every inherent aspect.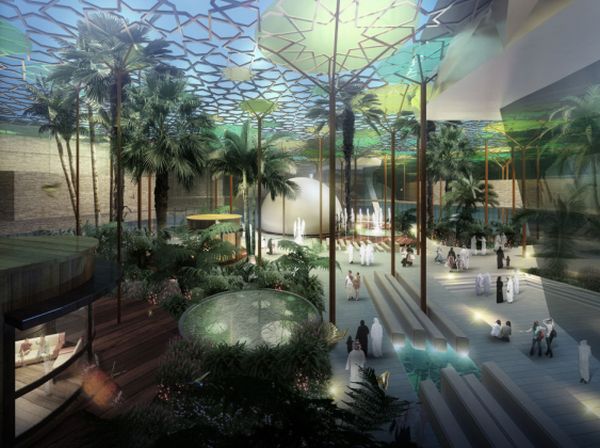 It is a challenging task for the designers to set new standards with the structure, as they not only have to create a timeless edifice, but one that reflects a humanistic approach and also fulfills the role of a spiritual heart that would inspire visitors. Also the fact that it will be situated amidst an arid desert, and therefore, besides the cultural complexities, it will face architectural as well as environmental challenges.
One of the most recognized icons of the Arabian culture, the 'dhow' too will be paid homage through the structure. Besides, the sailing ship is an integral part of the life across the gulf region, and featuring it could not be excluded.
Dynamic forms express the key performing spaces of the structure and are roofed by a canopy that conjoins the entire complex. landscaped with real trees and vegetation, even the timber columns have been designed to make the space look like an oasis. The aerial view of the building will make it appear like a lily pond, which is yet another bemusing aspect of the center.