Producing electricity while camping is one major problem for camping enthusiasts. While there is no dearth of conventional systems that can be used to provide power in the wild, eco conscious campers don't usually want to hurt the environment while powering their gadget gear. For such green thinkers, Frog Design has conceptualized a portable wind turbine they call the "Revolver"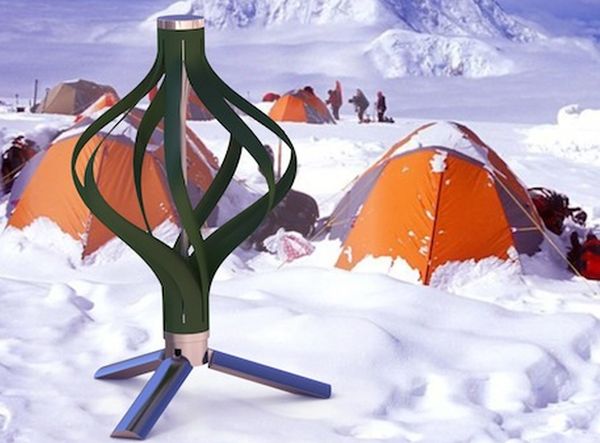 The Revolver is a consumer grade wind turbine that can easily be installed at any location to charge portable electronic devices. The system has been designed to be transported in a discreet tube, which can then be opened to unfurl the wings of this vertical axis wind turbine. The designers claim that the portable device can easily produce up to 35W of clean power from just a pleasant breeze. This might not seem enough, but you can easily charge up your gadget gear, including your laptop, GPS devices and mobile phones using it.
We're not sure if the wind turbine stores energy in an onboard battery for future use or does it simply provide electrons to your gadget gear with some type of an inverter. However, the designers do show, in the video below, how easily the wind turbine can be installed in different locations to help power your gadgets or may be light up a couple of LED lights in your camping tent.
Via: Core77