Going green is no longer a fad, it is a necessity. Most of us usually blame corporates, governments, and multinational companies for harming the environment. However, they are doing so because they see more profit in them. Therefore, we cannot make the world sustainable unless we can make its citizens go green. One way of doing so is by opting for eco-friendly products. Gadgets have become an indispensable need for us. So we should make sure that we make green choice whenever we are buying something. There are plenty of innovative green gadgets like portable wind turbine in the market. Not only they serve their purpose, but also have looks that are more than just complementary.
Revolver portable wind turbine
Producing electricity while camping is one major problem for camping enthusiasts. While there is no dearth of conventional systems that can be used to provide power in the wild, eco conscious campers don't usually want to hurt the environment while powering their gadget gear. For such green thinkers, Frog Design has conceptualized a portable wind turbine they call the "Revolver"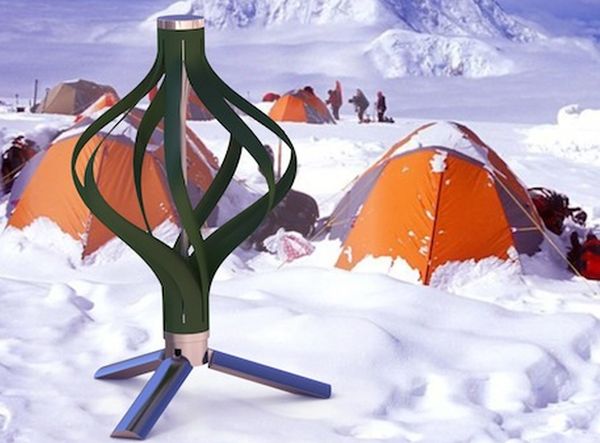 The Revolver is a consumer grade wind turbine that can easily be installed at any location to charge portable electronic devices. The system has been designed to be transported in a discreet tube, which can then be opened to unfurl the wings of this vertical axis wind turbine. The designers claim that the portable device can easily produce up to 35W of clean power from just a pleasant breeze. This might not seem enough, but you can easily charge up your gadget gear, including your laptop, GPS devices and mobile phones using it.
We're not sure if the wind turbine stores energy in an onboard battery for future use or does it simply provide electrons to your gadget gear with some type of an inverter. However, the designers do show, in the video below, how easily the wind turbine can be installed in different locations to help power your gadgets or may be light up a couple of LED lights in your camping tent.
Via: Core77
More sustainable gadgets like Revolver portable wind turbine
1. Home Automation Switch: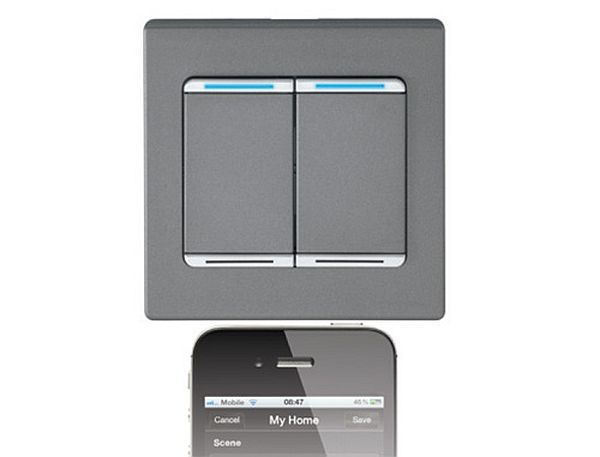 Using this gadget you can manage the power settings of your electronics and home appliances. You will have to plug the sensor into a power outlet. Then, it will start detecting all the movements from a maximum range of ten feet. As soon as the sensor detects any movement. It transfers a signal to the main switch for automatically turning any of the connected devices on or off.
2. Waka Waka- a portable solar charger: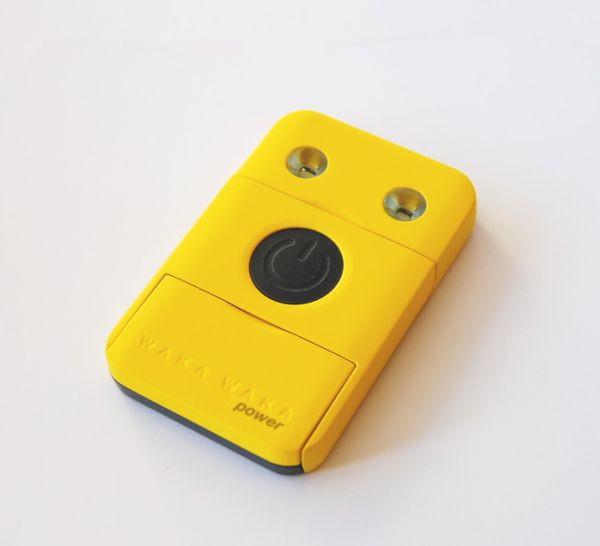 Solar chargers are not new in the world of technology. They have been worked upon for over twenty years and now finally we have portable chargers. These amazing solar chargers are easy to carry. In addition, they are capable of charging the smartphones along with any other device that is operated on battery. The WakaWaka solar charger is one of the most popular portable solar chargers that are available in the market.
3. LED monitors: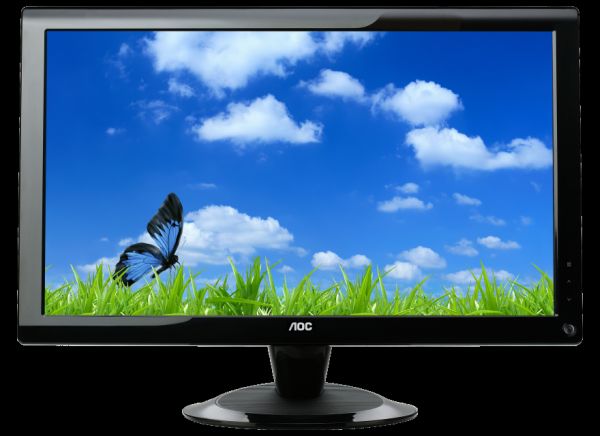 We all know that technology has advanced a lot and the advancement is still ongoing. But there are some people who in spite of knowing everything fail to incorporate it in their everyday life. For instance some people still use those old fashioned bulky and energy consuming screens for their computers. Well it is high time to switch to LED monitors which are sleek and consume much less energy. LED monitors are packed with benefits. You can avail them all if you make the wise decision of bringing one in your homes.
4. Siva Cycle Atom- dynamo charger:
Dynamos are not something new as they were indeed very popular in the 80s. However, then something happened and they lost their popularity only to be famous once again. They are very much back in fashion and they have only become better and much sustainable. They are able to charge battery operated device easily on the go.
5. nPower PEG Personal Energy Generator: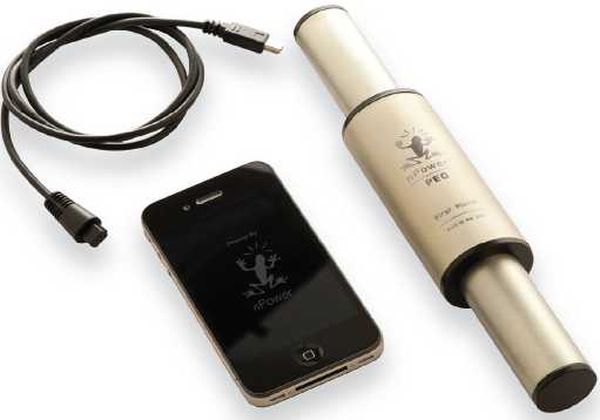 The nPower PEG Personal Energy Generator is a portable that charges all your small devices using kinetic energy that you generate while moving. Featuring an internal battery that can charge your mobile device for up to 100 days without any movement, the personal energy generator is compatible with various mobile devices like cell phones, cameras, GPS, music players, games, eReaders, LED lights, radios and so on. The nPower PEG also includes a USB cable to charge your devices from your computer.
6. Edyn Garden Sensor: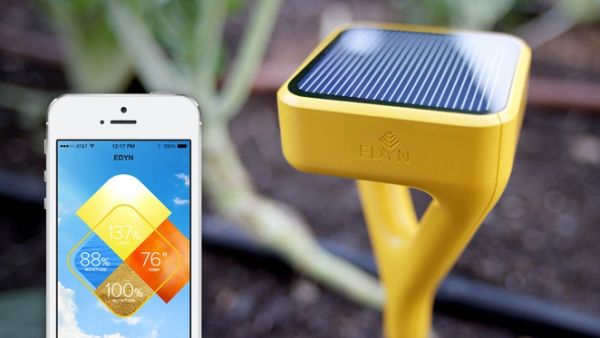 Winner of Innovation Award at the CES 2015, the Edyn Garden Sensor is a smart gardening system that tracks the environmental conditions to suggest most favorable time for planting outdoor plants. Comprising garden sensor, water valve and an app, the advanced gardening system monitors the important information like light, humidity, temperature, soil nutrition and moisture and share it with soil science and weather databases, so that user can grow the plants according to the conditions for optimum results.
7. Water Powered Shower Radio: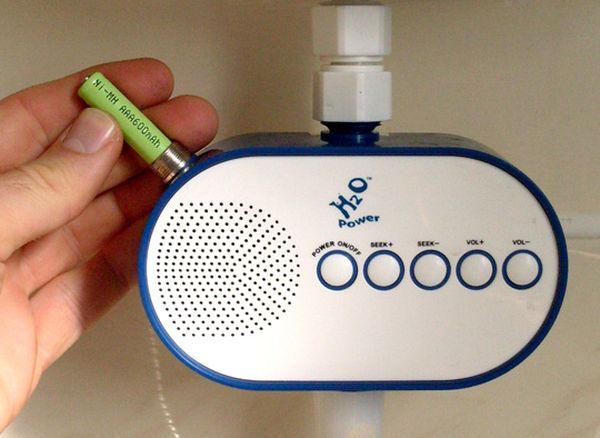 H2O is a shower radio that does not require batteries or external power supply and functions exclusively on the power of water. Featuring a mini power turbine powered by the pressure of water, the shower radio has a FM receipt range of 87.5 to 108 Mhz and audio output power up to 80mW. Measuring 13.1 X 7.45 X 4.25 cm (LDH) in dimensions, the water-powered radio weighs around 250 grams. Capable of storing the recent tuned station and the volume, the H2O comes with a battery to store excess energy when not in use.
8. iBamboo: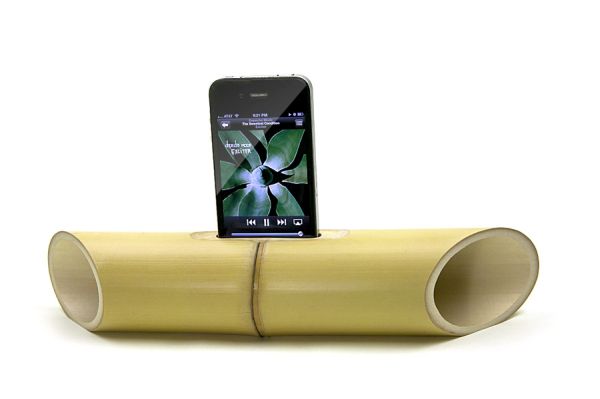 iBamboo as the name suggests is a portable speaker, made using bamboo, which does not require any battery of power outlet for functioning. To enjoy the natural acoustics of the bamboo, all the users need to do is turn their iPhone's speaker on and place it on the slot located on the top of the speaker. Available in natural and black color, the bamboo speaker looks more like a showpiece than a gadget.
9. Solar Fan with Light: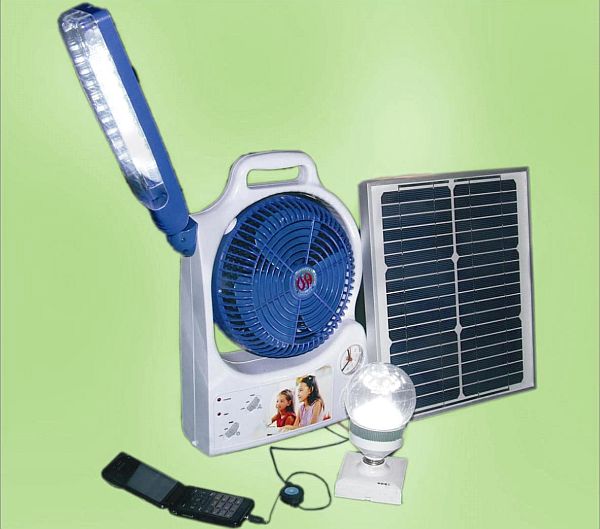 This swivel solar fan consists of five-watt panel for charging the in-built battery in every type of weather condition. The fan can be operated at 2 speeds and also has a LED light on the front side.
10. Shower Head with Turbine: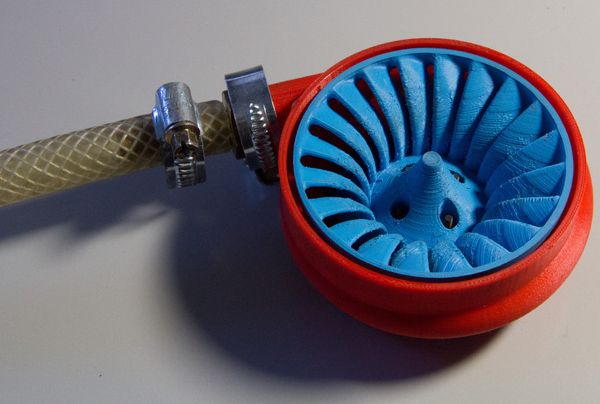 This shower is said to help you save as much as 40% of your water consumption. The shower uses a patented turbine technology by which warm spin spray is created by the showerhead, which requires less water as compared to normal showers.
11. Fuel Cell Charger: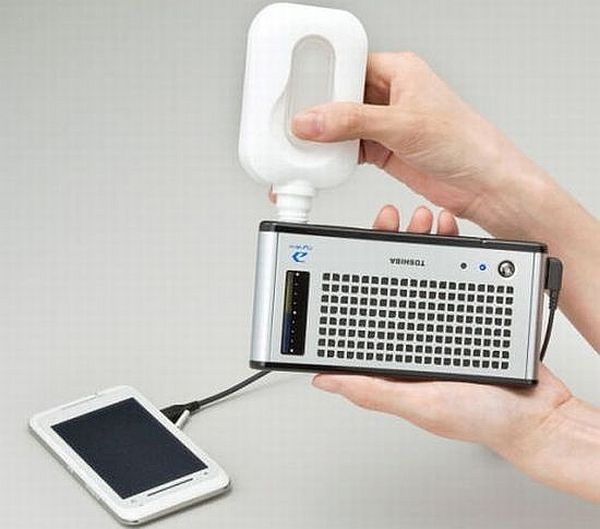 Charging your USB device cannot get better than this since you can now do so using plain water. This gadget transforms hydrogen present in water into pure electricity using advance technology, which utilizes proton exchange membrane. This fuel cell charger only emits water vapor and can charge at the same rate as any regular outlet charger.
12. Solar Toothbrush: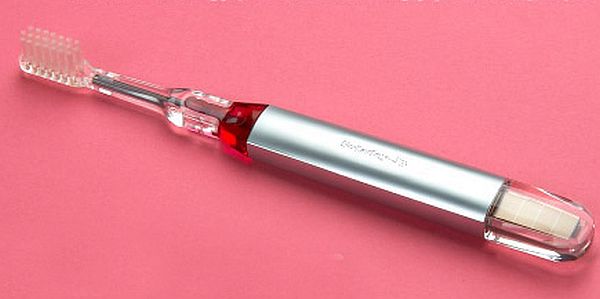 Now it is easy to get white teeth using this solar toothbrush, which uses solar light instead of batteries. It also does not require toothpaste since this brush has Titanium Dioxide rod that generates ions, which mix with saliva and help to clear off the plaque.