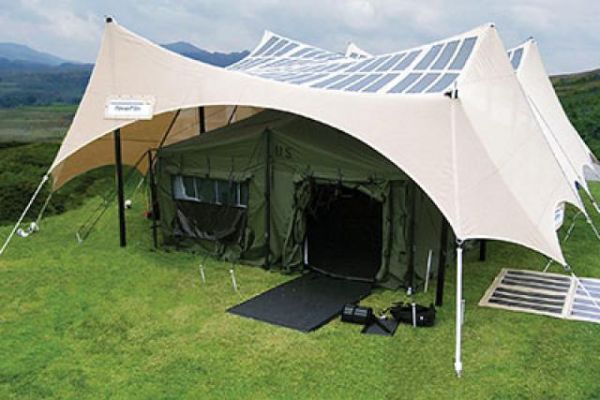 As we know it
Recent years have seen a series of natural disasters all over the world. Earthquakes in Haiti and Japan, hurricanes in U.S.A., floods in Pakistan and India are some of them. Amid all such natural disasters, the biggest problem faced by affected people and relief workers is the disruption of normal power sources. This increases the impact of disaster by affecting medical services and communications. Also, it becomes difficult to provide clean drinking water as water treatment plants are rendered useless. However, inspired by humane causes, some researchers have developed new ways of harvesting renewable solar energy for use in all disaster relief operations. They could become a tool for fighting against the uncertainties of nature in future.
Need for change
The philosophy of disaster relief operations has seen a paradigm shift in recent years. In contrast to the earlier aim of providing relief to the affected people, prevention, mitigation and preparedness to tackle natural disasters have become prime goals now. This change in outlook could be completely realized only by ensuring power supply at the time of disasters. This can happen only by increasing the use of renewable sources. Also, conventional fuel ends up taking an enormous amount of resources out of disaster relief efforts as it has to be purchased and transported for use under extreme conditions.
What's next?
1. Solar tent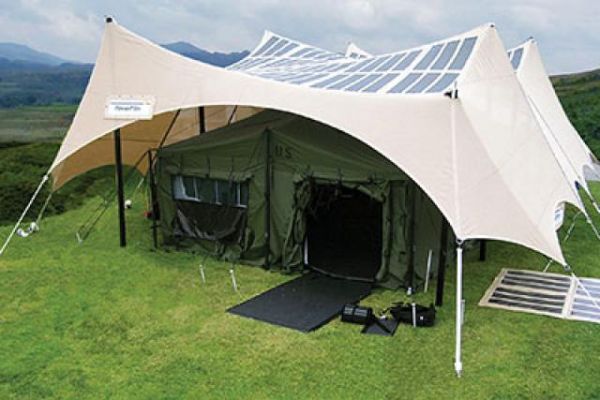 What's new?
The FTL Solar and Ascent Solar have jointly developed flexible panels that provide solar energy and also serve as temporary shelter for people in disaster-hit areas. Named as PowerMod, the flexible shelter can produce up to 4.5 kwh solar energy for running equipments like bulbs, fans, laptops and refrigerators. It can also be stored in a battery for other purposes. The entire system weighs only 165 pound and can be easily moved from one place to another.
What difference it will make?
The flexible solar tent could be used as temporary shelter by people during disaster. Powered by sunlight, it will allow them to use all general household electric devices even when conventional electricity sources are ruined. Also, the flexible tent could be used by campers and tourists during normal times.
2. Solar powered disaster relief unit built by Utah man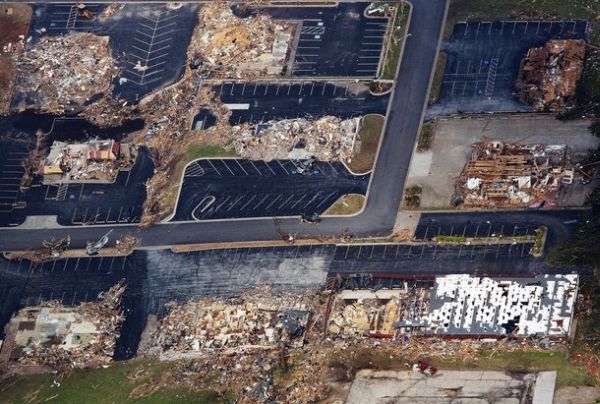 What's new?
Developed by Roi Maufas of Utah, this solar-powered disaster relief unit is a self-sufficient tool for mitigating the impacts of a natural disaster like earthquakes and hurricanes. The high-tech shelter has been made from a standard shipping container and contains many amenities like water and sewage treatment systems, convection microwave oven and induction cooker.
What difference it will make?
The solar-powered disaster relief unit can address the problem of shelter during disasters. It is completely powered by solar energy and not dependent on conventional fuels. This will make it extremely useful at all places badly hit by a disaster.
3. Solar powered water purifier for disaster relief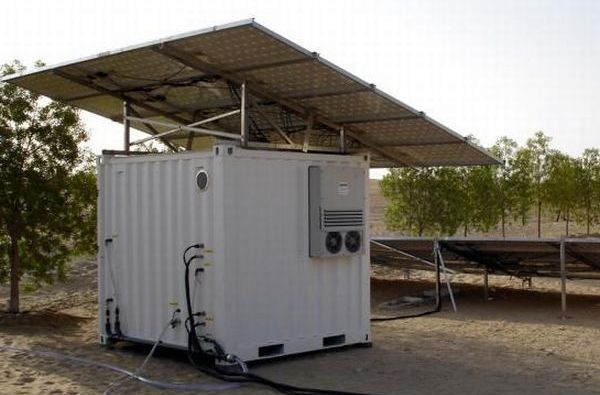 What's new?
The Trunz/ Spectra Watermakers' Solar Container provides clean drinking water to people in disaster hit areas. Based on a self-sustaining green technology, it uses solar energy for this purpose and can produce up to 8,000 gallons of pure drinking water in a day. The water purifier works by placing a pump into an unclean or saltwater source. It first removes the large matters form water through a series of filters and then takes it through eight reverse osmosis membranes to remove all kinds of impurities.
What difference it will make?
According to the world's leading aid organizations like the USAID, UN and CARE, providing clean drinking water to people in the disaster hit areas becomes a big challenge. This causes the spread of many unwanted diseases. However, the Trunz/ Spectra Watermakers' Solar Container can change the situation. Moreover, it can also be used in areas with poor electricity connections or in urban areas as it is powered by a green technology based on renewable solar energy.
4. Inflatable solar lamp – providing light to disaster victims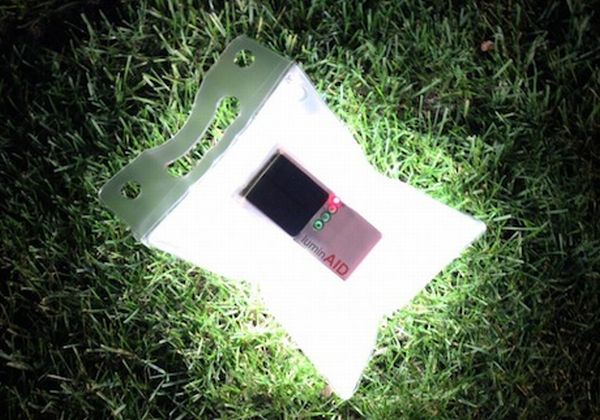 What's new?
LuminAID is a rechargeable and waterproof solar lamp. It has been designed for providing light to people in disaster-hit areas. Designed by Architecture students Anna Stork and Andrea Sreshta, the lamp will provide six hours of LED light. It can be packed flat and inflated when required for use. This makes it a portable and lightweight source of power.
What difference will it make?
The absence of electricity makes the task of disaster relief workers extremely difficult, especially in night conditions. However, LuminAID can be a very handy tool during such conditions. It can also be used as a general 'green' lighting device by everyone. It could be used in rural areas with poor electricity facilities, during camping, for everyday use by households and as a part of the first aid kit.