Portable gadgets have become an integral part of modern life as they help user stay connected to the world. However, keeping them juiced up in far off places that do not have constant power supply often becomes a matter of worry foe users. This is where solar chargers come to the rescue, as they allow instant energy for campers and hikers to power their portable gadgets and stay connected with the rest of the world. Apart from free power supply during emergencies, solar chargers also help users in reducing their carbon footprints. Here we have some innovative chargers to keep your mobile devices up and running anywhere everywhere.
Suntactics sCharger-8: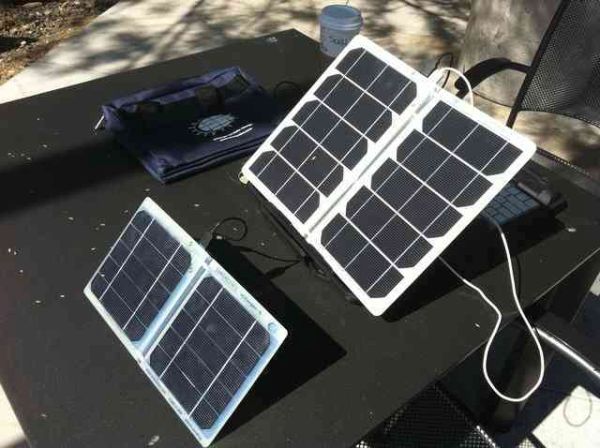 Featuring auto retry technology for better performance, the Suntactics sCharger-8 can be the best mate of geeks looking to power their gadgets on the go. Compatible with different portable gadgets like iPhone, Android phone, iPod and more, the solar charger comes with anti feedback system to ensure complete security to gadgets while charging.
SolarWrap Mini by Bushnell: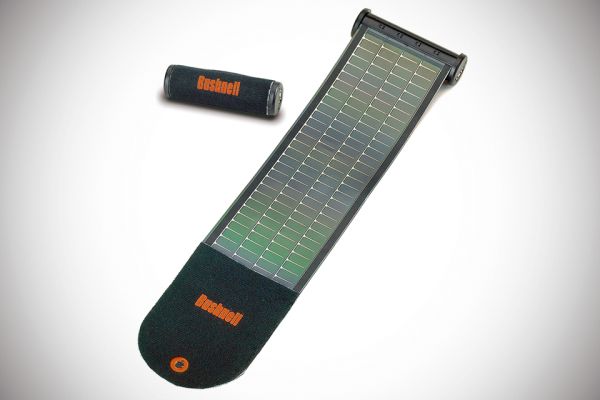 Developed by Bushnell, known for producing quality portable gear, SolarWrap Mini as the name suggest is a portable solar charger to power your mobile gadgets on the go. Made using flexible, lightweight material, the mini charger rolls up to fit in your backpack. Measuring 18.25″ in length, the solar charger just weighs 3.1 ounces, so that users can keep it with them all the time wherever they go. Around 10 hours of exposure to sun is enough to charge the battery of the charger fully, which in turn can recharge your Smartphone in about six hours.
PowerAdd Apollo: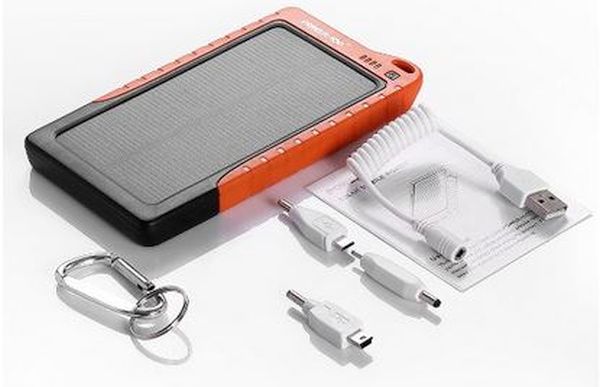 PowerAdd Apollo solar charger is what a nerd who loves travelling far off places need to power his/her gadgets. Compatible with all sorts of mobile devices, the solar charger comes built-in with efficient and durable lithium polymer battery that can support up to 500 recharging times without any interruption.
Powermonkey solar charger: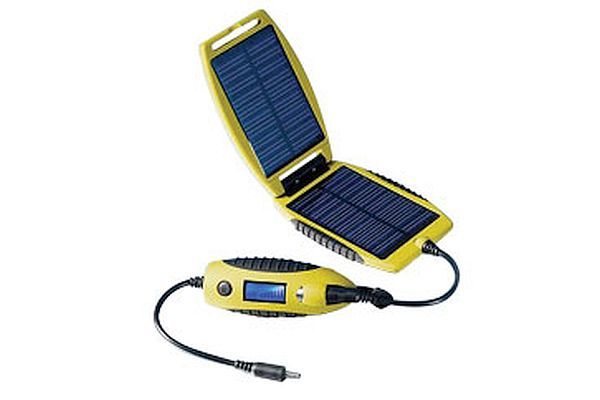 A sturdy creation of Powertraveller, Powermonkey is a waterproof solar charger that can easily withstand harsh weather conditions. Compatible with tablets and Smartphone, the handy solar charger comes with a 9000mAh battery that when fully loaded is powerful enough to charge a number of gadgets. The best part is that it can resist the water depths of about three feet for up to 30 minutes. Featuring 3-watt solar panel, the portable charger requires around 15 hours of exposure to sun to juice up its battery fully.
Solar chargers can be a best mate of geeks who love to travel around without falling short of energy supply to sustain their geeky affair. Most importantly, they help users play thir part in sustaining the environment.