There is an indispensable item in your kitchen that you might never think about. It is the trash can. Your trash keeps your kitchen clean, but now it can become much more than just a receptacle for waste. With increasing environmental awareness, people want to recycle their waste and manufacturers have come up with some unique solutions for trash bins which have a dual function – trash and recycle bin at the same time. You can even buy recycle bins separately. From simple bins which are quite cheap, to bins built using latest tech, you have quite a few options. Here are a few you can select from:
Titan Compactor Trash Bin from Joseph Joseph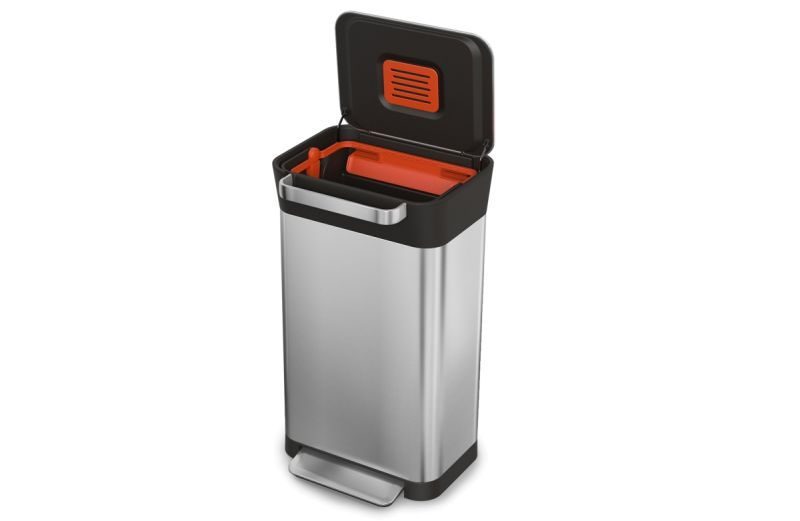 This 'compactor' trash bin of 30 litre capacity, is made from stainless steel. It is 'resistant' to fingerprints, and it contains a pedal that has been stress-tested. These features are great but the feature which is outstanding is the 'compactor' mechanism – this mechanism allows you to lift the handle at the top and push it down to the bin. This means you never have to come in contact with gunky old rubbish, as it is sealed inside the liner of the bin.
Simplehuman rectangular trash bin recycler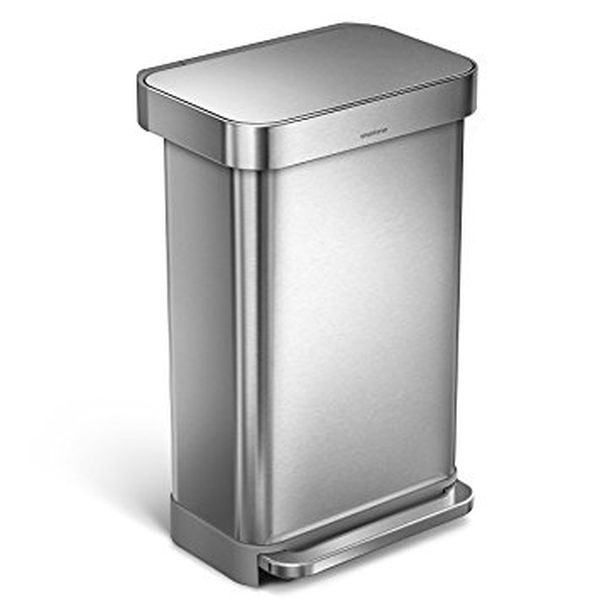 This stainless steel recycling and trash bin has a 46 litre capacity, and its dimensions are 25.7" x 19.9" x 12.8". It has two removable buckets, one for trash and the other for recycling. You can easily start your recycling effort with the help of this bin. Its lid closes without a sound and the special coating on the exterior hides any fingerprints and smudges. Though the buckets inside are quite big, they can look compact. It has a warranty for 10 years but it is quite expensive.
Wesco Spaceboy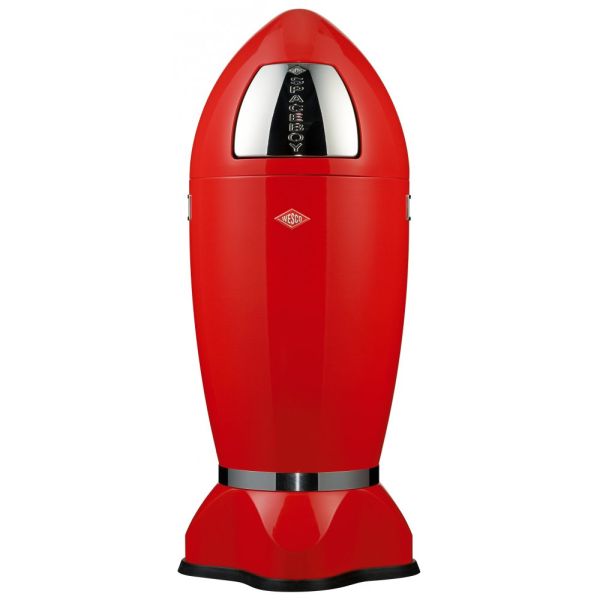 If you are looking for a trash can which can fit into your stylish kitchen, then the Wesco Spaceboy may fit the bill. This extremely durable bin is available in 8 colours and has a capacity of 35 litres. It does not have any odour filters but its plus point is that if any part breaks, you can replace it easily. It's made from rolled steel which makes it strong enough to last for decades.
Sensé Bin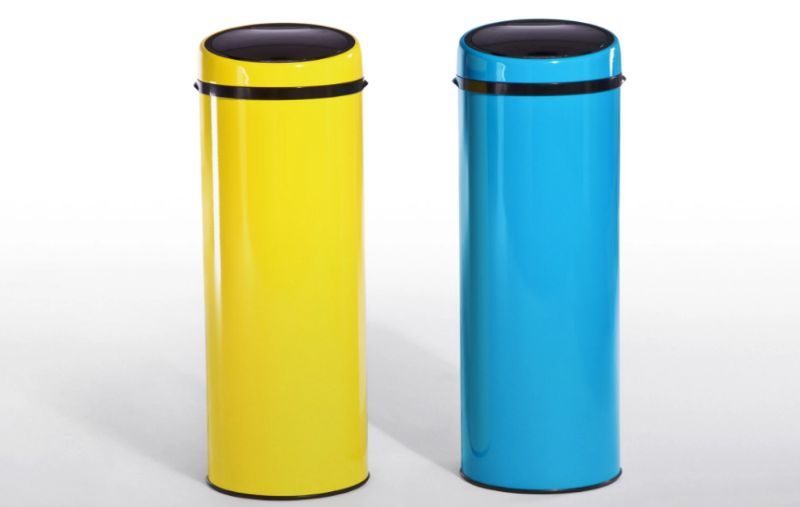 This is a bin that opens automatically. It comes in handy when your hands are occupied with trash. If you have small children, they would have great fun opening and closing the bin all day long, as you just have to wave your hands over the lid for to open it. After 5 seconds, the lid closes automatically. The option to manually open or close the lid with the help of a button is also available. You can choose from chrome, white, blue and black colors to match the color scheme of your kitchen.
Totem 48 from Joseph Joseph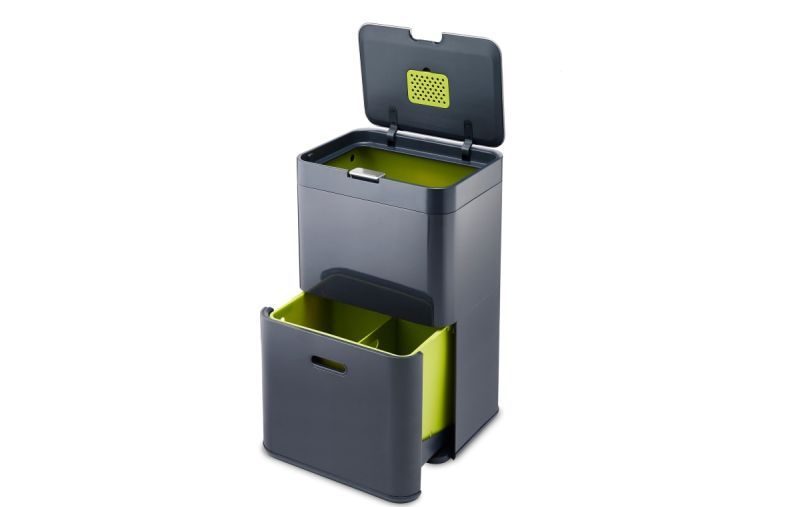 This is another trash can cum recycler from Joseph Joseph, which has a 48 litre capacity. It has a bigger compartment for trash, and a smaller compartment with optional divider to divide it into two small compartments. The main/ bigger bin has a charcoal odour filter, it is well-sealed and reduces further smells. The company has provided another solution to odours by including a composting box, stored on top of the trash can. You can fill it with food waste and remove it regularly. The exterior is powder coated, but the polished steel does get smeared easily and you have to keep on cleaning it. The size is perfect for couples but might be a little small for families of four and more.
3-Compartment Recycling and Trash bin from Step 'N Sort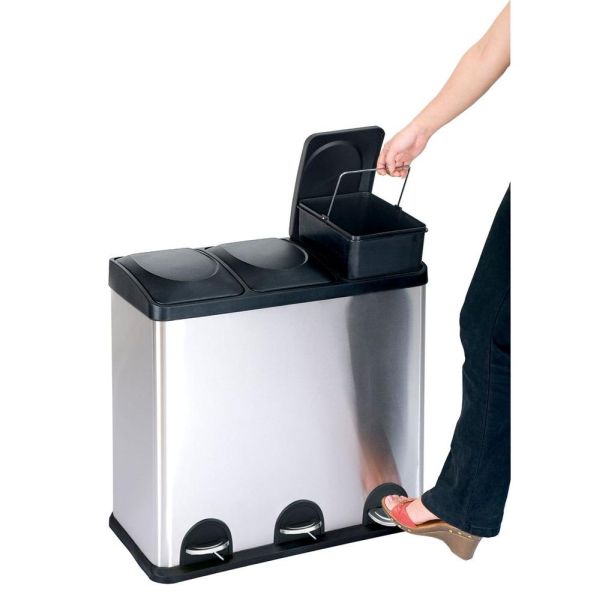 This recycling and trash bin which has three compartments helps you sort your household waste. You can separate food and other waste from plastic and paper, which will help you in recycling at one go. Each bin has a separate handle along with a removable bucket. You can open each bucket separately. This bin is the right size for a small family. 
With dual purpose recycle and trash bins, you don't have to look around for extra bins or use up extra space in your kitchen to start recycling or composting. You just have to throw the waste into the bin which you have allotted for it, making disposal of garbage as well as recycling an easy thing to do.