Shipping containers have become one of the well-liked building materials these days. As these containers are large, hard and resilient, designers are recycling them to come up with some exclusive houses. Check out here:
The View Tube
This recycled shipping container building is situated in the East end of London right near the Olympic Park. It is basically a community venue that is made in the centre of a huge structure. The View Tube was built for the special event of 2012 Olympics and was inaugurated during the same. There is an eye-catching café, some wonderful arts and education spaces, and many other attractions inside the building. The View Tube is also known to offer a bird's-eye view of the Olympic Venue as well as the entire Stratford City.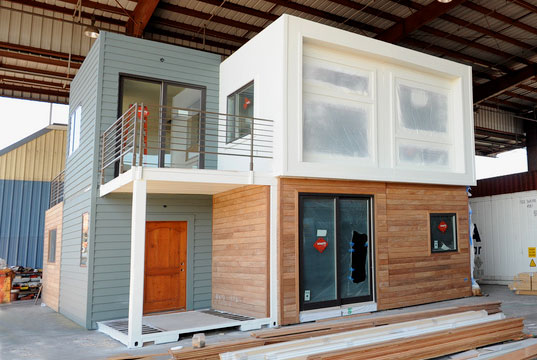 Freitag Shop
It is one of the gigantic shipping container house built in Zurich in the year 2006. Freitag Shop is around 85 feet high and comprises 17 containers. It is located in between a suspension bridge and railway track, which helps people enjoy a panoramic view of the surroundings. At the apex, there is a viewing platform to give people a wonderful view of the adjacent road. The shop also has 4 other levels of display positions.
Redondo Beach House
This well-known beach house is one of the major attractions of the Redondo Beach in California. Peter DeMaria brainstormed the concept of such a striking recycled shipping container building. He designed the building in the year 2006, and it has also been awarded for a few times.  The Redondo Beach House is known to be the first building in the United States that followed the Uniform Building Code while being made with recycled shipping containers. It is a two-storied house, and eight containers were used to build it.
Container House
Getting good quality building materials is truly tough in Havana. That is the reason behind the construction of such a unique building. It is also a two-storied house made of recycled shipping containers. You can find this Container House in the centre of the city of Havana right near a building site. It has been seen that the two stories of the building are separated from each other, and there is a staircase that connects both of them.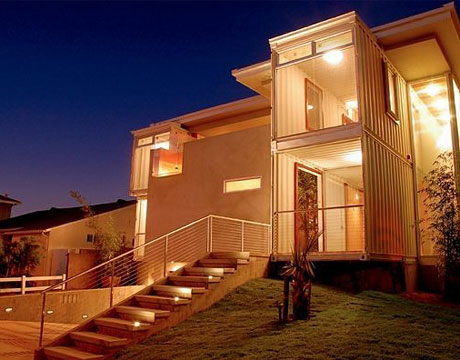 Platoon Complex
It is a three-storied tower located in Berlin. The Platoon Complex is used for arranging different types of events including football tournaments. Apart from hosting events, the container building also boasts of having a beautiful studio, a large performance space, and a stunning swimming pool.