All of us have different favorite soccer clubs and club loyalties can produce some of the most heated debates with your buddies. Growing up as a Real Madrid fan and watching the likes of Zidane and Figo take oppositions apart, one sorely misses the days when the 'Aristocrats of World Football' fielded a team that was pretty much an 'all-star' squad of the world. Seems like the past few years have been better for the fans of their arch rivals rather than for those of Real Madrid itself.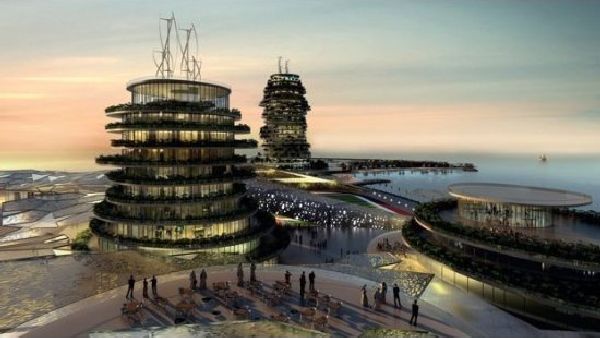 But with still over 300 million fans worldwide, the Spanish giant has decided to give an option of fun and passion filled holiday retreat to all those who love the club. Real Madrid President Florentino Pérez and club executives have just unveiled the pans to build a $1 billion artificial island resort in UAE and this will go alongside the other man-made island projects that we have earlier talked about. But this one though will be far more spectacular and a soccer fan's delight. More so of course, if you are a Real fan!
The island will sport at the heart of it a 10,000-seat stadium that should host a variety of exhibition matches to kick things off. Then there is the glorious amusement park, sea-side villas and a five star hotel along with luxury options like spas. This will offer the complete holiday experience for everyone and with most of Real's 300 million fans hailing from Asia, the strategic location of the Island will ensure that people from the Far East will find it as easily accessible as those from Western Europe.
It will be an amazing sight when we get our first glimpses of the artificial island in 2015 and while the Bernabeu is still the Mecca for true Real fans, this will be a trip that the entire family can enjoy!
Via: Huffingtonpost