Portland, Oregon, is an early adapter of the EV technology, and to boost this, it now hosts the country's first ever EV charging station, assisted by battery based technology. In fact, as part of the two year research, the project connects six other quick charging stations on the Electric Avenue. The one in focus here is a charging station developed and installed by Kanematsu. With it, a driver can charge up his vehicle in just 30 minutes.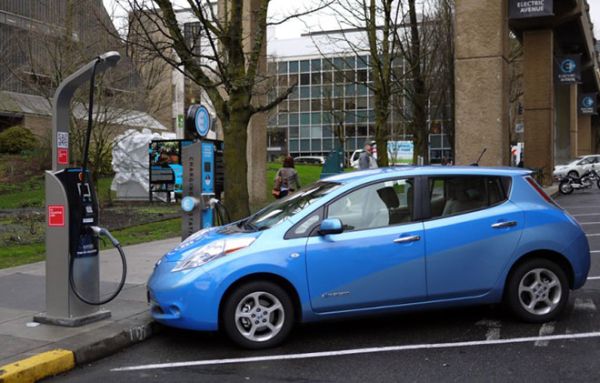 The Electric Avenue is part of the collaboration between the Portland City, Electric Avenue at Portland State University (PSU) and Portland General Electric (PGE). It endeavors to track trends in the fast charging segment including study of charging technology and development of new strategies for promoting sustainable transportation.
Unlike DC fast charging stations that can quick charge the car in 30 minutes by using a great deal of electricity, Kanemastu's buffer battery charging station will power the car from a ready to go battery pack and relieve the electric grid of its heavy burden. To be precise the station will give 50 kilowatts of power output, with an input of 25 kilowatts from the grid. The remaining charge will be discharged from the ready to go battery pack.
This innovative technology is a great leap forward in the development of the EV infrastructure that will be have bear minimum impact on the grid and your pocket. All visitors will be allowed pay for the parking and can use the plug in without any extra cost.
Via: Wired