Electric vehicles are all the rage today. Electric cars, motorbikes and even trucks and SUVs are being launched everyday and expectations are that by 2020 most vehicles on the roads of North America and Europe would be electric or "green". So it is no wonder that the bicycle industry too is heavily investing into this with E-bikes which is slowly making it popular.
E- Bike definition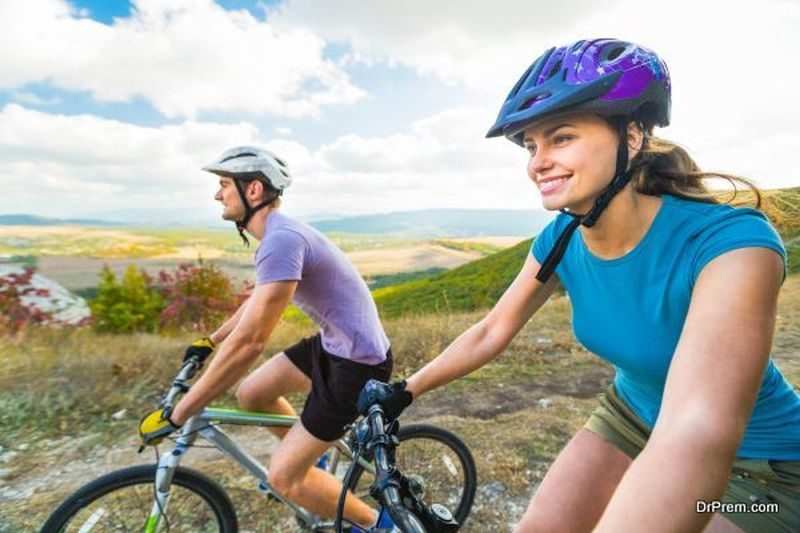 An Electric, or E bike as they are popularly known, is a regular bicycle with several electrical components added to it. The components are a battery, a motor and a controller. However this is just an addition to a regular cycle which moves by use of manpower and pedals with the electric component being used to climb slopes and hills. The battery needs to be charged- which can be done by plugging it into a wall outlet and can last depending on the model of the cycle you choose. The more expensive the model, the longer riding range with some higher end models providing a 40 mile range on a single charge.
Because E-bikes are a new concept, the need to have a driver's license to own and drive an E bike hasn't exactly been thought through, though at least in America there are certain laws that demand that the speed at which the bicycle is traveling on electric mode will decide that.
Backing and Funding
PESU bike is clearly a product of the modern generation: In fact, its inception did not happen in any corporation or company's production warehouse, it happened on the internet. The website KICKSTARTER which has helped many an entrepreneur's dreams come true, listed the PESU E-bike on its site with a crowd funding campaign. Would be backers can donate to the project, and depending on how much money they fund, there are many benefits. What benefits? Well, for example if you fund 1500 dollars you can reserve one of the monster models with a 250W motor at a whooping 800 dollar discount off the retailing price. The higher the fund the more discount you receive for the product- a 3000 dollar funding(which is a tidy chunk of money) will get you the Volador 350W model at an astonishing 1500 dollar discount off the retail price.
The PESU E-Bike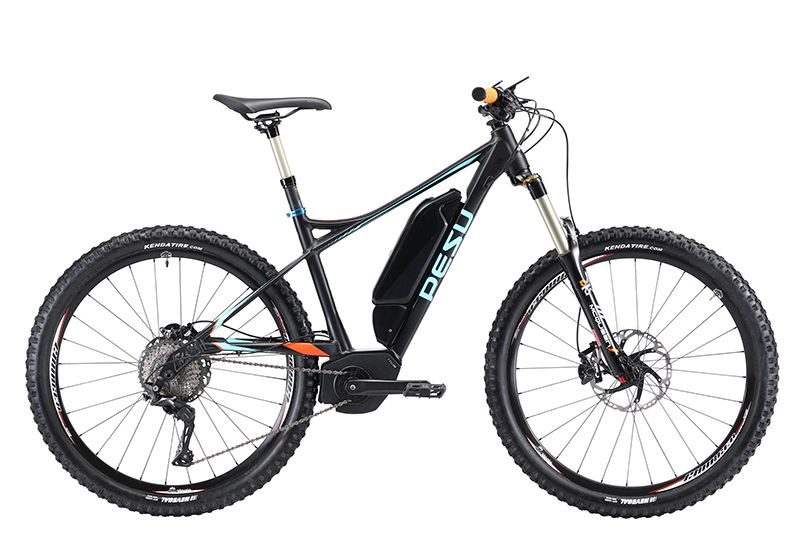 With such expensive models (considering that the discount itself is 1500 dollars for the high end model) there must be something about the PESU E-bike which makes it such a worthwhile project.  And there are quite a few. For one, both the models come with battery packs having fantastic coverage. PESU claims that the models have a 100 mile per charge mileage- which is way above most other companies whose top end models barely make it to 50.
However, what differentiates the PESU E- Bikes (or makes them so much pricier) is the fact that they are mountain bikes. Yes, an electric mountain bike. As a matter of fact PESU Cycling mentions on the kickstarter page a "no-compromise, electric powered mountain bike that is unbelievably fun and undeniably practical."
Technicalities
The company is launching two models as stated earlier- the Monster and the Volador, and both are designed for off terrain purposes. They come equipped with high end suspension forks and a sturdy stable frame intended for rough and tough use. On the electric side of things, they both use TITUM powered motors (250W for Monster; 350W for Volador) and are capable of handling slopes of up to 40 degrees.
Another unique factor is the four different power modes that riders can choose depending on the assistance they need.
Eco: which should be used for casual riding.
Normal: for street and traffic riding.
Sport and turbo: for more extreme mountain riding.
The charge times should be anywhere between four to five and a half hours.
Final thoughts
As E- biking gains prominence, more and more mainstream companies will jump into the line to start making their own models. As of now there aren't many options for electric bicycles for mountain and sport usage and PESU, a small startup, seems to have created the first prototype that will be released to the public. The final result of whether the product will be adapted waits to be seen as the first batch of cycles will be released in November of this year.