It is nice to see modern designers use sustainable material for their work. By going the organic way, they are promoting a healthier lifestyle that incorporates along with it a sense of being close to nature and away from all the toxic synthetic substances. It might come at a price tag that is a bit steeper than the plastic delights, but the extra dime is well worth it. Naomi Paul is a London based designer who integrates the use of recycled, upcycled, organic, industry waste and even luxury materials with cool designs and appealing patterns to create a line of work that oozes out sustainability.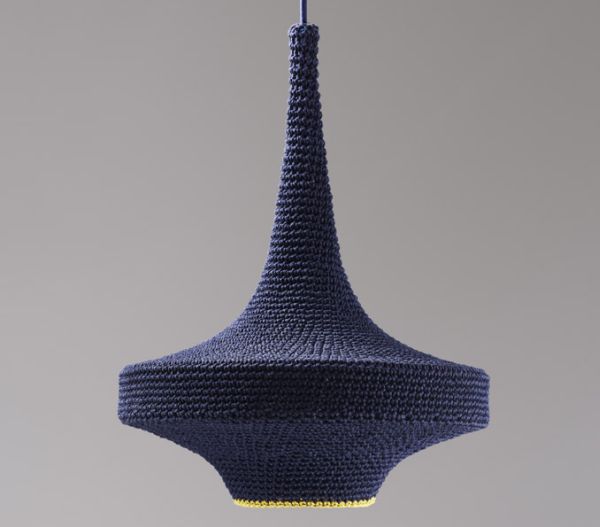 His range of products vary from cushions that are limited edition hand printed items with chemical free ink and hemp cotton inside to pendant lamps that steal the show. The designs and the print on each of these vary with your choice and you can even custom order some items by personally contacting Naomi. While the hemp cushions and the steamer chair designs might appeal to many, it is definitely the pendant lamps that are the showstoppers of this collection.
Designed for use in interior space, these lamps are crafted from materials that are 100 percent biodegradable and they do add an ambient and classy look to your home. You have various options like the GLUCK, HANNA and SONNE on offer and they really do come in wide variety of shades and some beautiful variations. Created to be perfectly ergonomic all of the products here are organic and hence in case of the cushions you can be assured that they will be gentle on your skin. So, check out the Naomi Paul collection and you could well turn toward organic art with a new found enthusiasm.
Via: Naomipaul