Nothing seems very lucrative to the youth, but a campaign with green perspective can, most often, ring a bell to them and get them going. With a conscious sense of the same, Marks and Spencer has launched the "shwopping" initiative.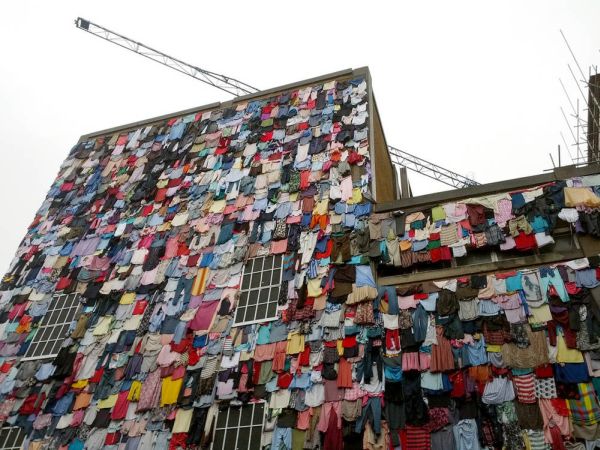 The idea of the M&S campaign is to lure people to bring along their old clothes, to swap them for discount vouchers, on buying new clothes at Marks and Spencer. To kick off the initiative in style, M&S covered the entire Truman Brewery warehouse building at Brick Lane, London with used clothes. Can't say this will really make a difference, but let's hope it does.
We are so used to buy new clothes every now and then, using them for a while and then discarding out rightly. A second thought is never given to the fact that the same clothes could have a second life. The M&S campaign wishes to curb this practice thus has a green concept to attract people into a newer concept of buying, so that the old clothes aren't wasted. These old clothes will be either recycled or sold (charity) by Oxfam, who is believed to be already offering £5 vouchers to people walking into M&S stores with their old clothes to batter.
Via: Boingboing