Most of us rely on watches to ensure that we meet deadlines and get to destinations on time. A watch's accuracy is vital in this regard. Modern watches run on batteries that need to be replaced every so often. While this is a necessity since timepieces don't run on conventional power, it can be annoying and frustrating to regularly replace batteries. While some last for years, others do so for just a few months.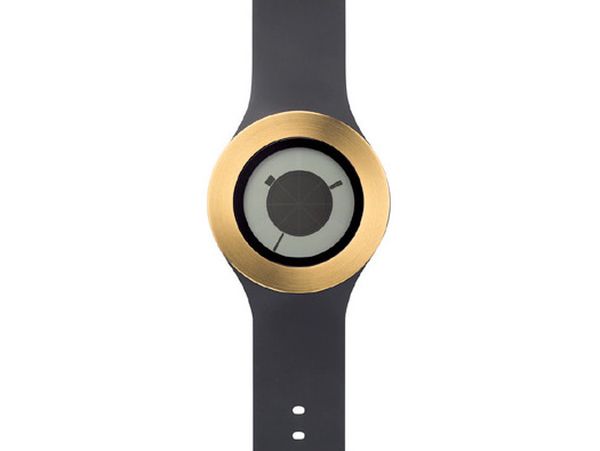 It is this unpredictability that causes consternation among users who don't always have the mind to keep a check on their batteries. Enter the Sunstich, a watch that's powered by the sun. This sleek timepiece sports an ultra modern look with a minimalistic style. Designed by Michael Young, it doesn't just run on the sun but is also fitted with a touchscreen display. It is slated to be a long lasting and a low maintenance watch which combines futuristic state of the art digital technology with minimalistic style.
Sunstich watch has been designed for o.d.m, a Hong Kong based designer watch brand. It has no buttons and comes with a touch sensitive screen that can operate in LCA and digital mode. Tapping at certain points on the interface, the display and functions can be changed. For cloudy days, back up support is provided by a silver dioxide battery. The solar panels are likely hidden beneath the display. Sunstich isn't the first solar powered watch we've seen but it's by far one of the trendiest.
Solar watches do not have a complicated system; they have a small solar panel attached behind the crystal. The panel harvests sunlight and converts it into electrical energy which powers the watch. A rechargeable cell stores the converted energy, keeping the watch functioning overnight. This particular system works without breaks for years. Like many modern watches, solar powered timepieces are waterproof.
Via: Mocoloco