The growing concern for the environment has prompted designers around the world to use green materials for their creations. Following the trend, Spalveri and Del Ciotto, designers from Milan, have created a range of clocks, radios, calculators and torches out of corn starch.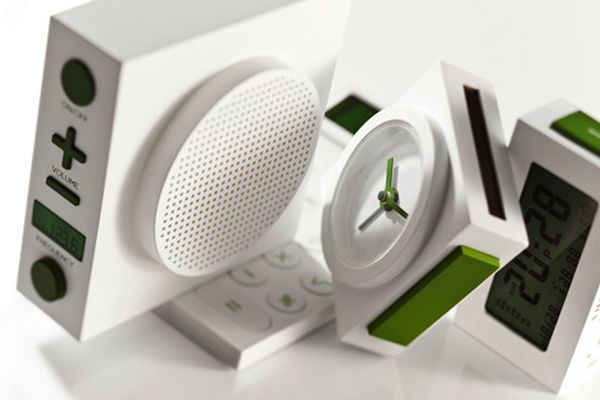 According to designers, in 2011 they were invited by Lexon, a French brand, to design a new series of eco friendly products. This led to the birth of 'Maizy', a collection of simple environment friendly products with basic technologies.
As the main emphasis was placed on using eco friendly material, PLA, a biodegradable plastic, which is produced by using lactides formed by fermentation of agricultural byproducts, was used for the creation. PLA not only is environmentally friendly,but also has amazing tactile and visual qualities.
Just like traditional plastic it can also be processed using the same techniques and equipment. Although biopolymers like PLA are unsuitable for many applications because they have lower softening temperature, but due to the recent advancement in PLA, incorporating it with high thermal resistance makes its useful for a diverse range of products. Due to different viscosity thickness has to be increased of some parts while shaping the products.
Apart from being built out of eco friendly material, every product is powered by photovoltaic cells and rechargeable batteries making them greener. Each of them also features stripped black white case with bright green details.
Via: Dezeen