If you are familiar with Axalko, the quick witted fox from a childhood fable, you know why the wooden bike has been christened so. Handcrafted, the bicycle is a sublime work of art, crafted from ash wood. It boasts of being extremely lightweight with a hollow frame and micro laminated body for improved resistance.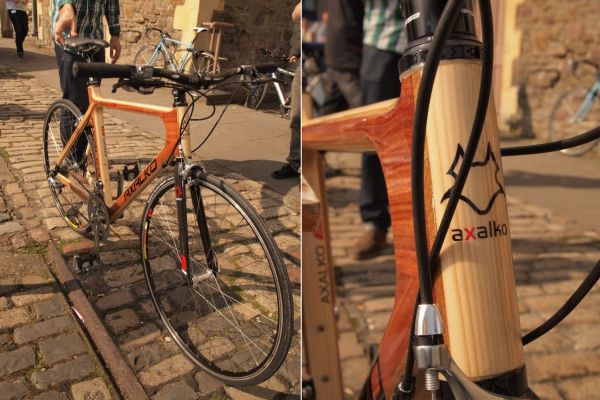 The small firm from Basque builds these bikes customized to your taste, with a variety of colors and wood finishes. It was two brothers Aitzol and Andoitz Telleria who started experimenting with ash wood, testing its durability and sturdiness. The peculiar thing about this bicycle is that it is crafted using a four specially designed finger joints that holds the frame intact. This mechanism permits to keep the weight of the bicycle restricted at 6.5kgs, without compromising on the rigidity when pedaled around.
The bike when tested, responded well to diverse road conditions. It was roads tested in Paris-Roubaix and Bastogne –Liege and thus no one can question its capability to cope with the roughest twisting lanes around any place. After taking a ride on this bike you will no longer doubt about the performance and durability of eco friendly mobility. This ash wood bicycle is lightweight, efficient, great looking and it will surely earn admiration from people around.
If it fascinates you enough, you can purchase one for £3,500 ($5 577.25). It will take approximately take three months for the entire process up to delivery, including all the customization involved.
Via: Thestylishcyclist