If the combination is good no matter if it's your study table or night stand, a nice attractive table light will always bring grace to your room. Although, lots of attractive designs are available, but apart from the looks most of the time it's the features that deciphers the beauty.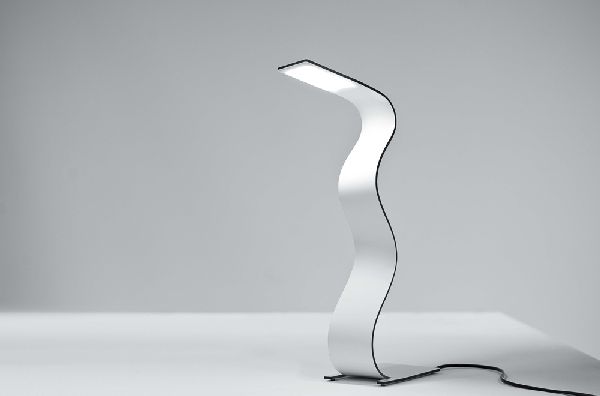 This table light designed by Daniel Michel is a unique example that reflects beauty not just by looks, but also by its features. The sculptural shape and simplified production by reduced components and design makes a contribution in generating light. The table light is a combination of modern illuminants and materials like Alu Dibond and LED. Alu Dibond cut by CNC makes the body of the lamp and light diffusing plexiglass covers and integrates the 36 very flat LEDs in its head. Alu Dibond being a good conductor of electricity reduces the need of electric components. The efficiency, durability and long life of the table light is ensured by the use of LEDs.
The parameters to have a good ecobalance are also fulfilled by the product as the material, energy and light is efficiently used by it. In total, this table light apart from having an attractive, innovative and sculptural design is also eco friendly and energy efficient.
Via: Danielmichel