Africa is a continent that is progressing quickly every day. People are beginning to build more sustainable homes to keep up with the advancing of technology. Here are some designs that are being utilized in African countries.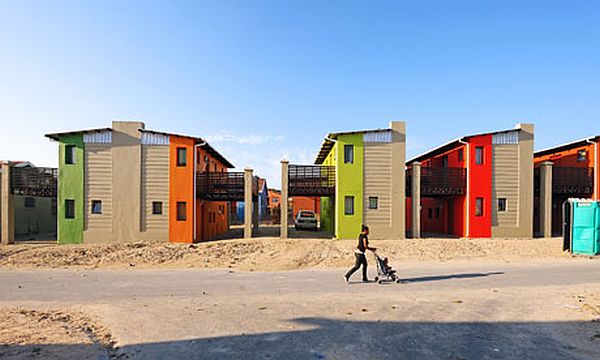 Freedom Park (Cape Town, South Africa)
Eco-beams might be the next big thing in sustainable buildings. Its popularity is growing in places like South Africa and the Philippines where affordable housing is needed. Eco-beams is an inexpensive way of building houses that uses natural materials that can be sustainably sourced. The buildings are so easy to make that the owners of the new building can do most of the work themselves.
Medium sized bags of sand are placed between wooden beams and treaded like bricks. But they are stronger than brick, water resistant and fire resistant. They provide strong insulation for housing. The sand bags also act as soundproofing. The best part about these house is that they only cost between $6000 and $7000. Easy for governments to subsidize.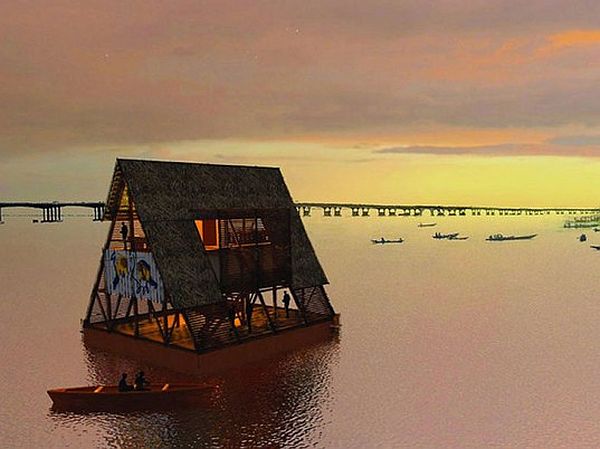 Floating School (Nigeria)
Makako is a water community in Nigeria that is home to one of the first floating schools ever built. Because it is a coastal community, it is subject to extreme weather conditions that make building hard. This is one of the design solutions that was developed to combat this problem. A floating school that can adapt to changes in weather. It is durable and made of local materials. As sea levels change the school will rise or lower with it. With its 'A' frame structure, the school is able to harvest water from the rain and store it for future use. The building cost of the school was $6250. It is a technology that they can use for their homes as well.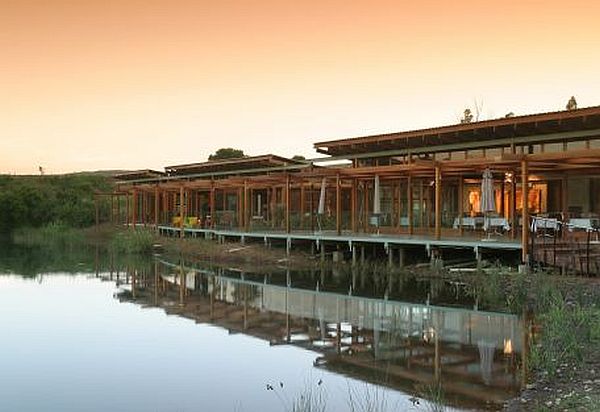 HominiWoodlands Spa and Forum (South Africa)
In this hotel you will find the story of mankind weaved into the walls. It is in a place calledthe Cradle of Humankind, a World Heritage site. The hotel was designed to blend with the environment around it. It is important to them that they not disturb the wildlife habitat around them. They wish to show travelers their ancient roots. Native plants are used to decorate the hotel and they used salvaged brick for building materials. The architects created a green roof that wildlife can graze off of.
Inno- native Home (Ghana)
Ghana-born architect JoeOsae-Addo created the Inno-native home. He wanted to build a house that would use locally sourced materials instead of the normal concrete materials that most houses are built with. He specifically wanted to use timber and blocks made of adobe mud. The finished structure stands three feet from the ground, allowing the house to be cooled from underground. Because of this there was no need for them to purchase air conditioning equipment. They also planted shade trees all around the house and it provides a nice cool atmosphere for them.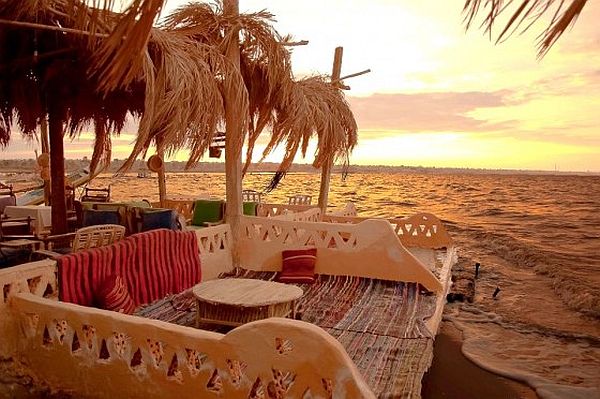 El Mandara (Egypt)
Here is an eco-resort that was created by young Egyptians as a way to stimulate the economy. They saw the potential in the space and decided to turn it into an environmentally friendly place that would draw tourist back to Egypt. The revolutions that have been happening in that part of the world has created an instability that heavily affected tourism. It is an hour and 15 minutes away from Cairo and is a place where you can relax and unwind.
Summary
Eco-friendly housing is taking a good hold in Africa, where innovation and creative thought have led to great looking designs, and sustainable dwellings.