Solar panels have come a long way from when they were simply set up on rooftops to capture the sun's energy and supply it as electricity to run several household appliances. The recent innovations in solar panels have reduced their size drastically, so that we can incorporate them in almost every other object, both indoors and outdoors. Here we have some striking solar powered indoor illuminators that would look fantastic in any home.
Geo Lights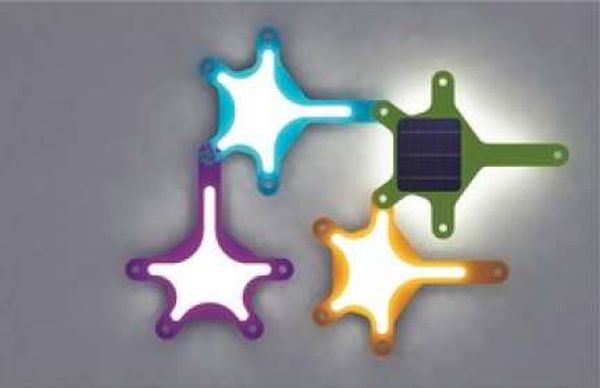 These solar powered LED lights take on the shape of a water splatter on an indoor wall. The modules house tiny solar panels, battery and an LED bulb inside the casing. The lights capture the sun's energy by the day and use it to light up their LEDs at night. Better yet, users can link them with other modules and transfer a part of their energy to these lights as well, thus expending the light.
Sinthesya Solar Lamp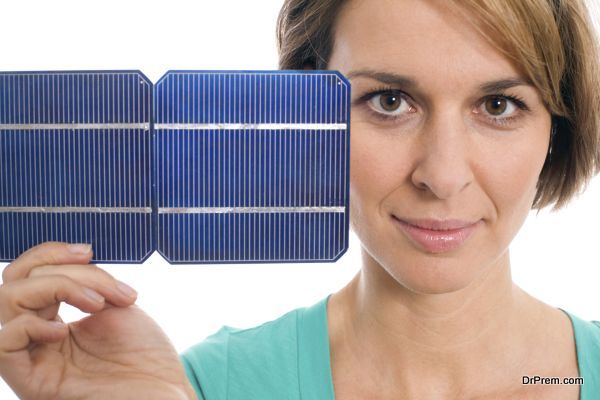 Looking more like a leaf, the Sinthesya Solar Lamp mimics a leaf's photosynthesis action to produce light. It comes with solar panels fitted on the outside that produce enough power to light up 10 LEDs located on the underside. The silicone rubber casing further enhances the lamp's sustainability.
WakaWaka Solar Lamp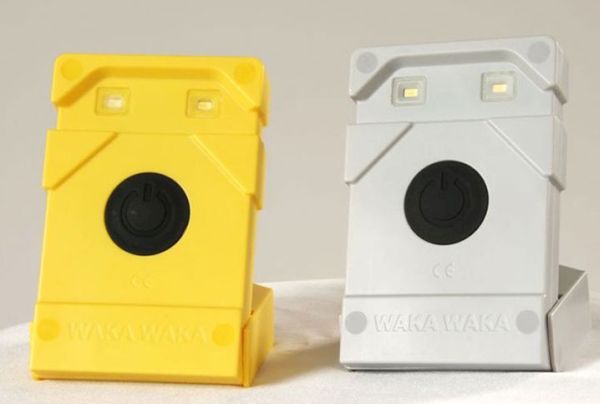 The WakaWaka solar lamp is excellent for providing long lasting light, up to 16 hours a day on full charge. The easily mountable lamp can be attached to a water/soda bottle and capture the sun's energy for power. Thus, the energy generated can be used to power the solar lamp as well as mobile devices.
Firefly Solar Lamp Table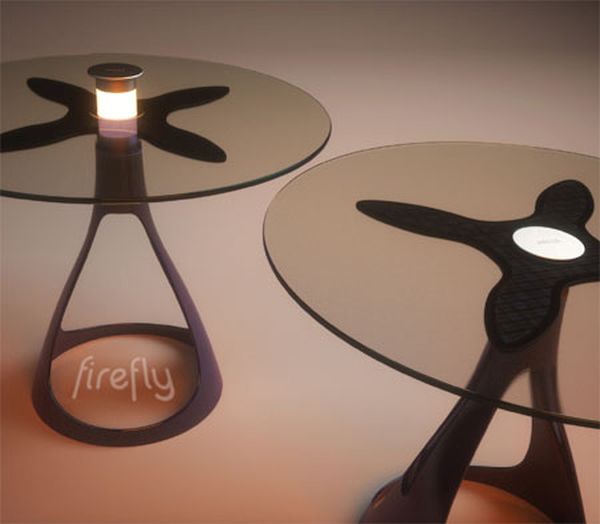 There is no need to fret about having a candle light dinner outdoors on a windy night. Simply pull out the Firefly Solar Lamp Table and you have a candle light table set for dinner instantly. The table comes with a solar light fixture in the middle that produces a soft glow at night, reminiscent of the candle light effect. It can also project an image of your choice on the ground below the table.
Leaf Lantern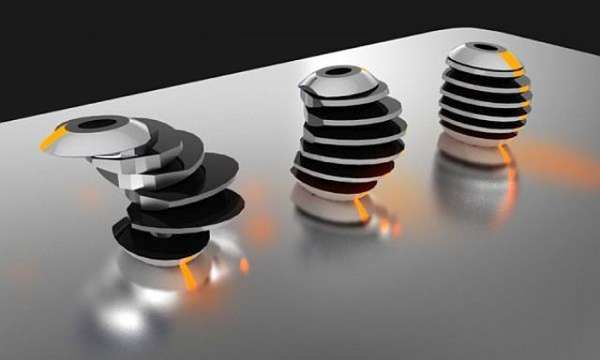 This solar powered lantern features several individual leaves like disks that can be placed individually or stacked together to provide light. Each leaf comes with its own solar panel that absorbs light and lets the leaf glow in the dark. The lamp itself is cordless, meaning you can stack up these solar powered leaves in whichever way you want, wherever you want as well.
Solar powered lamps have become a mainstay in many homes today. Featuring from swanky designs to sustainable charging options, these lamps would definitely make a modernistic addition to a green home.