Plants are natural solar generators that can inspire a variety of designs for solar-powered concepts. There is a wide range of colors, styles, sizes and shapes of plants that can lead to the creation of some beautiful and innovative concepts. Check out here some such creations that are largely inspired by the floral beauty.
Power Flower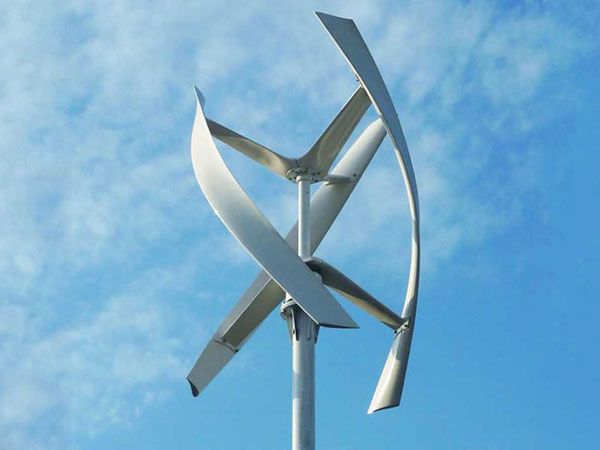 This 12-foot sculpture has been created by Art Energy Design. This wonderful solar flower can generate energy through its petals and leaves. While its petals use wind power, its leaves utilize the in built solar cells to produce energy. This creation looks really cool and interesting.
Giant solar-powered plants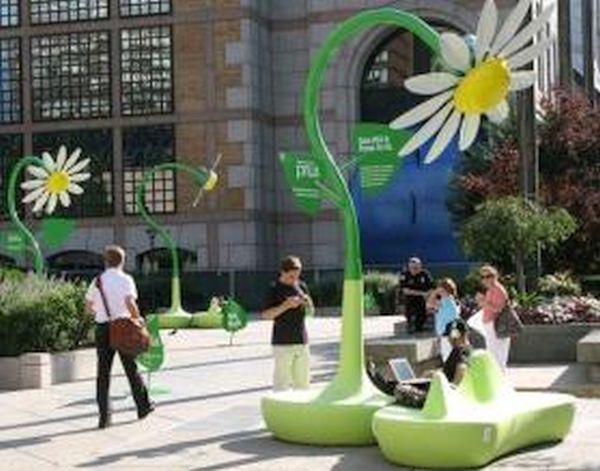 Similar to the above concept, Toyota has also designed plant-inspired solar flowers. The company has placed many of such flowers across the United States. While these huge flowers provide seating space, these also have a renewable energy source in which you can plug in your laptop for charging. You can also access Wi-Fi through these solar flowers.
Invisible Streetlight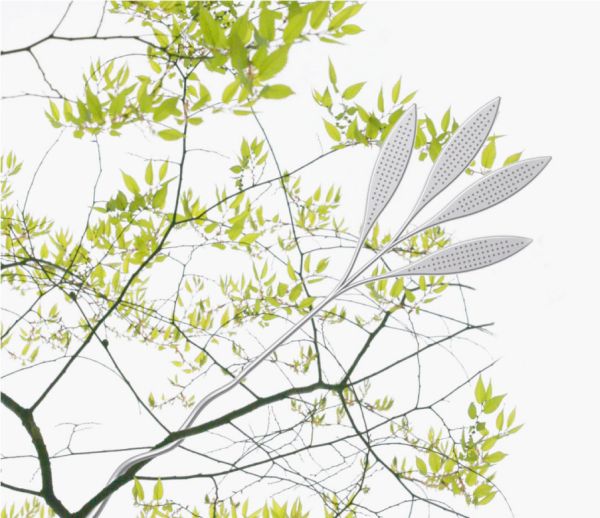 This is an appealing solar-powered concept in the form of such streetlights that will not be visible. These solar streetlights may be connected to the branches of real trees and can blend in with them. These can be used on sidewalksandin gardens or parks. The concept works toward the collection of sunlight during the day and emit it at night. However, there is still some practicality issue involved in this concept.
Solar Mallee Trees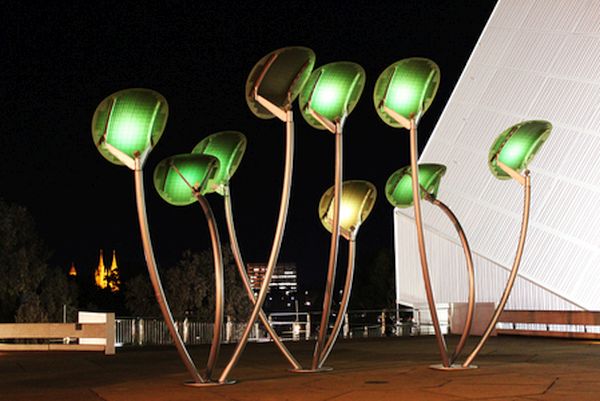 This is another concept of solar streetlights that are shaped like curvy trees. Installed in Australia, these solar trees resemble eucalyptus. These trees are great contributors to the power grid. They generate more than 800 kWh of energy per year out of which a small portion is used. The rest all goes to the power grid.
The Solar Plant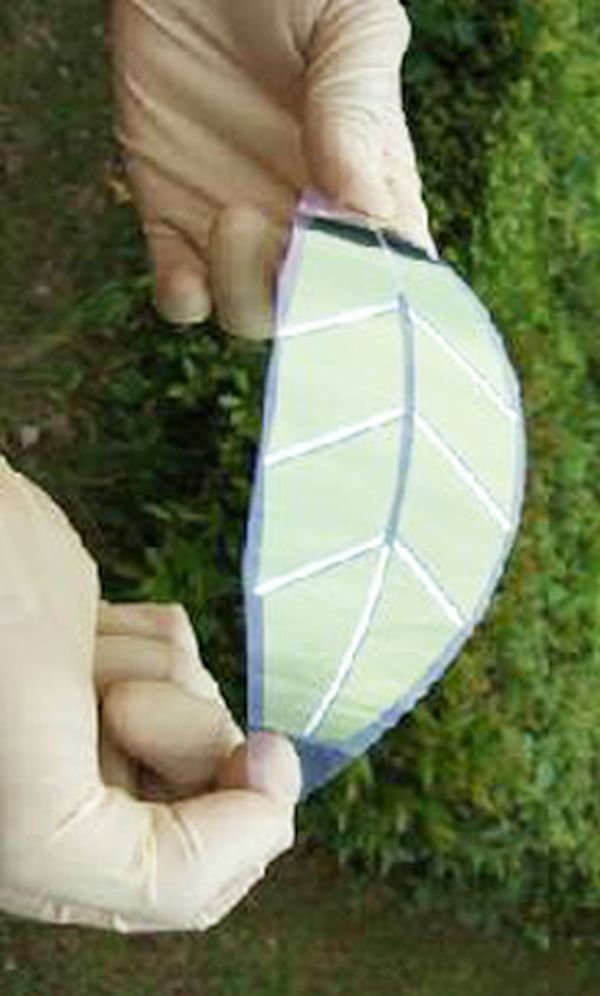 This is another small and cute concept that has been inspired by a houseplant. It is like a potted bud that can be exposed to sunlight during the day. At night, it can then glow as a firefly that looks marvelous.
A forest of solar trees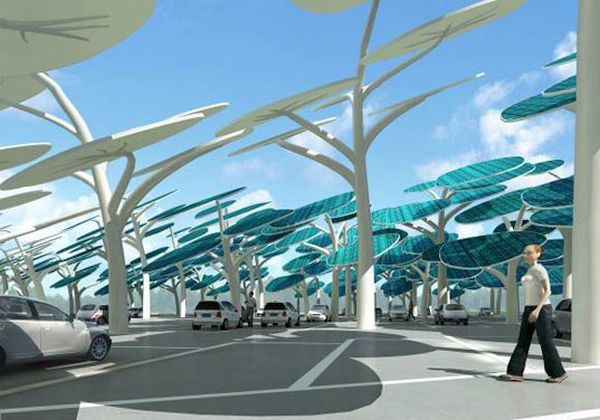 This concept is designed by Neville Mars. This huge solar forest can provide energy to charge your electric cars. Just like a plant, the solar panels of these trees face the Sun so maximum amount of energy may be produced while also providing maximum shaded area.

There are so many beautiful and attractive solar concepts that are designed based on plant features. While some of these concepts have started working, some others are still under trials.