We can't help but sit up and take notice when we hear the words 'eco friendly'. Which is why IKEA's digital cardboard camera has caught our attention with its eco friendly frame and simple looks. The device was presented to media folk at the recently held Salone design show in Milan as part of the press kits. It uses two AA batteries, is capable of taking 40 pictures and stores them in a built-in memory stick. A USB port on the side allows you to transfer the images to your PC or notebook.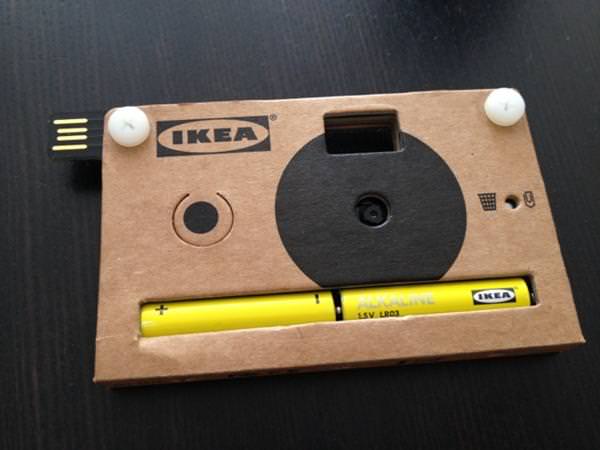 There's good news for fans of all things quirky, as IKEA will be marketing the 'disposable' cameras in the near future. Of course, they can't be compared with traditional pieces, but they make for cool gift items for kids or close friends.
The use of cardboard to create products seems to be gaining ground as designers look for eco friendly materials. Not only do they help sustain a somewhat niche market, but there are hopes that they can get the masses interested in recyclable and green products in the future.
IKEA's cardboard camera isn't a new concept; there have been other designers who have taken a shot at building such devices. The Flutter in Pinhole is a cardboard camera developed by Yoon Bo-jung and Yoo Geun-hyuk. The no frills device works like a pinhole camera and allows you to snap photos and send them to near and dear ones via a pre drawn frame that lets you write messages and mail them as postcards. The recyclable camera can be disposed off along with other recyclable materials once its life is over.
Kiel Johnson is another cardboard camera enthusiast whose contraptions have earned him accolades. Using cardboard as the raw material, he crafts everything from retro 8mm cams to SLRs and Polaroid.
Via: Petapixel