Why the company is unparalleled to other gaming software solutions
In 2012, Northern Nevada International Center named International Game Technology as the Corporate Global Citizen of that year. The company is fully committed to corporate social responsibility on many levels, from the local communities neighboring its offices to global initiatives, particularly in the areas of their international locations. IGT has done and continues to do it all, monetary donations or donated services, employee volunteering, contributions of used computers and equipment, and publicly loaning its own facilities to hold events and meetings. It's a business that operates philanthropically, but perhaps the most surprising and well-respected aspect of its corporate global citizenship is IGT's implementation of the 'Green' Initiatives.
The extent of social responsibility of gaming companies is usually the promotion of responsible gaming and donations to charitable causes. One wouldn't necessarily expect a global leader in gaming development that licenses its software to online casino Castle Jackpot to be eco friendly.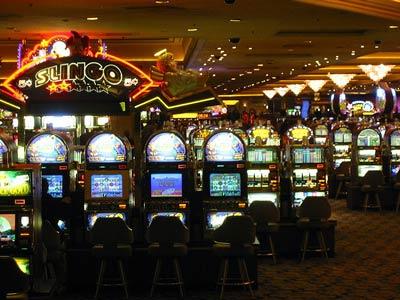 Earth Day is a celebrated day at IGT. Although energy-saving and recycling efforts are practiced all year long, every year on April 22nd employees "reduce, reuse and recycle anything from paper and e-waste to appliances and gently used clothing". The 365-day per year dedication to the environment is most likely the reason why it's unrivaled in the game design industry.
Many materials are recycled at the IGT facilities. Hefty amounts of metal, cardboard, paper, glass, plastic bottles, aluminum cans, wire harnesses, ink cartridges, fluorescent light bulbs, and even pallets are recycled annually. Recently the company substituted over 5,000 light fixtures and successfully reduced energy consumption by an incredible 3.4 megawatt hours per year. Other energy saving efforts are evident through the use of lighting occupancy sensors as well as the use of electrical equipment and service on an as-per-needs basis, rather than around-the-clock usage.
If you are a person that supports environmental causes, any gaming facility that outsources its interactive software from IGT is a company that you can endorse.