IPTA (Idris Perrineau Town Architects), a UK based firm follows the philosophy of using multifaceted methods to the design places. This was the reason why it was one of the finalists in the Young Architect of the year Award 2011. While designing any of its architecture structures, IPTA studies every site sensitively and uses its extensive past knowledge to meticulously explore how to establish a flawless relationship between the architecture and the available topography.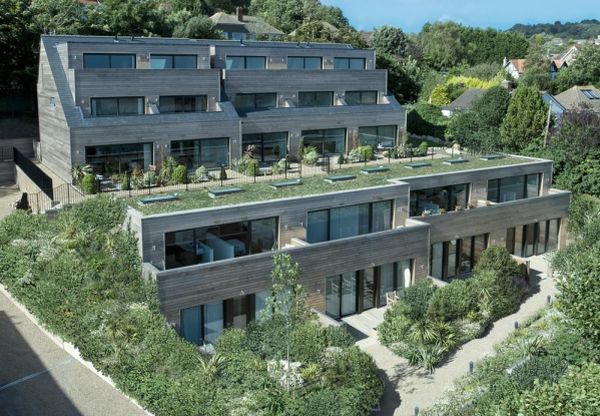 'The Hyde', a competition winning eco housing development is one of the examples of IPTA's sustainable architecture. The structure is located on a hillside near Kent, UK coastline and features green roof, recyclable materials and geothermal heating. The project consists of two spaces; one is the upper block, which respects the form and size of the surrounding houses and the other is lower block that serves as planted roof by using the extended upper ground level created by cutting into the hillside. The structure innovatively uses the site, retaining 70 percent of the green space.
The Hyde is just one example of such ecospace, a compact modular flexible building, whereas IPTA has completed over 200 such projects from studios, community and educational buildings to low cost small homes. In fact, to create prototypes of ecospace in house fabrication workshop has also been set up by IPTA.