With the increased focus on Eco-friendly construction and green building, contractors are busy to find solutions for keeping their business as well as preserving nature. One very popular current solution is – using recycling woods or effectively called reclaimed wood.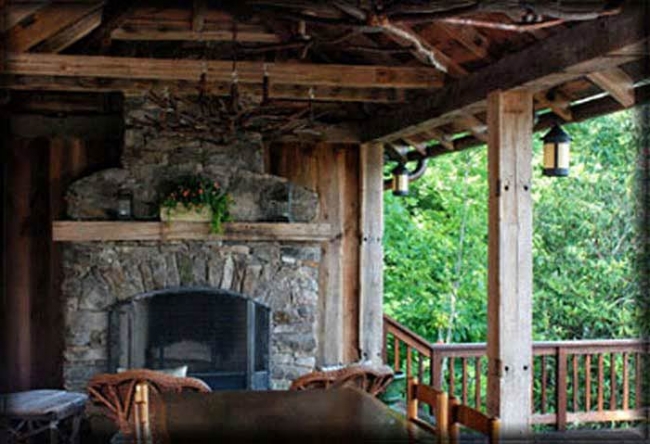 About reclaimed wood
1. Definition. It is wood which was used earlier in building another structure and that structure after disassembling is recycled and utilized in one new building. This is common, when wooden beams large in size are used, also transplanted from one building like a barn to a second building having the same size. However, it is possible to use reclaimed wood to make furniture, floors or different other things of your green home.
2. Recycling. The use of reclaimed wood is a genuine kind of recycling in construction industry. The careful demolition of a structure and then the use of the parts for building new ones have a lot of advantages. One is that, new lumber is not needed, therefore, new trees are not cut. Another advantage is that reclaimed wood might not require to be shaped, it only has to be transported and this saves time as well as labor costs.
3. Cost. It is cheaper to use reclaimed wood in many instances rather than utilizing new wood. In case, one building is demolished, cost of buying the materials is cheaper than purchasing new lumber.
4. Variety. Like new lumber, reclaimed wood is also available in a large variety. Be it oak, mahogany, pine or wood of other variety, if it is used for building one structure at some point of time, and the structure is disassembled or torn down, the reclaimed wood then will be sent to the market to be used in new buildings.
5. Labor. The use of reclaimed wood will often save your time and labor costs. While building or renovating your green home, if a column or support beam is needed in certain dimension plus it is possible to buy the beam from a torn down barn, then all that is required is – the transplantation of the beam to new project. The beam needs minimal shaping for fitting the new home. In comparison, fresh lumber needs more extensive cutting and is probably treated also. Reclaimed wood may be real bargain.
Using old recycled barn lumber for your green home
You can do the following things:
1. Look at log home or timber frame applications. With timber frame homes becoming more and more popular, barn lumber of sound structure may be used in case of ceiling and post beams, wood beams that are exposed, mantels and molding of a green home. You can also use the lumber for the purpose of log home construction.
2. Decide, if it is possible to use the lumber for renovating or adding to your very own green home. The examples are – re-framing doors and windows to achieve a rustic look, making the addition of a fireplace with barn wood mantel or build an addition by taking the help of old barn wood. If you yourself cannot make use of the lumber, you can contact log home or timber frame builders of your area.
3. Evaluate lumber for green home flooring purpose. It is possible to transform reclaimed lumber into old, stunning flooring products for newly constructed green homes as well as for those under renovation. It is possible to mill barn boards and barn lumber of other kind into awesome flooring of various configurations and widths.
4. Consider this lumber to meet your own green flooring needs. In case you do not have resources to install and mill that flooring yourself, look for a flooring company close to your home for completing the process. In case antique flooring does not suit your home, contact a specialist of reclaimed flooring and discuss purchase of lumbers for the manufacturing operation of them.
5. Think of custom furniture creations for your green home. If you like building furniture pieces that go with tradition, old barn lumber may help to flow the creative juices you have. In case you are not a furniture craftsman, you can contact local builders of custom furniture who create reproduction and rustic furniture with old woods. To give an example, barn lumber might be used for creating tables, storage chests, shelving units and occasional pieces of furniture of other kind.
Conclusion

So people in construction business are finding it worthy to recycle salvaged barn lumber thus increasing its availability to customers for various uses in green homes like – timber frame homes, beam and post construction, beams for open ceiling, beams of exposed wood and for flooring, furniture and moldings. Barn lumber is of great value for its strength.