Today, most of the home owners are concerned over the substantial amount of energy that is consumed in their day to day life. Conservation of energy benefits the environment and helps in reducing domestic energy consumption. Installing Awnings is one of the well known methods that reduce energy cost consumption of a house. They are permanent or temporary attachments that partially covers home wall surroundings. They are usually built up upon the exteriors of any building or a home.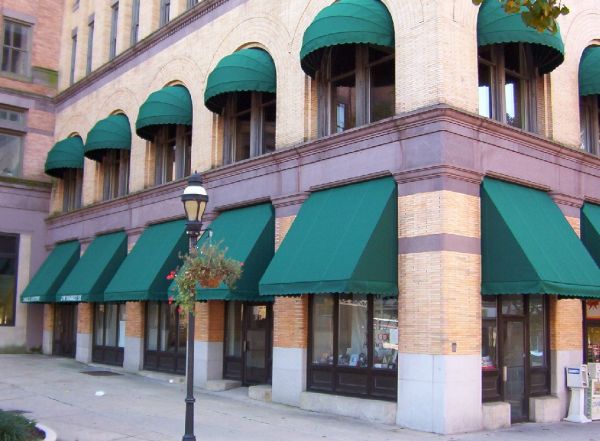 Awnings are created from different materials like canvas, cotton, iron, wood, aluminum, polyester or other transparent materials. It is however necessary to install awnings in adequate spaces that permits sufficient light to pass through it.
Benefits of Awnings to save domestic energy consumption
Every user can conserve a sufficient amount of energy by installing awnings in the deck, patio or in the exteriors of the house. Awnings can filter maximum heat of the sun, entering from the windows and doors of the house. It releases a cooling affect in and around the area covered under it as well as assists in deflecting the energy and thus conserves it.
Awnings can be easily retractable or permanently attached above the home exteriors walls. Awnings not only tend to protect the house from hot rays of the sun, but also from heavy rains and wind. They are known to possess a cooling property that serves as an added advantage besides giving an attractive look to the house.
Users can save 25 percent or even more on the entire cost of energy by installing awnings. This can ultimately reduce the energy bill up to a considerable extent.
Awnings tend to decrease the heat absorption of your house walls. You can thus prevent the exteriors doorways from getting deteriorated prematurely due to hot sun rays during summer by installing awnings. Awnings also have a potential to enhance the appeal of your house as well as add extraordinary accents to your house.
A research study by Minnesota University and National Laboratory of Lawrence Berkeley which was initiated Professional Awnings Manufacturers Association (PAMA) have reported advantages of awnings in saving considerable amount of energy on air-conditioning.
Awnings can reduce maximum demand of electricity that tends to directly lower the cost of mechanical equipments. You can save cooling energy from 10 to 69 percent and reduce the demand for electricity, depending upon the area or location. Awnings are thus considered as a long term investment.
Advantages of installing Retractable Awnings
Awnings play a dual role both in summers and winters. Retractable awning can easily generate heat in the winters and enter through the windows and doors to provide sufficient heat within the house. Users can ultimately save both on their heating expenses as well as on the overall cost of extra lighting owing to the generation of extra sunlight.
There are also motorized retractable awnings, which are controlled through a remote control. Thus, users need not make efforts to move their muscles. Awnings help to keep IR Radiation and UV rays out of your home as well as protects your valuable floor coverings, furnishings, and window and door treatments from deteriorating due to hot sun rays.
Awnings can protect your house as well as the environment by reducing energy consumption globally. They are generally installed at the parking lot, patio and other open areas as they have the tendency to reduce the solar gains from the sun up to 90 percent thus decreasing the reflected heat intensity.
Businessmen can take an added advantage of acquiring certification of Leadership in Energy and Environmental Design by installing awnings, which are not only cost effective, but energy efficient too.
Users can also enjoy all their outdoor activities in every rainy, sunny or windy season by installing awnings. Today, awnings are available in widest range of designs, colors and shapes. There are also customized awnings that are available to serves every domestic need and purpose.