Carpet is soft, comfortable underfoot material used for flooring in most of the homes. It serves to collect dirt, dust and other chemicals like heavy metals, fire retardants, pesticides that make their line of attack into the household. It is necessary to consider the effects of carpeting on the environment. A rough estimation proves that there are about 2 million tons of carpets are disposed every year, which occupies most of landfill space. The manufacturers in recent years have set up recycling programs to produce Eco-friendly carpets by recycling the old ones. Here listing a brief note on carpet varieties and important tips to consider when getting/buying Eco-friendly carpet.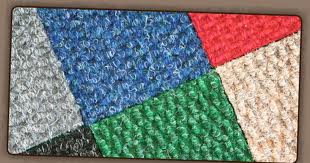 Types of Eco-friendly carpet
When purchasing new carpets, it is important to make sure that your manufacturer or your installer offers old carpet recycling option or you can also refer the concerned area municipality about carpet recycling. There are varieties of Eco-friendly carpets available in the market. Each of them differs from wall-to-wall installations, area rugs and customizable carpet tile varieties.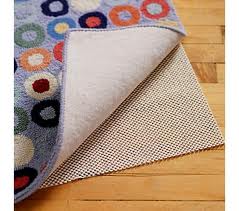 1. Natural fiber carpets
Carpets finished with using natural fibers like sea grass, coir, sisal, organic cotton, jute, bamboo and organic wool are renewable and totally Eco-friendly. These materials are used to produce biodegradable carpets, which do not need too much of pesticides and fertilizers to fabricate. Furthermore, these natural material carpets are naturally flame resistant and are available in rich shades, neutral tones and woven patterns. They are considered more right for dry regions than humid or damp regions.
2. Recycled PET polyester carpeting
This is a recycled content carpet type, which is basically made from reprocessed (consumer-used) plastic PET soda bottles. Moreover, these PET fiber carpets are natural stain fad resistant and preserve their original color. The durability and strength properties in PET polyester are well maintained in the recycling process. There are no recent programs to recycle PET carpets into new carpets, but the fibers are recycled and used for other applications like transport devices, car parts, insulation parts, and in furniture stuffing. It is available in rich brighter shades than the nylon varieties.
3. Recycled nylon carpet
The latest innovation in carpet industry is recovery of nylon 6 material. It can be recycled as to the equal quality of the original. Nylon 6 carpets produced in recent days can be refurbished and cleaned for use. It can also be produced into products other than carpet or to produce less quality carpets. The carpeting evolves to stay more sustainable when the recycled content is higher.
4. Chemical free bio-floor wool carpeting
There is no chemical added in this variety, the carpet materials are naturally colored. It is made from natural fibers that are sustainable, durable and completely utilizable. These are made from hemp and cotton that stay as a waste reducing, replenishable material.
Things to keep in mind while buying Eco-friendly carpet
1. Look for natural materials
When buying Eco-friendly pads or carpet backings, make sure that they are made out of natural materials like untreated wool, natural synthetic latex or camel hair felt. Backings are glued using non-toxic natural materials or sewn is the best healthier choices than the adhesive variety. It is also important to make sure that natural material carpets you buy are not treated with flame or insect repellents.
2. Check whether you can reuse or dye the old ones
Typically, most of the nylon carpets can be dyed or reused. Just ensure, you buy new carpets that can be dyed or reused. With dyeing or coloring your old carpet, you can add more multicolor patterns to match the home interiors. Moreover, the colors will completely be your choice in dyeing process.
3. Color and style
The carpets, you buy, should have bright rich colors that should go well with your interiors. There are different sizes and shapes of carpets available in market. Square shapes carpet is a better option, which is easy to replace and reduces landfill waste.
4. Know the purpose
If purchasing for residential or company use, you can opt for carpets made with recyclable materials. You can also recycle your old carpets for company use. There are also options like purchasing on lease basis. It is a better option in commercial areas. It is important to buy quality durable Eco-friendly carpet materials. Make a quick research or verify about the materials before you buy.
5. Choose good carpet companies
You can look for green carpet qualification or the recycling logo on the material to qualify that it is made out of Eco-friendly materials. These certifications are granted only when the material needs environmental criteria like use of healthy materials, manufacturing emissions, energy efficiency, waste and water use.
6. Carpet replacement programs
It is necessary to check that the carpet is recyclable or biodegradable. Many companies offer take back or replacement programs for commercial and residential users, where you can send for recycling and take back as new product. They can also turn into another new type product.
Conclusion
Eco-friendly carpets and backings are available at affordable prices and various ranges. Moreover, they are maintenance free and are easy to install. The carpet industry recommends its consumers to vacuum carpet twice a week to keep up allergens down to a tolerable level. You can protect your family and environment with buying such environmental friendly carpets.