Modular designs, Eco-friendly products, thrown away and recycled materials are not restricted to just kitchens or your home interiors alone. These can be equally important for designing your staircases as well. Concrete structures are passé; for having an enhanced, modish and updated look for your home, you need a stylish, innovative and designer staircase that is built to last. The gift of advanced technology and new discoveries has made it possible to use recycled glass, rubber or any other used materials to construct or renovate your stairways. Besides being stylish and functional, the revamping through Eco-friendly and thrown away material can be a helpful contribution to nature and environment. Let us have a look at the possible options for an Eco-friendly and durable staircase at your home or outside.
1. Rubber staircases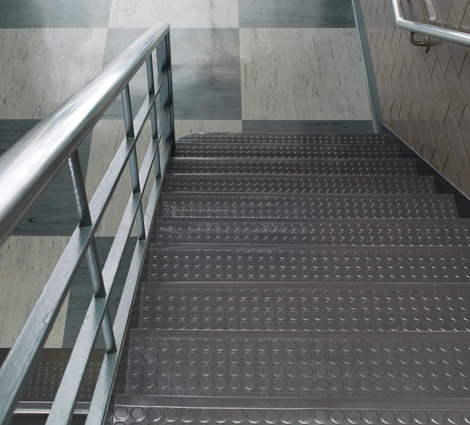 One of the unconventional ingredients to incorporate in staircase building can be latex. The stretchable rubber acts as a safety layer to provide good grip and hold for usage. It is also quite a useful material for shielding your original staircase from the wear and tear and extreme weather conditions. Rough and cruel weather also have less impact on its sturdy and firm surface. Rubber staircase also calls for a low maintenance easy handling. It is easier to clean hence giving it more durability and life. It is easy to install and also beneficial at commercial places.
2. Glass staircases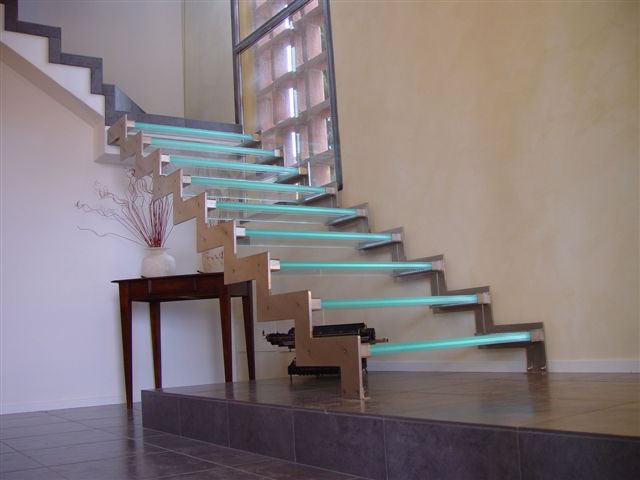 Glass staircases are becoming very common these days. With its transparent and translucent properties, it gives a very chic and opulent look altogether a very unique experience. Glass staircase gives the interiors a very classy appeal. Glass staircases used in homes and commercial places are eye-catching and suave. The use of glass in staircase is a classic example of advanced technology and architecture spectacle. With its anti-slip, sturdy and safety features, glass staircase is in vogue these days. Due to its physical property of transparency, it is not that friendly for women users.
3. Bamboo staircase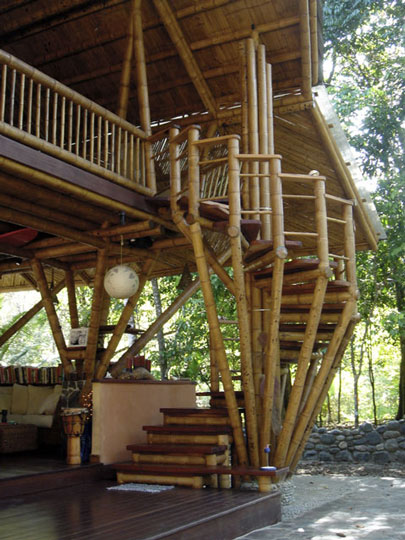 Use of bamboo staircase simply adds elegance and grace to your home. If it is about home decor and luxury, then bamboo staircase is a must-have for your taste and temperament. It gives an Eco-friendly and raw appeal to your atmosphere. As compared to wood, there is no guilt feel involved here because it grows fast hence being a renewable resource. It is also very easy to install for its light weight.
4. Steel staircase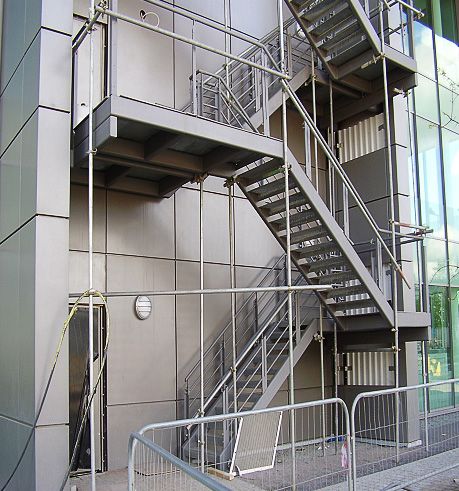 Most of the construction in today's generation uses stainless steel as the main material. Corrosion resistant, durability and easy availability makes steel the most favored ingredient these days. Other attributes for using steel for utility is its affordability and bending nature. You can also invite a vibrant and shiny feel into your home with this glossy and polished material. It lasts for long but the only drawback is its smooth surface which makes it extremely slippery, when wet.
5. Stone staircase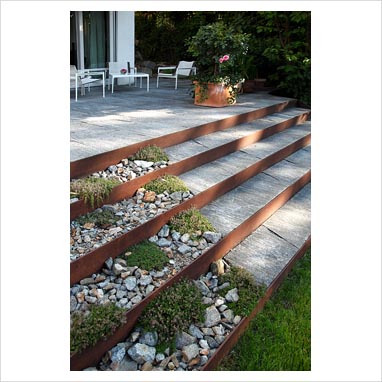 It is unique, exclusive and stylish. Due to its strength and hardness, it is durable and has no impact of unfavorable weather. It is perfect and best, if strength and effectiveness is what you want to go for. Stones of various sizes and shapes can be combined together to form a staircase thus giving it an architectural look. It adds natural look and feel to your home and exteriors. You can chose from assortment of stones like smooth, rough, small or big in structure. It is more beneficial to use in gardens, halls or museums. It is the best material to have an environment-friendly atmosphere besides looking elegant and artistic.
6. Wooden staircase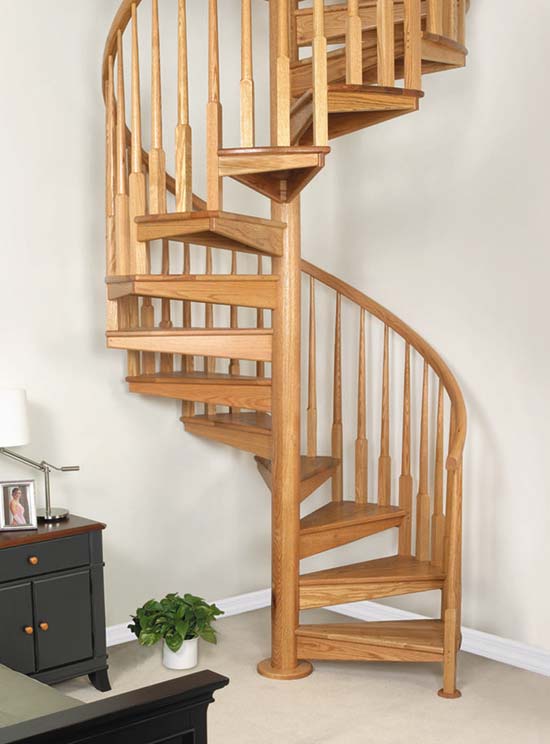 Give style, taste and a fashionable twist to your home with a wooden stairway. A stair runner out of wood is not just to transport you floor to floor but also enhances the grace of the room. It is one of the latest trends that are followed by the style conscious people. If you are using hardwood, it will look the same after long years of usage. The high quality woods that do not trap dust or allergens are a perfect choice for a staircase. Its high price is the only drawback with the installation. When wet, it becomes slippery and may not be a good option for small children to use. Chances of scratches are also high with this material. It asks for high maintenance due to its corrosive nature. Wood also have the tendency to get swollen if it is not of high quality.