Summers are here with scorching heat and burning temperatures, therefore stepping out the house with a stylish pair of sun glasses protects you from the glare and the heat. It is an essential accessory and American Brand, Verde Styles, is now offering glasses that have an eco dimension to them, called the Maboo Shades. Almost retro in style, the shades subtly blend the street wear appeal with a tinge of fine elegance. Read after the break to discover what makes these shades part of the green world.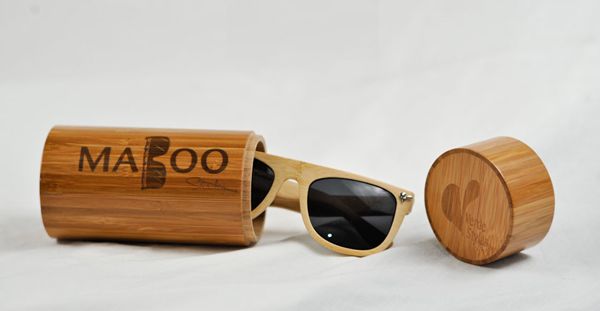 Bamboo is among the fastest growing plants on earth and, therefore, almost regarded as a renewable source of raw material. Not only this, I am sure most of you are aware that it is lightweight and also sturdy enough, providing a good degree of durability to the objects made out of it. The glasses we are talking about here too have been given a bamboo frame by the designer, making them a green accessory.
The shades are available in three divergent styles including, Jays, Stix and Crowns. Although all of these have bamboo frames, they are quite different from one another. A distinct bamboo texture and distinctly noticeable cravings on each, gives them an individual identity. The frame gets complete with 1.1 polarized lenses and the shades come neatly packed inside a microfiber pouch and a bamboo case.
Via: Beautifullife