As they say, charity begins at home, the best way to go green or adopt an eco friendly lifestyle is to construct or live in a sustainable home where we spend most of our time. In the recent past, we have witnessed a wide range of ecological approaches in architecture that not only help residents reduce the environmental impact but also control their financial expenditures. Here are some of the most sustainable homes to lead a green, clean life.
Pop-Up House: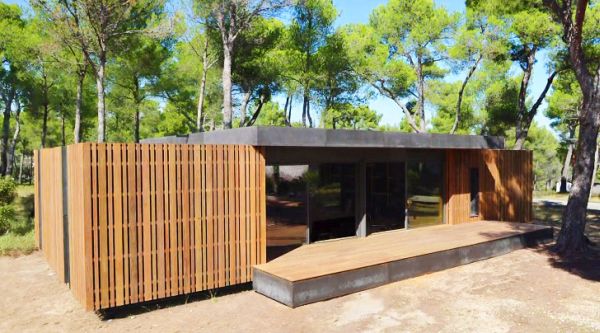 Constructed by Multipod Studio, the Pop-Up House in a recyclable and lightweight home that is extremely efficient and inexpensive to maintain, thereby reduces both environmental and financial impact. Constructed in 150 sq m (1,614 sq ft) area, the prototype home features a large open area for kitchen, dining and living room. Easy to construct and collapse for that matter, the Pop-Up House with exceptional insulation and airtight thermal coating also features a master bedroom, two bedrooms, two bathrooms, office and a terrace to allow a comfortable and sustainable housing.
Edgeland House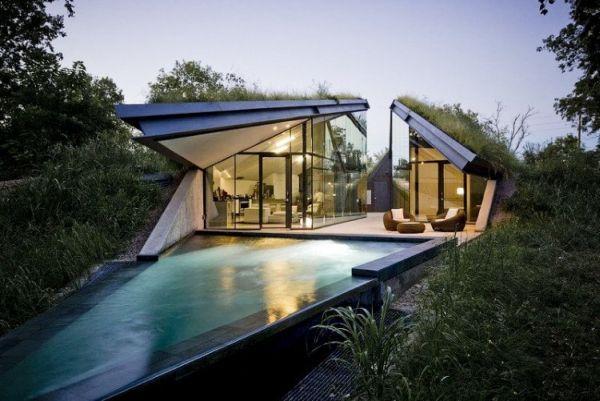 Located at a former Brownfield site, the Edgeland House from Bercy Chen Studios is a fascinating home that offers a comfortable but at the same time sustainable refuge to the residents. Combining low-emissivity glazing and adiabatic cooling with an insulating roof of local wildflowers, the efficient home utilizes the mass of the earth to maintain thermal heating and passive cooling all through the year.
Waste House: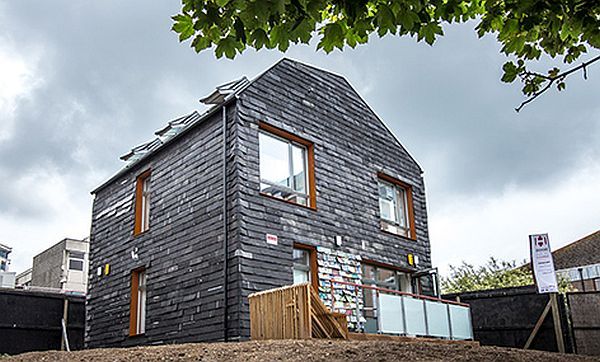 Constructed at the Grand Parade campus of the University of Brighton, UK, the Waste House as the name indicates is a sustainable construction project developed from domestic and construction waste. Featuring a façade covered with around 20,000 toothbrushes and 4,000 DVD cases, together with 2,000 floppy discs and 2,000 old carpet tiles, the prototype home also utilizes recycled wood, trampled chalk waste and clay to build floor and walls. The Waste House is a perfect example of practical recycling that stuffs the right material at the right place.
Off Grid Home: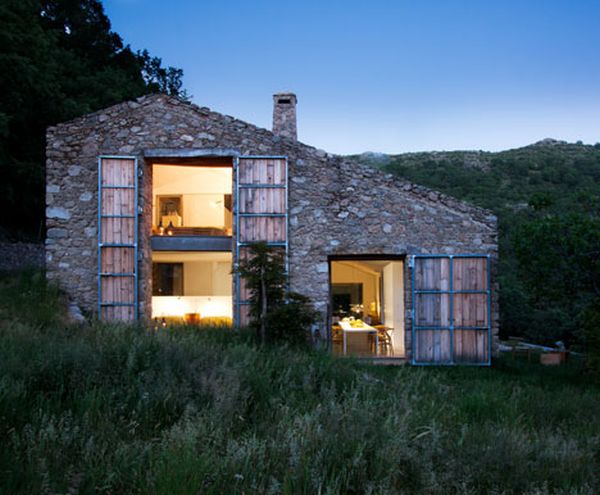 Developed by Ábaton Architectura, the Off Grid Home true to its name fulfills its own power and water requirement to offer a sustainable accommodation for the residents looking for a green lifestyle. Made using local materials, the eco friendly farmhouse incorporates natural ventilation and solar system to reduce the carbon footprints. Based on the principle of passive housing, the Off Grid Home provides a mordent and comfortable yet rustic housing for dwellers.
Green homes are possibly the best way to trigger or contribute to the green drive going on across the world. These homes are not just inexpensive and comfortable, but also help in sustaining the environment.