The trend is catching up everywhere. Go-green movement has caught up with automobiles too, since they are one of the prime contributors for pollution. Car segment under this category offers interesting cars and accessories that help to maintain a green and unpolluted environment. Due to advancement in technology, car manufacturers provide many green breakthroughs that goes a long way to minimize the pollution. Eco-friendly cars are making a mark all over the world with reduced carbon footprint, noise emissions and lower fuel consumption. There are also many eco friendly car accessories that are not only affordable but also fulfill the responsibility to keep the environment clean. Go on to read on some of these car accessories that are available in the market: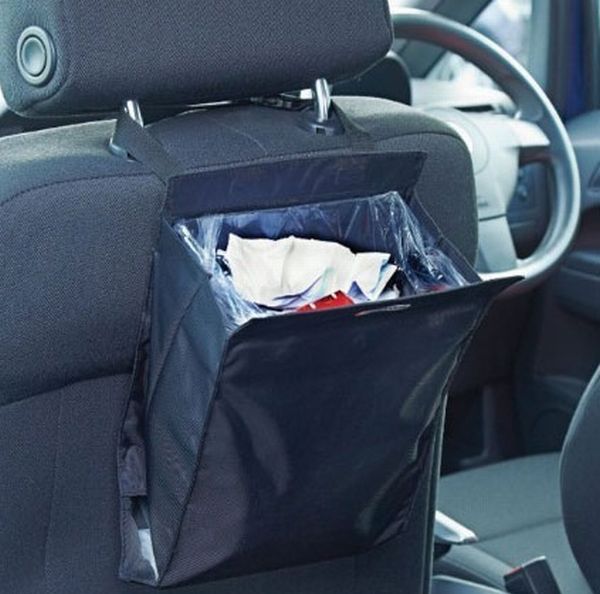 1. Waterless Car Wash RTU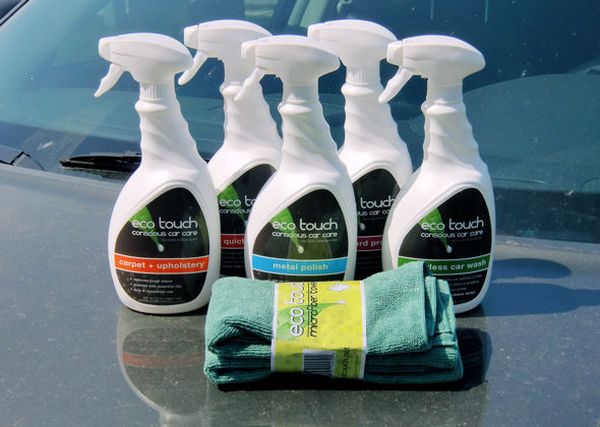 Price: $12.99
Ever heard of cleaning a car without water? It is possible with Waterless Car Wash from EcoTouch. This is a very easy to use spray and wipe off cleaner. The cleaner has a cool formula which removes the dirt from the car paint and leaves the car shining and spotless. The surfactants in the cleaner break the dirt while the polymers give a scratch free finish. It is non-toxic, phosphate-free and helps to save up to 20-100 gallons of water per car wash.
2. Recaro Young Sport Car Seat: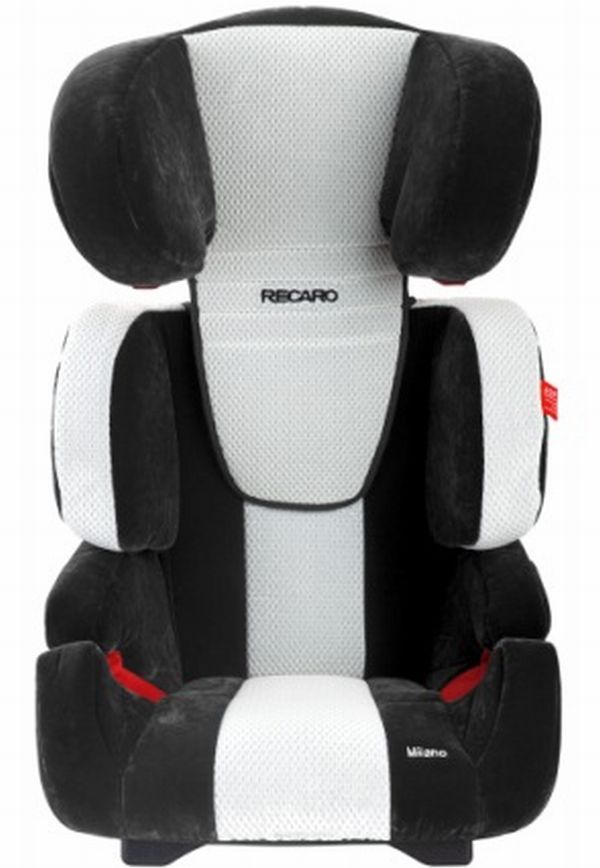 Price: $ 35.3603
This seat is made of eco friendly bamboo fiber which is bacteria-resistant. It comes with side impact protection. Its plush padding makes it cool and comfortable for the child even during hot summer days. The forward face of this seat makes it compatible with the LATCH system and is suited for cars that have 2-3 point safety belts. The seat is easily removable and washable.
3 Car Bin by Richbrook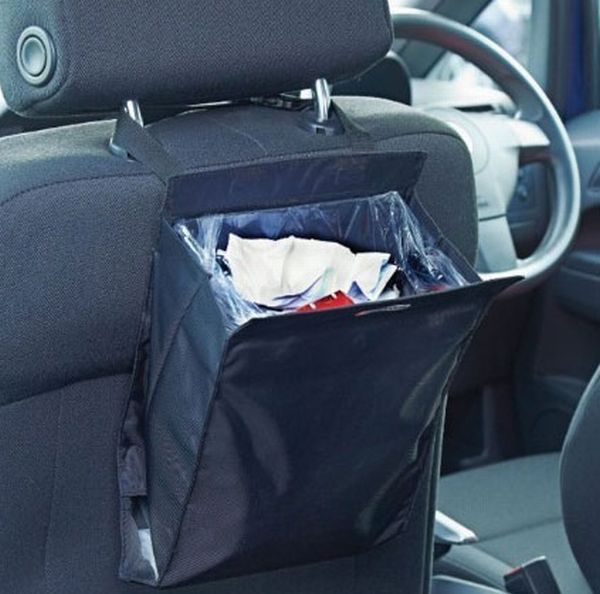 Price: $ 17.24
This car bin is truly a unique and essential car accessory required for anybody on the move. This cool bin is made of superior quality nylon. The Velcro pad and the clasp allow it to be fit in any place of the car. The liners are made of biodegradable plastic, which means one need not be guilty about the usage of plastic. So, all that one has to do is simply pop the bag open, drop the rubbish and snap it to close.
4. Car Cigarette Lighter Socket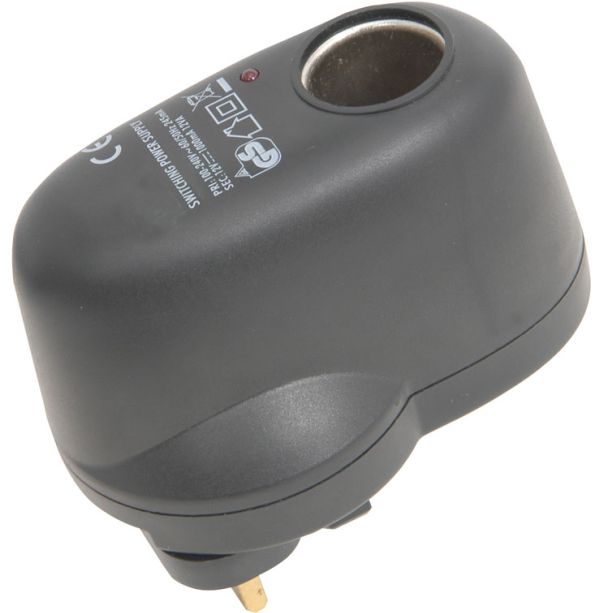 Price: $ 12.95
This is an energy efficient cigar travel adapter. It uses 25% less power, thus making it energy efficient. It also has switch mode power supply that gives up to 1000mA. It has four detachable plugs that can be used in UK, Europe, America and Australia. The manufacturing process of this lighter socket adapts environmentally friendly ways.
5. K2 SPEED CAMERA WARNING SYSTEM + ECO-FRIENDLY PLASTIC CLEANING FLUID: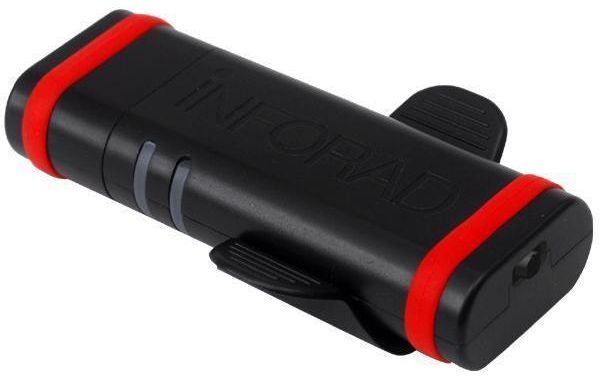 Price: $ 78.51
K2 is compact and convenient to attach it to the vehicle's dashboard. It is an affordable pocket-sized camera warning system. It helps to locate the speed traps while traveling. The speed alerts are captured in the form of pictures, sound and light. This also comes with eco friendly cleaning liquid that can be used to clean dashboards, car door handles, side guards, bumpers and other car materials.
6. Smartone Wash & Wax Spray On Shampoo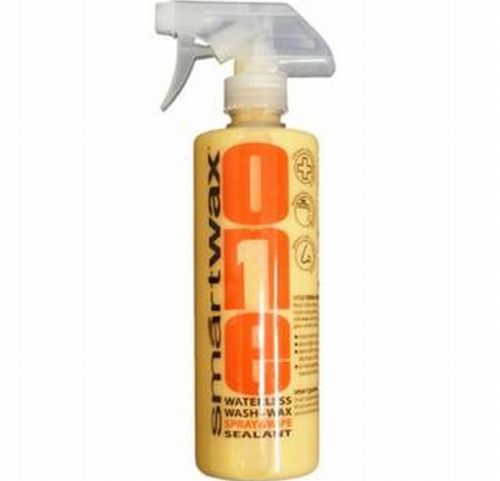 Price: $ 23.46
Smartone Wash and Wax spray is an eco friendly cleaning liquid that helps to clean the dirt and grime on the skin of the car. One just needs to spray, wipe to see the car shine. All this is achieved without using water. Adding the wax layer helps to protect the car and leaves it with mirror shine finish. It comes with a microfiber applicator sponge and a microfiber towel. This revolutionary cleaning wash and wax spray is 100 percent waterless.
7. Zielonka car comfort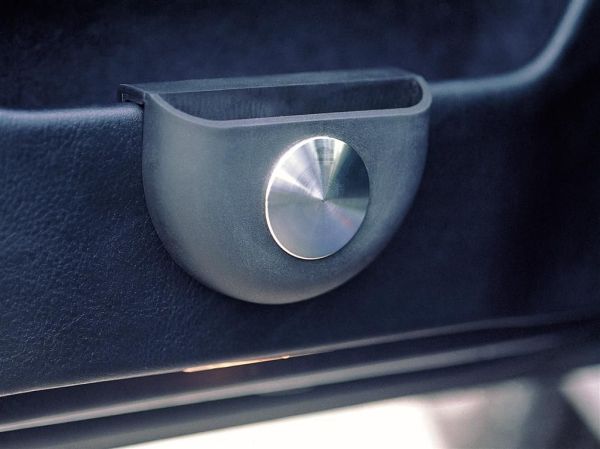 Price: $ 28.65
Use the Car Comfort Smell killer from Zielonka to beat the dull odor with fresh and healthy air. This smell killer can be hung in the side pocket of any of the car door. It is made of strong natural rubber. It effectively counteracts even nagging odors such as smells from plastics, food, pets, gas or cigarettes. It works in an eco friendly way without the offensive chemicals.
8. Wind Powered Decorative Lamp for Car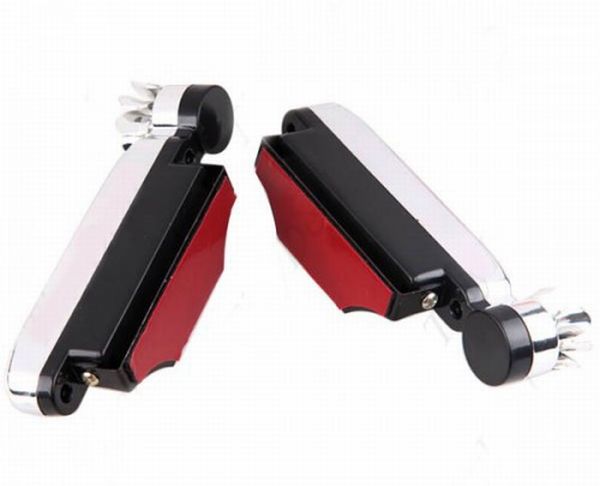 Price : $ 12.45
This wireless decorative car lamp is run on the sheer energy of wind. It does not make use of batteries and also comes with adjustable adhesive brackets which help to place this lamp anywhere in the car. This lamp is eco friendly and has bright blue LED lights.
9. Kraco EC3004 ECOvalue Recycled Black Rubber Mat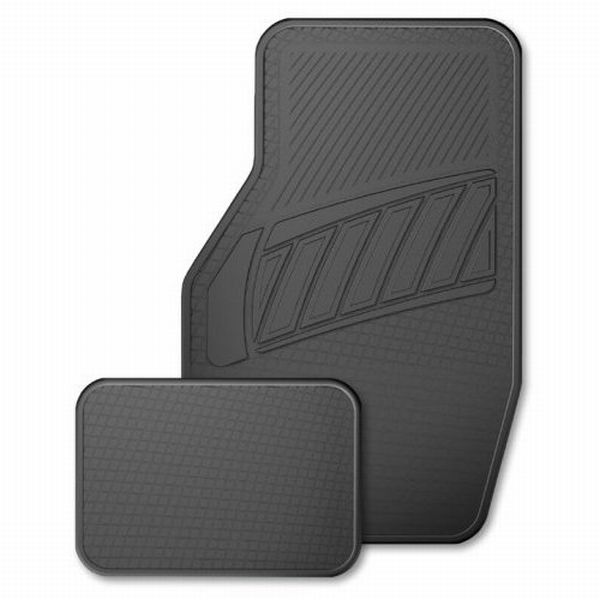 Price: $ 16.95
This rubber mat is made of recycled materials and is designed to protect the floor area of the car. It is computer constructed which controls the consistency of the material and the quality of the mat. It has sure-grip nib backing and makes an ideal fit for all cars, vans, trucks and SUV's.
10. Ekosha Air Spencer GIGA Squash Air Freshener by Car Beyond Store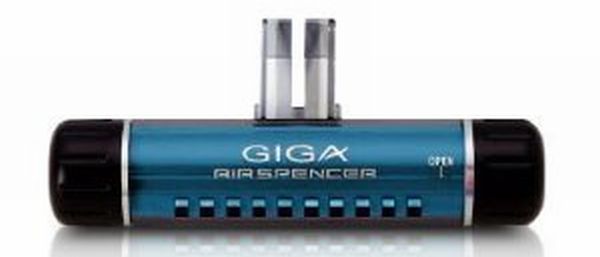 Price: $ 9.85
Keep the car smelling fresh with JDM car air freshener. It is custom designed to be able to get attached with the AC vent of the car. Control the intensity of the fragrance with the sliding screen that comes as part of the case. Its fresh candy like fragrance is sure to freshen any car.