Being environment friendly is like an ongoing trend these days and it is definitely a wonderful trend to follow. Our planet is facing a lot of troubles from serious issues such as growing pollution and if appropriate measures are not taken immediately then this world will cease to exist as we know it. Our future generations have a right to live in a clean and healthy world and it is our duty to give them their right. People now-a-days are becoming very much aware of their responsibilities and becoming environmental friendly in every manner they can.
Almost every business organization these days is willing to adopt eco friendly techniques of production so that they can make their contribution in the preservation of the environment. Many vehicle manufacturing firms have introduced vehicles that are environmental friendly and pose a very little threat to the planet. Owning a car these days is a necessity more than being a luxury and that is why you will notice that almost everyone has one. There are many options of eco friendly cars available in the market these days which use less fuel and look quite stylish as well.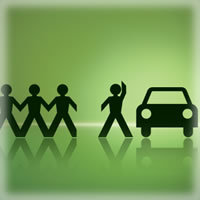 These new cars also known as hybrid cars run on gas and that is how they prove friends of the nature. Many known car manufacturing companies have launched hybrid cars as an alternative and a good way to go green. These cars are quite efficient when it comes to performance and will score cent percent if you judge them on their looks and style. People who are switching to green modes of transport are making a right choice for them and the environment. Today you will find this change not only in cars but in every mode of transport like air, buses and train.
Not only there are green cars but there are also green trains that are environmental friendly and a better option to travel from one place to another. Most of the trains that are manufactured these days are provided with magnet technology and that is what makes them eco friendly. The magnet motor installed in the trains enables high propulsion chain efficiency which in turn results in less functional expenses and also lower impact on the planet. These new trains also include an assistance system that helps in minimizing the traction energy.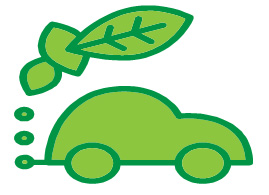 Every mode of transport is getting an amazing makeover so that it can qualify as eco friendly and transform into a better alternative. The makeover for the airplanes will help them to become environment friendly plus it also make them more efficient for the long run. The new plane dreamliner has the qualities that makes it an eco friendly airplane plus it also has low operational expenses and is a lot more fuel efficient than the other aircrafts. People use many different kinds of modes of transport and one of the common ones among them is buses.
When every mode of transport is getting a 'green' makeover then how can buses stay behind? In many places across the globe there are eco friendly buses that are being introduced on the roads to make them pollution free. The level of pollution is going up at a lightening speed these days and these new and improved green buses help in keeping a check on this growing level of pollution. The world is a beautiful place to live in and if we all realize the importance of this beauty and the need to preserve it for the future generations then no threat like deforestation or pollution can possibly touch the environment.