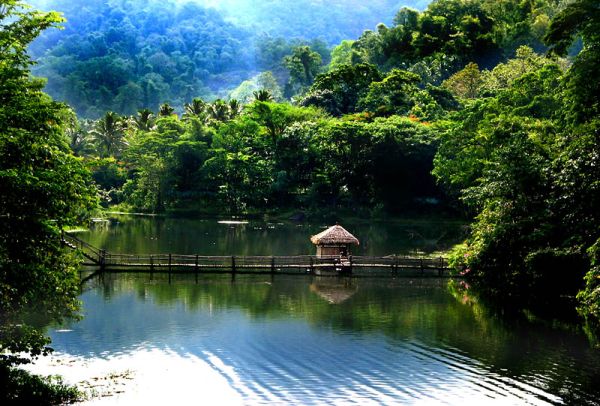 The modern, robotic life is full of stress and tension and we need to take a break from our daily work routine to reduce stress and remain tension free. One of the best ways to take a break is by visiting green destinations. Surprisingly the developing world too has some of the greenest destinations, with varied forms of flora and fauna worthy of exploration.
Botswana
The savannas of Botswana are famous across the globe as an ideal safari destination. The Okavango delta of Botswana boasts of lush green vegetation and the southern part of this African nation has deserts, providing a good mix of vegetation and wildlife. Drought and desertification are two major problems of the country and it is expected that the promotion of eco tourism could play an important role in putting this country back on track.
Belize
Belize is a perfect tourist destination for those who are interested in marine life and under water adventures. The Mesoamerican Reef, the largest reef in the Western Hemisphere, is Belize's most attractive tourist spot. Here you can get an opportunity to watch a shark or a whale. You can also spend some time with the local fisherman group called Friends of nature. This group is working for the protection of coral reef and supports the local fishing population.
Galapagos Islands
Situated off the coast of South America, Galapagos Islands is historically important because this place formed the basis of Darwin's theory of natural selection. This place is also famous as the United Nations Educational, Scientific and Cultural Organization (UNESCO) biosphere. You can find several rare plant and animal species here, besides the very famous Darwin Finches.
Coral Bay, AU
Situated at the coast of Western Australia, the Coral Bay is famous for its coral reefs and rich sea life. The Ningaloo Reef, one of Australia's largest reefs, forms an integral part of the Coral Bay. This reef is also one of the most accessible fringing reefs in Australia.
Laos
Laos, a landlocked country in Southeast Asia, is nothing less than a paradise for tourists. This country is full of several tourist spots, including 20 national parks and many other multitudes of beautiful destinations that make the landscape of the countryside. Every year thousands of visitors from across the globe visit Laos to get closer to nature.