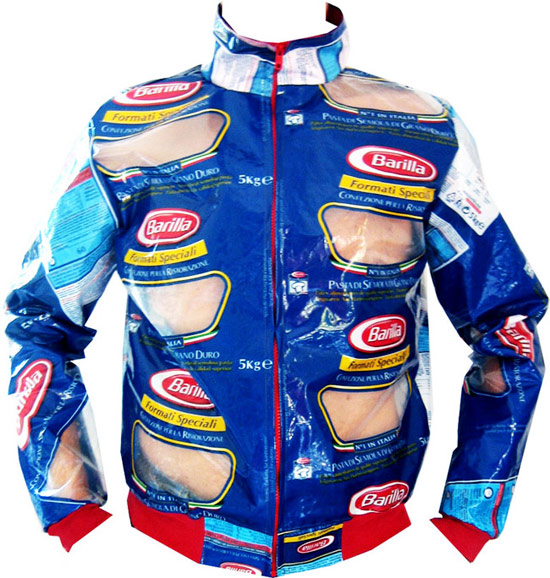 Go green is the new anthem and almost every section of the society is now trying to cultivate a greener side to them. Newer products are launched keeping in mind their contribution to nature. Designers are motivated and are dedicating whole new lines of accessories, clothing, jewelry and beauty products to showcase their responsibility towards the environment. Their designs are beautiful, affordable, stylish and definitely kind to nature.
Clothing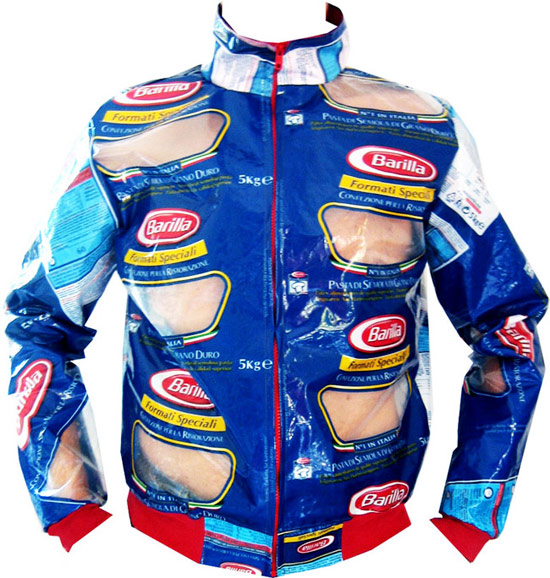 1. Bangledox
A Latino-owned t-shirt company named Bangledox, has got into the making of an ideal clothing line-up, using organic cotton and earth friendly inks and dyes, which are gentle on our environment. It is an idealistic company catering to the trendy and eco friendly needs of its customers, with fashion garments which are sweat-shop free as well.
2. Clothing line using food packaging
French designer, environmentalist and human rights activist, Katell Gelebert, has diverted waste packaging from everyday food items like pasta, frozen vegetables, coffee and cat food, into designing of amazing pieces of garments with integrated designs creatively put together with great skill, thereby making productive use of reusable materials and saving the environment from adding wastes to landfills.
3. Chinti and Parker's new line of fashionable clothing
The London based designers, Chinti and Parker, have introduced a new fashion mantra with the launch of their organic clothes in bright hues, to suit all seasons. They are fine in feel and light weight for everyday wear.
4. Stylish dresses handcrafted from recycled materials
Designer Rachel Wright, uses recycled bed sheets, silk skirt, men's shirts, leather gloves, drape-y rayon jersey, polyethylene foam, packing foam, recycled girdle, recycled sari and old t-shirt jerseys to create amazingly stylish and comfortable ensembles that will take your breath away. Made entirely from recycled materials and handmade intricately, the collection promises to be gentle on the environment.
5. Dissolvable dresses
Professor Helen Stowell and Prof. Tony Ryan, well known British chemists, have come up with a unique idea of designing and formulating dissolvable dresses, made from clear polymer polyvinyl alcohol. The garments have been embellished with beautiful flowers, and while dissolving in water, they leave off a dye, based on the principle of destructible plastics.
Accessories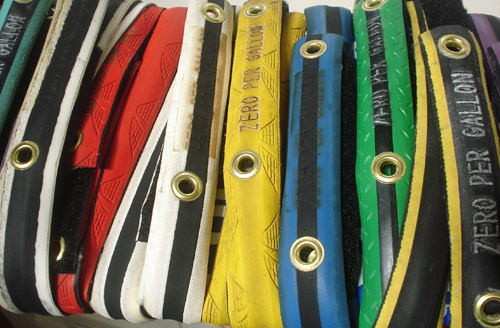 1. The Ray
A watch, by Quicksilver, is made from ebony wood obtained from sustainable forests. Every component is 100 percent recyclable with mineral crystal used for movement. The watch will cut down carbon emissions to 30 percent, thanks to packing its design. Made under the limited edition tag, Ray is looked forward with hope to save environment.
2. Organic Cap by Vitronic Promotional Group
Proforma green, 'go green' consultants have launched caps made with 100 percent organic cotton. They are available in various colors like green, soft pink, soft yellow etc. Caps have a Velcro closure with 3.25 inch crown. A fashionable method to show the greener side.
3. Recycled Tyre Belts
Tires, which have become useless, are recycled to make belts that are 100 percent recyclable. There are various sizes available 36 inch, 39 inch, 42 inch and 82 inch, along with multiple colors and designs.
4. Oat Shoes
Your quest for greener sneakers ends with the Oat shoes made from 100 percent bio degradable materials. Along with green consideration, these shoes look beautiful.
5. 'Soular' backpacks
Neon' greens 'soular' backpacks will work to save nature by harnessing clean energy from the sun. The bags have thin film of solar panel which charges 11.1V battery in direct sunlight, enough to charge your cell phone.
Jewelry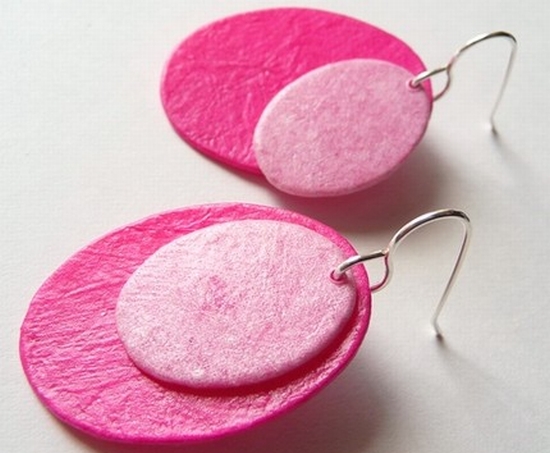 1. Kathy DellaValle's recycled cans and bottles jewelry
Kathy DellaValle jewelry collection has shattered the conventional method of making jewelry from waste plastic. Normally to obtain plastic jewels high amount of energy is wasted in melting and then molding. But, with this collection, the designer has cut down the use of energy. Earrings, broaches and anything you wish to wear is available at very affordable prices.
2. Carpe Diem bijoux
Carpe Diem's Bijoux collection features jewelry made from recycled products with perfect carvings. Of course, the tiny assets are not 'once in a year gift' but still, are designed so well that their charisma coupled with a green motive is enough to impress people.
3. Sarah Hood's organic jewelry
Sarah hood, Seattle based designer, has done a marvelous job with organic elements. Her new range of jewelry features 100 percent organic accessories that are bio degradable.
4. Antique Chinese Pottery Shard Jewelry
This jewelry range has been crafted out of Chinese pottery shard. Along with being eco friendly, the designs are superb and will surely add to your beauty.
5. Recycled rubber band jewelry
An exclusive creation by Christiane Diehl, the jewelry line is made up of every day used rubber bands. The beautiful creations boast of being eco friendly and are made from recycled products.
Beauty Products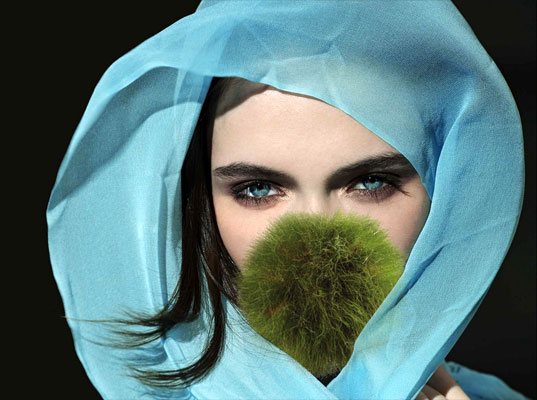 1. Green Screen face mask
The 'green screen' face mask is made from pulp derived from fungal spores and seeds that will sprout eventually. The face guard will filter the air you breathe to remove air borne bacteria along with carbon dioxide with every exhalation.
2. Organic eye shadow
Organic wear's eye shadow comes in container that cuts 95 percent usage of plastics against similar other products. The eye shadow uses no harsh chemicals or synthetic colors and fragrances.
3. NVEY Organic Foundation Michelle
The foundation is 100 percent free from any synthetic chemicals, dyes and fragrances. The greener make up is derived from organic elements jojoba and castor oil and is suitable for medium and deep tones of complexion.
4. Klean German Chocolate Cake body polish
The body cake offered by Klean, is made from German chocolate along with organic elements like castor, rice bran, coconut, apricot etc.
5. Lavera Natural Cosmetics Eye Liner
The eye liner is made from natural elements and contours the eyes well. The better part is that there is zero irritation and itching after application because it is 100 percent natural.