After a successful collaboration on an installation at California's Orange County Sanitation District (OCSD), the two companies, Air Products and FuelCell Energy have now signed a Memorandum of Understanding (MoU). The purpose of the MoU is to work together for the market development of FuelCell Energy's Direct FuelCell power plants, which will also produce high grade heat, hydrogen and electricity at the same time.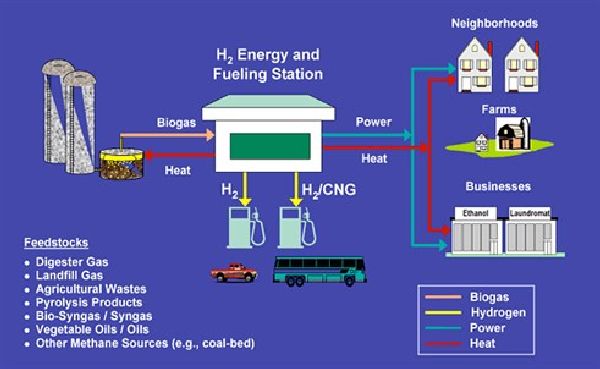 Now the two companies aim is to develop a market for the MCFC systems. Firstly, for industrial users of hydrogen where the electricity, heat revenue streams and hydrogen is fully utilized. Secondly, to develop hydrogen infrastructure through distributed generation of hydrogen, because producing hydrogen locally or on site cuts the delivery costs, and also the reliability of supply is secured.
According to Chip Bottone, President and Chief Executive Officer of FuelCell Energy Inc, a hydrogen infrastructure with a solution that can be used today can be created by the combination of hydrogen processing, market research and distribution capabilities of Air Products with their industry leading fuel cell technology. He also added that their stationery fuel cell power plants are somewhat versatile and this program symbolizes their expectations of producing on site hydrogen efficiently and cost effectively in an environmentally friendly way.
Via: Fuelcelltoday