It was almost 25 years ago, when Apple designer Hartmut Esslinger, took a break from work and played around with sleek Apple Computer boxes to rev up his imagination on a modern electric motorcycle. The final outcome was the Frog FZ750, popularly called Rana. And, now Frog is working on the second upgraded sequel, the Rana 2 that will run on batteries, which can be swapped.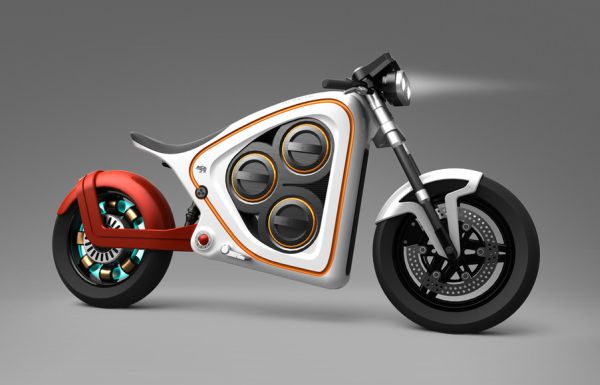 The bike will bring a revolution in the segment of two wheel transportation. Although features incorporated in the bike have already been integrated in many modern bikes, this upgraded version represents evolution over the existing technology. For example, Rana 2 includes three battery cores that could presumably run on the nanoparticle crystalline copper hexacyanoferrate battery, still undergoing experiments.
Talking about the similarities it has with other bikes, the most noticeable is with Monocasco Concept Bike, which was recently covered by us. Both the bikes have a fictional design. But, obviously Rana 2 is far more forward looking than that. It is integrated with a smartphone dock and its lane marking light system is quite advanced; it's nothing like you've seen before.
Although this concept is not meant for mass production, its importance as being a green transportation prototype might help others to build further upon the concepts imbued therein.
Via: Theverge