Modern architects and designers are placing incredible amount of value on integrating sustainable design with flowing form that is symbolic of the purpose of the structure. SAREA Alain Sarfati Architecture and GINGER SECHAUD & BOSSUYT had to weave in many elements of design, cultural harmony and green architecture when they were designing the French Embassy in Beijing. They managed to create a veiled-beauty that has attracted the attention of the world for its myriad components that seamlessly amalgamate all the necessary facets.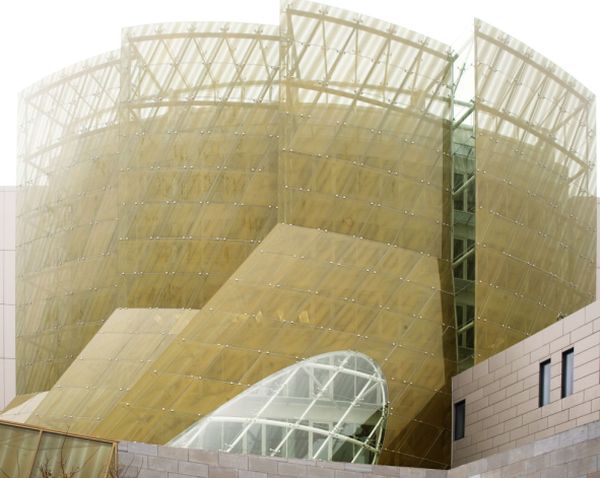 The challenge was to integrate the elements of French design such as charm and flowing shape with the tradition of the Chinese structures. Taking a leaf out of the famous Forbidden City design, the interiors are laced with many interweaving passages that have golden-glass veils which reflect beautiful and ambient natural light on the inside. Add to this, silk-screened rotating blinds and you have the perfect combination to provide natural ventilation and do away with the need of artificial lighting.
There is also extra insulation throughout the building that reduces the need for artificial temperature regulating systems. The views from the main structure offer sights and sounds that encompass gorgeous gardens and functioning greenhouses which are generously sprinkled in the surroundings. There are also winter gardens and green alleys which further help add the 'eco' touch to the structure. The idea of the concentric layout of the edifice is not just to draw inspiration from the 'sanctuary-like design' of the famed Forbidden City, but also provide a perfect insulation system that will keep down the energy needs, while still providing ample lighting.
A wonderful amalgamation of various energy saving methods and architectural forms, the en wrench Embassy just needs a few solar panels to make it complete. We are not sure if they fit in with the aesthetics, but would surely help it become a lot more planet-friendly!