Gone are the days when the very thought of eco-friendliness bring the picture of ordinary and lackluster yet expensive materials. These days green products and materials look as good as other popular counterparts available in the market, thanks to new techniques and the intense thought process on part of designers and manufacturers. Flooring may appear to be an ineligible part of a home, or office for that matter, to support the eco-friendly drive going on across the world, but now we have a number of flooring option that can help you reduce your carbon footprints. Here are some of the green flooring options for your home or office.
Bamboo flooring: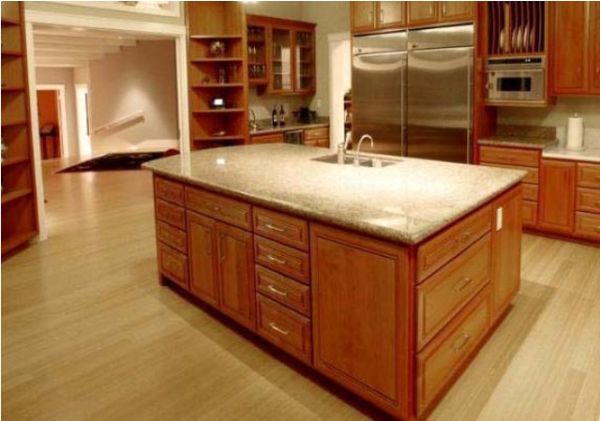 Bamboo is perhaps the most environmentally friendly flooring options available in the market. Apart from being sustainable, bamboo floors are durable and look beautiful in modern spaces. Since bamboos grow quickly and easily in different conditions, it becomes a cleaner and greener material for a wide range of products, including flooring. Available in a wide range of colors and hues, bamboo unlike other materials also gives a great scope of customization.
Cork flooring: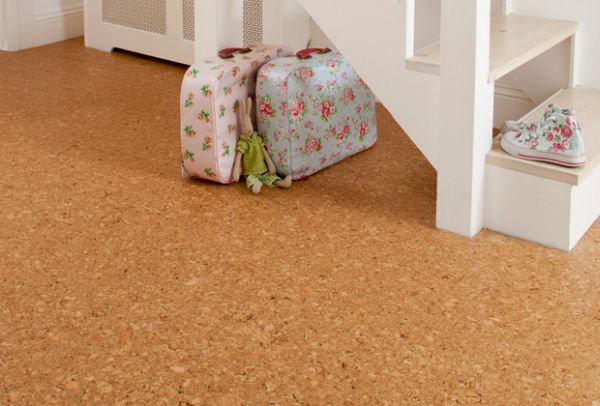 Leaving the walls and wine bottles, cork has emerged as one of most elegant and sustainable flooring options in recent times. Originating from the forests of the Mediterranean, cork usually is extracted from the woof of the cork oak tree that does not needs to chopped down and grows back to become a renewable source for floorings and other sustainable products. Featuring natural built-in air pockets, cork remains soft to walk on and soothes the foot. Need not to talk about wart resistant properties and the unique and elegant looks that cork give to your flooring.
Glass flooring: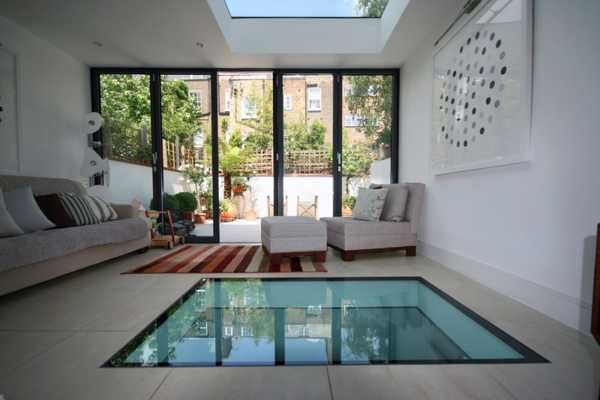 Made using old beer and wine bottles at recycling plants or units, glass tiles or floors simply adds grace and luxury for any home or office décor. Apart from floors, glass tiles also look amazing on kitchen and bathroom walls. Due to its non-porous features, glass does not attract mold and mildew even in moist areas.
Rubber flooring: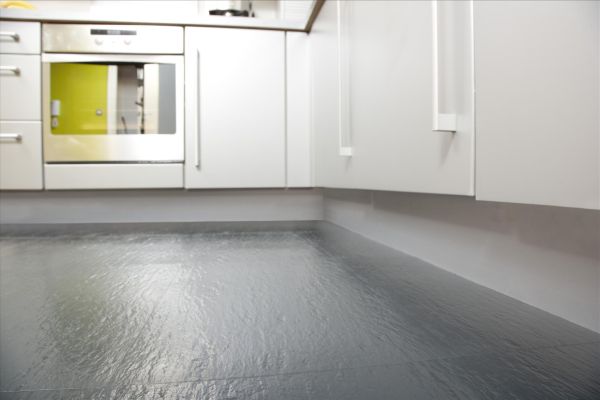 Recycled from old and discarded tires, rubber makes a good substance for a gym and playground flooring. However, with new, refined techniques, designers and manufacturers are also making rubber flooring feasible for contemporary kitchens and bathrooms. Apart from being water resistant, rubber floors are comfortable to walk on.
Nowadays, flooring come in different materials, textures and hues to compliment modern spaces. All we need to be is a bit more responsible and choose eco-friendly flooring options to allow greener footprints to our homes or offices.