The U.K. architectural firm Fletcher Priest is all set to start building an environmentally friendly new office for the Monteverde Group at 6 Bevis Marks in the heart of London city. The city authorities have just granted consent for the building's plan, which will spread out in 230,000ft with high tech facilities and better sustainability.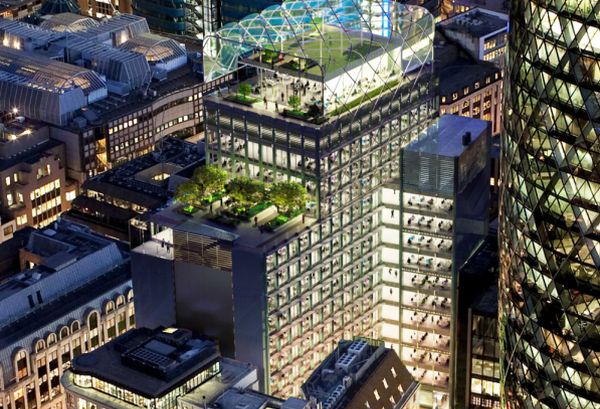 The new Fletcher project is to come replacing an old structure. On its way it will reconnect some existing streets, outdoor spaces and passages. In addition, the building will enhance public space and the settings of a number of nearby structures including Sir Edwin Cooper's Baltic Exchange and Lord Foster's Swiss Re.
There will be some direct eco friendly attempts and the building will have wall to wall depths for penetration of better light during daytime. Moreover, Fletcher will reuse almost 50 percent of the exiting building. Reusing has been a successful thing in Fletcher's many previous projects.
It is a wonderful eco friendly move to adapt old materials to build a new one. The architectures won't squander the spare structural competence of the old building. It will end up in savings through reduced risk and will cause less annoyance during ground works.
The low iron windows of the building will get recycled glass facades with their special tint contrasts and transparency. There will be 10,000 ft of private open air rooftops, which will give an enjoyable view of the City skyline, Swiss Re and others.
The ETFE-clad structure will extend the use of terrace gardens. Thanks to its advanced eco friendly attributes, it will be great to have a view of the Monteverde Group's new office at 6 Bevis Marks. Clients of the firm will also be excited to enjoy the green ambiance of the entire structure.
Via: E-Architect