After transportation its architecture which needs lots of improvements so that a greener world can be built. Use of recycled material, renewable sources of energy for power etc. can be certain methods that can always be considered in making your homes and offices eco friendly. Due to the changing environmental conditions it has become a need and different architects, designers etc are looking forward to fulfill it in one way or other.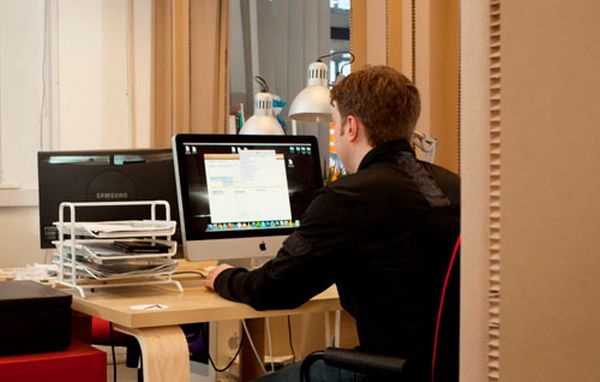 Going with the trend, Leeds based Duke Studio, in order to make truly unique workspace environment got into collaboration with Dufaylite, manufacturer of robust, versatile and hundred percent recyclable core material i.e. recycled paper honeycomb. Using their substrate material named Ultra Board; both the companies have constructed ten studio offices. The transformation brings back the life and fun in the old buildings by changing the entire 7000 square feet into an open floor plan studio space.
It is truly inspirational to see how the two companies have developed this eco friendly material and utilized it well for making these studio offices. When we go through the pictures its visible the offices are filled with tons of fun. Apart from the artistic approach an eco friendly environment is created in these offices.
Via: Designmilk