Apparently Germany is still big on listening to the radio as it wakes up each day. We are not really sure what the stats are on that for each country, but it is safe to assume that many turn to the radio, despite all the fancy gadgetry in modern vehicles today, while they are on their daily commute or long trip down the highway. One of the glitches that electric vehicle users have is the reception of radio signals inside their vehicles. Due the all-electric or hybrid drive trains which convert electrical energy into mechanical work, constant interference can make the radio redundant in an EV.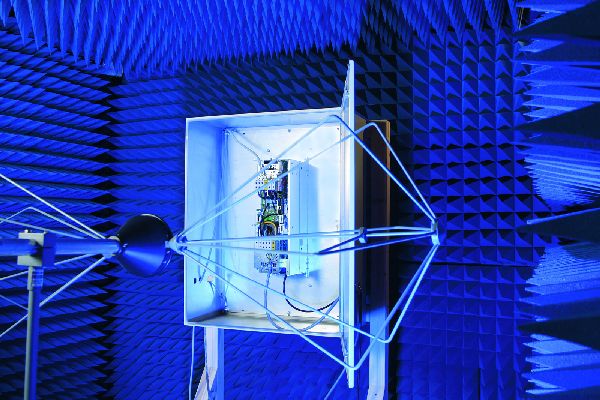 But researchers at the Fraunhofer Institute for Electronic Packaging and System Integration IZM in Germany have come up with a carefully studied method that offers cost-effective solutions to the interference problem. Generally, automobile makers have to heavily insulate the motor and the engine cabling has to be shielded with extra care to ensure that radio functioning in EVs is smooth and unhindered. But this comes at a heavy price and many automobile makers consider this an expenditure they can do without.
By using new simulations and careful observation and recording of the data, the researchers at the institute in Berlin have come up with design blueprints that will help automobile makers decide on where to put the engine and how to wire up the car so that radio wave interference is kept to a bare minimum. By systematically placing the electric motor, the charging system and all the other components that affect signal reception,car makers can cut down on costs while giving EV users the radio experience they want. The research team is already advising top German and International automobile firms on the matter along with determining the thickness of wire insulation that is needed in each model.
The efforts ensure that those who are interested in buying EVs are not put off by things such as unavailability of a radio that matches the one in their previous gasoline car.
Via: Fraunhofer