Jay Nygard, a mechanical engineer from Bokeelia planned and constructed himself an energy efficient home during the time period when he was a stay home dad. His farsightedness made him estimate that since electricity prices rise by approximately 10 percent each year, therefore, he must make provisions for the future and make his home energy efficient. Read after the break to find how he brought down his electricity bill down from $200 to just $75.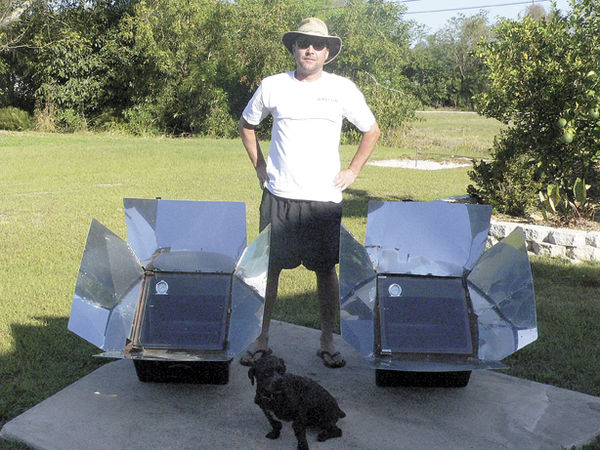 On each side of the roof, there are eight solar modules with a solar attic fan that pulls away hot air and keeps it cool. There is a fan on the front porch, which is powered by a 12 watt solar powered module. An 80 gallon solar hot water pump too has been installed, which circulates hot water for free.
For drying clothes, Nygard built a clothes line in the backyard of his house and he never uses a dryer for the same. Talking about the interiors, the walls are insulated, which helps reducing noise to penetrate from one room to another and also saves expenditure on heating or cooling. There are thermal curtains that line all windows of the house creating barriers for heat loss.
Also for backup, Nygard has installed various solar powered generators, which store the extra power generated and is used when they run out on electricity. For cooking and he has installed solar oven outside and according to Nygard, the cookies made in these are best as they retain maximum moisture.
From Nygard we learn that it is all about forming the correct habits that can make a huge difference to how we mold our lifestyles to be in sync with the environment. Statistically also you will be satisfied to learn that Nygard initially paid a bill of $200 for electricity and after the installations it got down to $75.
Via: Pineislandeagle