Prominence is a unit that generally sticks to competing in solar races and they are pretty good at that. But it seems like they are fine with designing cool new urban commuters that are all-electric and will speed ahead at 75kph. They have just pulled the cover off of the Prominence Commuting Device (PCD) and sure looks like a little nugget of joy. In fact, this looks more like a pod of the future or a little something that you would have a fun ride in at Disneyland. Do not be fooled by the looks though as it packs quite a punch.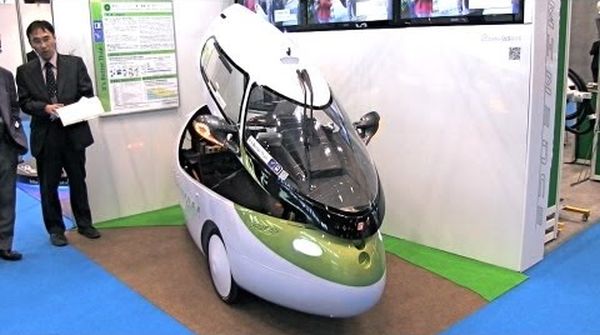 PCD was designed using all the experience that the team gained in their years of solar racing. While it can hit a top speed of 75 kilometer/hr, it also can get fully charged within 4 hours of plugging in. PCD has a range of 90Km on a single charge and if you are a city commuter, this could zap through traffic pretty easily and fit into spaces your car could only dream of. And that is not where things end as Prominence has only used parts in PCD that can be purchased outside by ordinary consumers in the market.
The idea of PCD is to give a blueprint to everyone interested across the globe on how to go about building an EV that is efficient and ergonomic. Prominence hopes that this will encourage more people to make their own EVs and travel in an emission-free fashion and reduce reliance on fossil fuel. The in fact is open to developers bringing out an improved version of PCD and other commercial giants who could roll out a evolved version of EV. When it comes to Prominence, the planet takes the precedence!
Via: diginfo