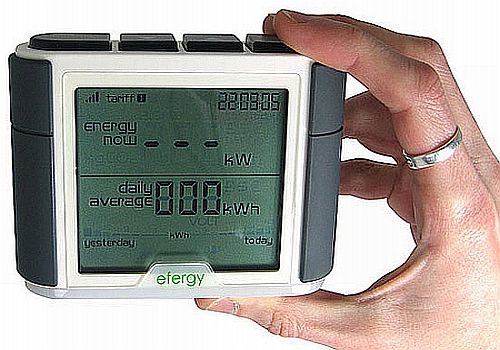 As more and more light-footed, quick as winks environmental changes are occurring, manufacturers have been chipping away at devising products that gulp down the energy at minimal. Whilst there are certain worthy energy monitoring devices to help consumers, they may not necessarily be absolutely reliable in terms of displaying the statistics. If some concentrate on saving your pennies, others set their sights upon monitoring the energy at home or workplace. However, there still exists an extremely tiny lot that integrates the amalgamation of both these facets.
Efergy eLite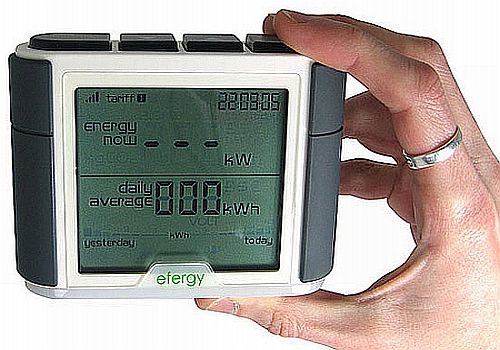 If you ever wished your monitoring device had feet to accompany you wherever you would go, then Efergy eLite can be of great assistance. Designed to help you observe the consumption of units, the portable device can be conveniently carried along for 'mobile monitoring purposes'. Integrated with a hand-held system, the efficient solution enables users to monitor energy wirelessly up to a range of 200 feet. By using the product that costs $65, users can reliably glance through the amount of energy being gulped down in real-time. However, for this, the device connects to the power meter and then displays the necessary information.
eMetric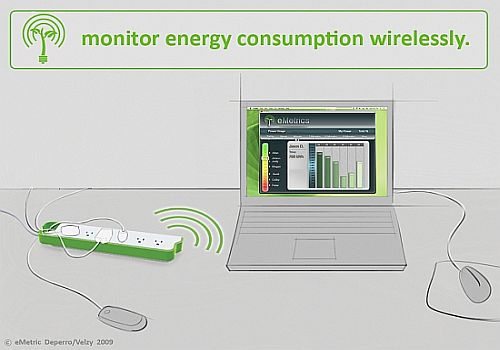 Consumers who seek a portable monitoring system for trimming down their energy consumption may appreciate eMetric. Designed pleasantly, the device features a small display which helps one view energy statistics on frequent intervals. The office management system, however, functions at less than 0.1KW – thereby not adding much to the energy being used. Users can purchase the device in two modules, namely an eMetric computer application and an eMetric Powerstrip.
Plogg-Blu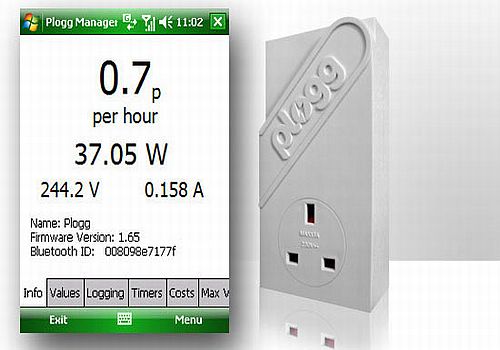 Enclosed in a condensed, nifty framework, Plogg-Blu enables users to measure energy consumption of one set of devices like DVD, TV, Wii and others. Aimed at ensuring utmost energy efficiency, the device endows users with the freedom to remotely turn off a particular gadget from their mobile phone or computer. At the same time, Plogg-Blu delivers unprecedented energy consumption monitoring by utilizing an adapter that can be plugged into a socket of the devices intended to be measured. Priced at $130, the peripheral can be furthermore connected to any Bluetooth-compatible Windows Mobile and Series 60 phones as well as Windows PCs.
EnergyMate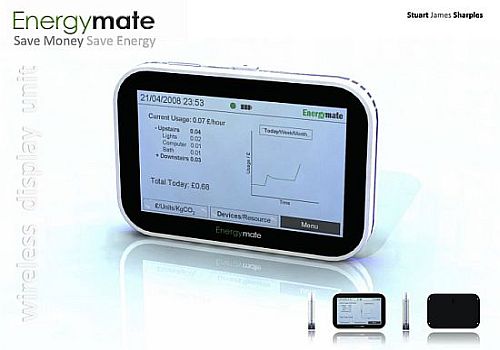 Another significant solution that could assist you productively monitor energy consumption is EnergyMate. Conceptualized by Stuart James Sharples, the device allows users to seamlessly measure gas or water consumption of the house. In fact, the extremely compact EnergyMate also records and displays overall domestic energy consumption. Infused with the ability to be configured in pounds or carbon usage, the tiny solution significantly helps save energy. Furthermore, it accumulates data from a network on sensors and showcases the information on a wireless display unit.
EnergyHub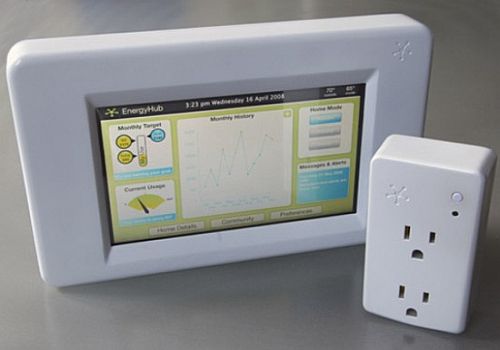 Lastly, EnergyHub contributes equally efficiently in sorting out the electricity bill woes. The neat looking system provides thorough monitoring of household electrical usage. It also allows users to manage peak loads of appliances and save their money. The combination of automation and information furthermore lessens household electrical usage by 20 percent. EnergyHub certainly brings forth an ideal amalgamation of energy consumption and savings.