There isn't much paradise left on earth but Ladakh is an exception. This is a high altitude arid land receiving scanty rainfall and exposed to extreme temperatures. The beauty is uncommon as are its flora and fauna. The culture echoes traditional practices ranging from exotic medical treatments to colorful dresses and jewelry.
The belief system is a product of Tibetan Mahayana Buddhism which is rare and needs preservation to resist slipping into oblivion. Cocooned from the rest of the world, the Ladhaki culture is quite unique. As dutiful tourists, we should draw up an itinerary for traveling sustainably to Leh to conserve its uniqueness.  Ecotourism in Ladakh needs to be considered seriously.
Both the government and tourists should play their part. They should value and practice conservation of water, prevent littering the virgin soil, encourage value addition to the local economy by way of contribution and encourage traveling on foot. 
Need for ecotourism in Ladakh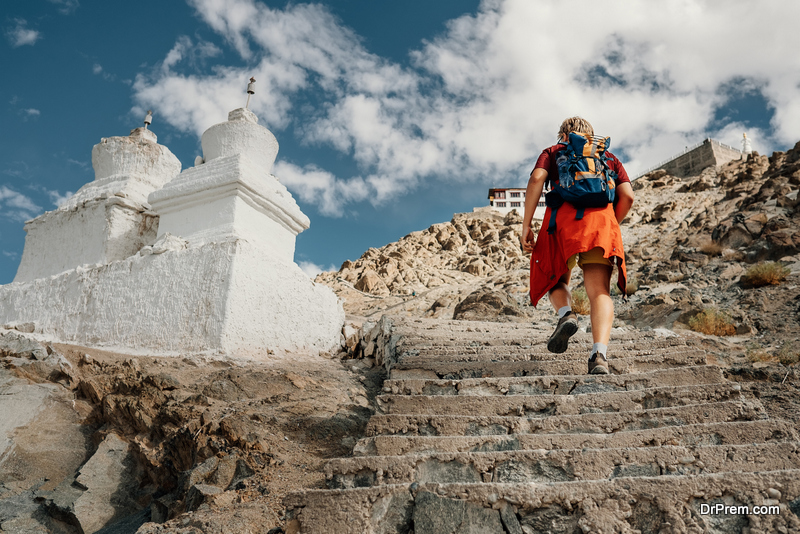 High up in the Himalayas this is like a very cold desert sensitive to tourist footprints. The place features incomparable beauty which we tourists need to preserve by way of responsible travel. Climate change resulting from global warming is already a threatening phenomenon across the globe. The rush of tourism and mindless habits of the tourists has already left a trail of ecological disruption.
Ladakh is no exception, the worst part being its remote habitat makes it shielded from remedial actions once erosion sets in. Right before Ladakh is the model of Bhutan, one of the most ecologically sustainable places on the earth. More of carbon waste gets absorbed straight away than what is liberated by cumulative activities of man and machine.
If Bhutan can achieve it and set a benchmark why can't Ladakh, given that both are located on a similar geological topography? Limiting the number of tourists and educating them to deliver green habits when traveling in Ladakh is imperative. We need in Ladakh sustainable tourists who would respect the local culture and environment. They would workout ways to contribute to local development and that way we hope to save Ladakh from being a forgotten land that had once offered perpetual bliss!
Question of survival shows up when food scarcity is on the horizon and Ladakh sources its food from indigenous farming. Import of food from the plains is prohibitory for poor Ladakhis, transportation costs being astronomical. Ladakh's irrigation is sourced from snowfalls that have alarmingly dropped from a thickness of 3 ft to 0.2 ft in a last few decades.
Global warming has caused ice to melt at a faster rate than it is formed. The entire scenario is way too bleak and adding to the local plight skies have turned dry. Scanty rainfall has miserably failed to sustain water requirements. Tourist rush has put an additional demand on what little water reserve is left with which the poor locals are striving hard to live through. Responsible travel in Ladakh should be focused on local water saving practices to save this beautiful Himalayan abode being lost forever. 
Why visit Ladakh
This place is not quite like any other place in the world. The Roof of the World is right here. Surreal beauty is all pervading and you literally feel this is an alien land blessed with bounties of nature in terms of landscape, local pageantry which is mesmerizing. The warm culture, exotic wildlife and bone- chillingly cold winds add to its attraction.
Immense opportunity is available for trekking, rafting in the lake, nature walks and high adventures. Getting involved in local celebrations, sports and culture is a sweet break from the mundane that you are looking for. Some of the challenging high altitude treks are to Stok Kangri (6213 meters) and traveling across the deeply absorbing Markha, Zankshar and Suru Valleys would be a lifetime experience. Visiting Ladakh would contribute to local exchequer but traveling sustainably to Leh (Capital of Ladakh) is of prime importance. 
Reaching Ladakh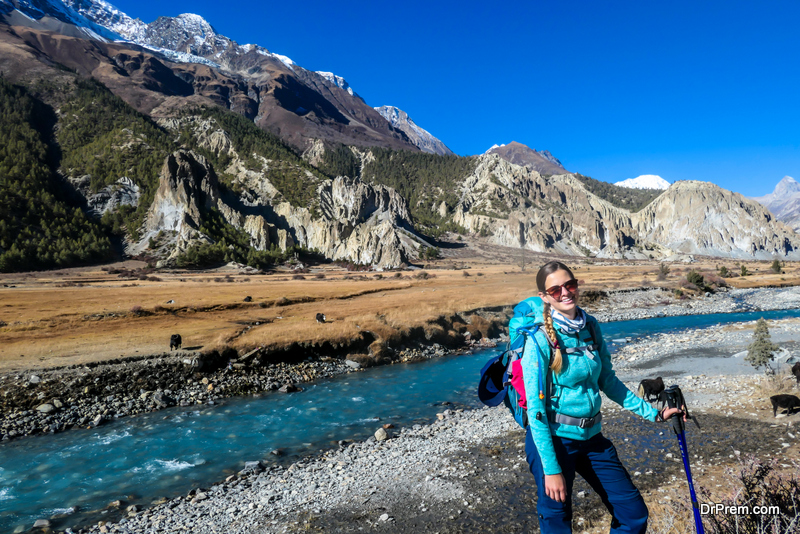 Ladakh can be reached by flight, train and road transport. By road, buses and cars take you from Srinagar (the capital of Jammu and Kashmir) to Leh along an incredible mountainscape. If you opt for train, the nearest railhead is Jammu which is 620 km away from Leh. The trip is along a beautiful route where valleys, tunnels and views of lofty peaks would take your breath away. The last option is by flight. Planes fly from Jammu, Delhi, Srinagar airports to Leh airport. However, if you are a sustainable tourist, you will discourage this mode of travel. 
Tips for traveling to Ladakh
Here we go with significant tips for traveling to this paradise on earth.
1. Avoid travel by flight: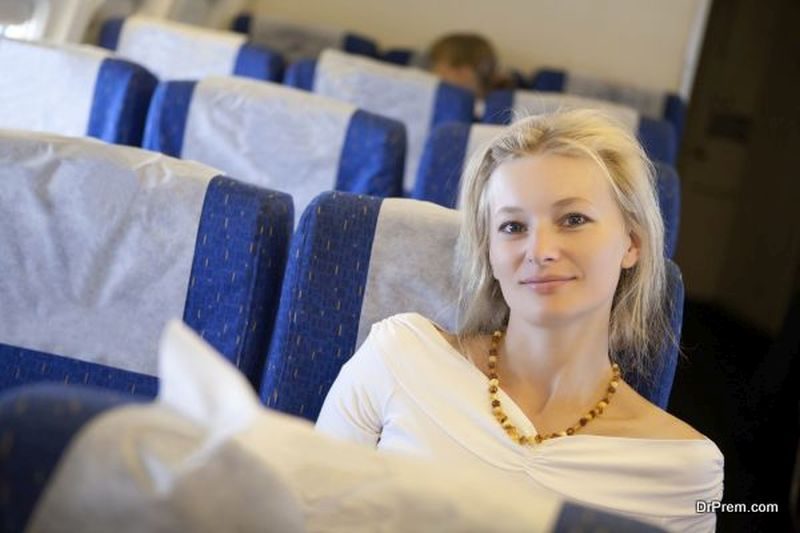 Responsible travelers should avoid making carbon footprints on planet earth as far as practicable. Eco-friendly air travel is still a question mark.Especially the short distance flights do more damage to air quality pumping carbon emissions behind their trail of journey. Besides you miss all the landscape beauty high up which you would have otherwise relished traveling by train or bus. Buses run by the Himachal Road Transport Corporation are regular and cheap. A trip from Delhi to Leh can be done around 1300 INR.
2. Use of shared taxis
Shared taxis are available with which you can fix your travel schedule. The drivers are local Ladakhis and can benefit from earnings resulting from your travel choice. In Ladakh, the pressure of the number of vehicles damages the roads so fewer the vehicles better are the roads. The sharing option would reduce the number of taxis plying on the roads at a point of time.
3. Buy local souvenirs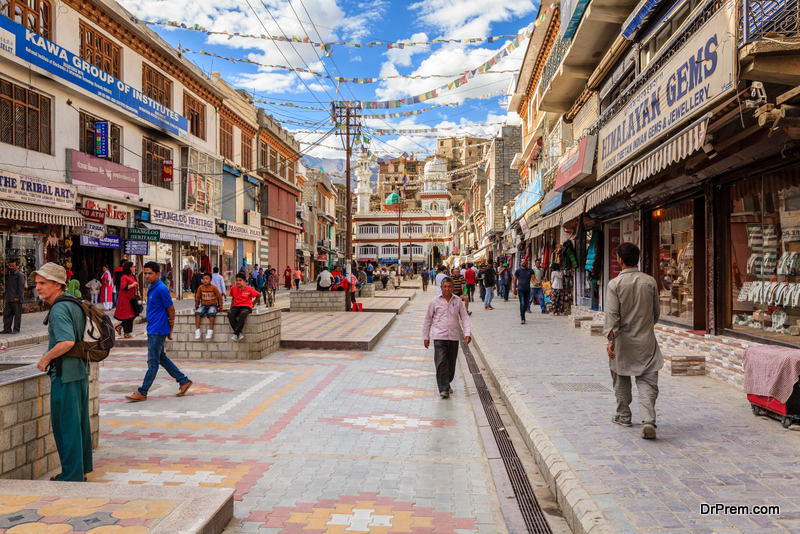 Plenty of souvenir and junk jewelry shops exist in Leh. The products are hand crafted with all skill, heart and soul put into them carving exquisite merchandize. They are in great demand across the globe. Buy direct from the original craftsmen so that middlemen do not eat away a sizeable portion of the money you pay.
4. Conservation of water
Whether your activities are aimed at the conservation of local resources is a test of your responsible tourist mind set. Water is very scarce in Ladakh owing to erratic rainfall. Water is, in fact, the lifeblood of Ladakhi people, a means of survival. One way of conserving water is to reduce its consumption. You cannot drink less water your body needs it,here you have no compromise with consumption.
You can well cut your water consumption on your toilet requirements. Leh being too cold you don't consume much water while bathing. You will need it while defecating normally, but Ladakhi drop toilets have dispensed away with the need of water. Dry composting toilet is an answer to fight water scarcity. Try it you will be contributing to local needs. They are no less hygienic than modern Indian style commodes.
5. Littering the environment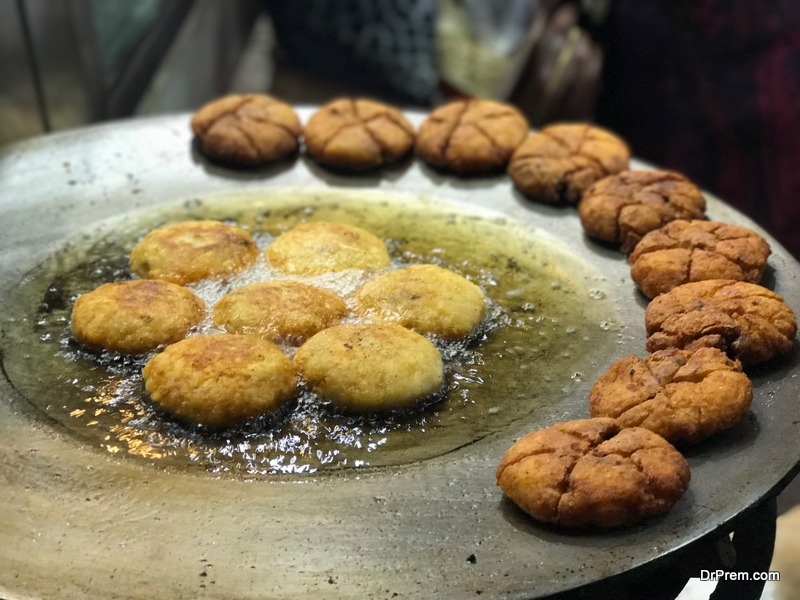 Ladakh has presently been a dumping ground of tourist garbage. Custom designed food suiting the palates of tourists from plain being a major menace to the delicate eco system up here in the mountains. A range of food is available here ranging from Dosas, aloo tikkis, paranthas, chutneys and what not!
The greasy oil waste, food waste and leftovers, plastic packs, tetrapacks containing beverages find their eventual way into this virgin soil.It is high time we think of contributing towards a cleaner environment. Littering Ladakh with garbage means hammering nails into a coffin, a shut box where the opportunity of visiting this place of surreal charm is put to sleep forever.
6. Staying in homestays instead of hotels
Seeing an opportunity in tourism and a booming economy in the perspective, Ladakhis are setting up their own staying establishments for accommodating tourists. These are no inferior to hotels and made out of woods instead of steel, concrete and bricks. They answer the needs of tourists and staying in homestays is highly recommended. They have compost toilets instead of flush ones. They are in line with the much needed policy of water conservation. These accommodations are perfectly eco friendly. Besides, choosing homestays would help locals financially.
7. No need to buy packaged water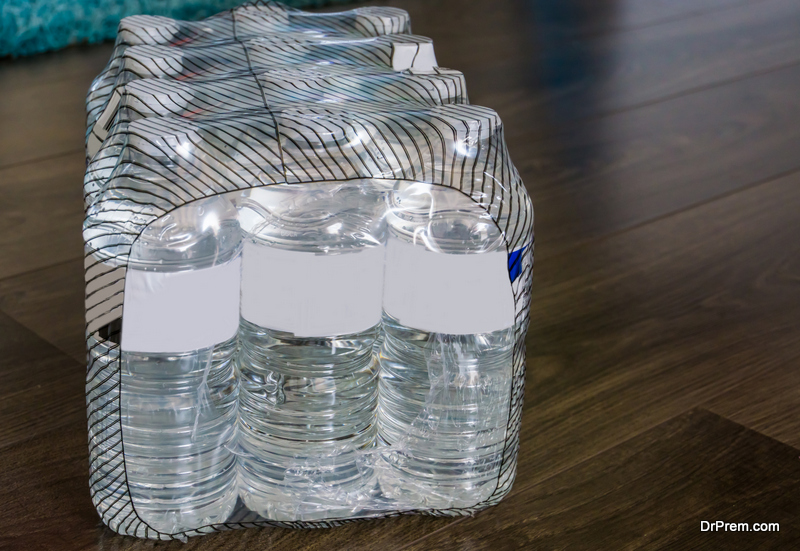 The filtered water that you get from guest houses and hotels is sufficiently safe to drink. There is no need to spend money on packaged water you can spend the same on local welfare as well. Bottled water would lead to piling of empty bottles adding to the already threatening garbage heaps.
8. Hiring local guides for trekking
Trekking is a part of responsible travel. It doesn't do any harm to local ecological balance, it is done on foot on time tested routes and doesn't involve journey by motor vehicle spewing smoke. On the way, you meet local people, share your knowledge, exchange views and deliver information that you might feel worth delivering. Most importantly the guide you are hiring is being provided a means to earn in exchange of services he renders. This goes some way uplifting the local economy.
Other contributions
You can share your skills and knowledge with the local population. You can teach local kids the skills of art or a lesson on hygiene for that matter. Try to mingle with the local essence from the very core. Photography or brief workshops on drawing and painting could work wonders. If you are a finance person, teach the uninitiated tricks of saving money and banking options.