Bhutan is a wonder of nature. Both the country's government and its natives have put in serious efforts for making it so. According to National Forest Policy 1974, the country is required to maintain a forest cover of at least 60%. The country has not only achieved their target, they have exceeded it by 20%. According to official figure by Bhutan Land Cover Assessment 2010, the total forest cover of Bhutan is more than 80%, and it is growing steadily every year.
Opportunities of Eco-Tourism in Bhutan
Bhutan is undeniably the most eco-friendly country in the world. Its ecosystem is rich, and it has plenty to offer to both the nature lover and the adventure seeker. For everyone apart from Indian Tourists, Bhutan can prove to be slightly expensive. Be ready to pay at least 250$ per day when you are in Bhutan. But if you have ample cash, it's one of those places where you would like to spend plenty of quality time. Here are some of the tourist destinations that offer you best environmental tourism opportunities:
Gangtey Valley: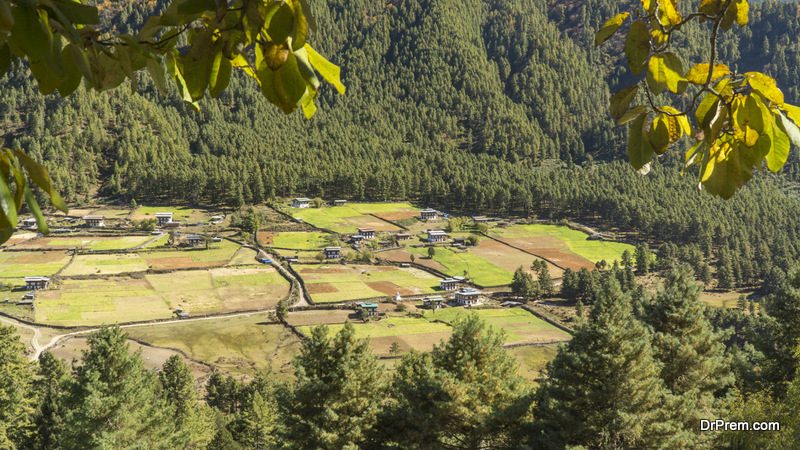 It is perfect place to begin your journey. Gangtey valley convinces you why Bhutan is world's most ecofriendly country. Unlike other valleys in Bhutan, Gangtey doesn't have too much of tree cover. You can go to the nearby villages of Kotokha and Gogona for trekking. The best time to visit  this valley is in winters, and if you don't go to Gangtey monastery your visit is incomplete.
Tiger's Nest Monastery
This monastery stays high up on the cliffs of towering mountains. The climb is steep and difficult. It is a bliss for the adventure lovers. Others can opt for a pony ride, which would help you in covering part of the distance. The stunning view of the valley that you get from the top makes all your efforts worth it.
Bundelling Wildlife Sanctuary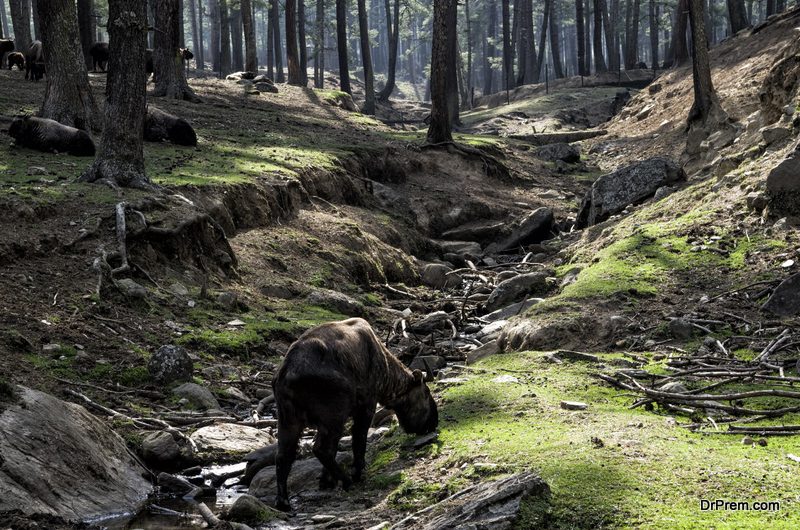 This is the place for you if you are looking for rare endemic species of animals. Here you can spot rare birds like Black-necked cranes, and animal like Takins, which is also the National animal of Bhutan.
Zuri Dzong Hike:
Inside Zuri Dzong there is a cave where Buddha is said to have meditated. The trek is short and the view opposite is simply mesmerizing. If you are tired of trekking for days on end, and want to relax a bit, Zuri Dzong Hike would fully meet your expectations.
National Park Royal: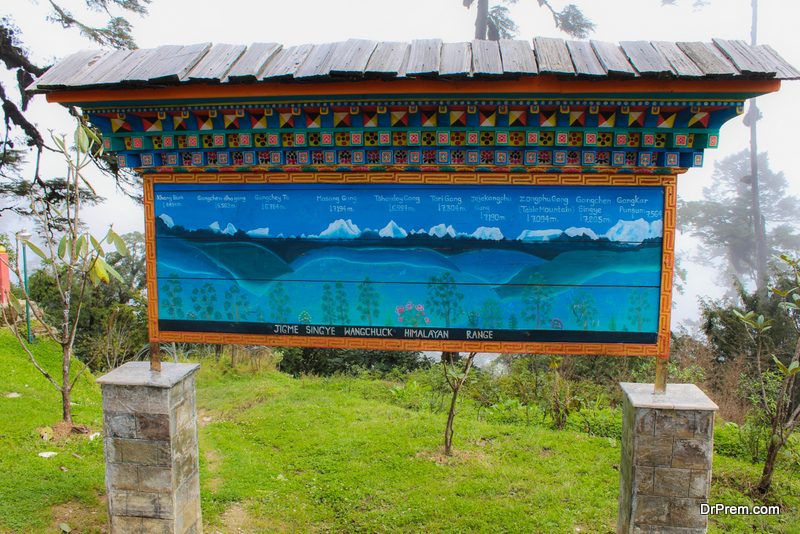 Earlier a wildlife sanctuary, National Park Royal was given the status of a National Park in 1993. It is also a world heritage site. Some of the rare animal species that you can spot here include Bengal Tigers, Golden Langurs, and Gaur. It is worth a go.
Haa Valley
Haa valley is definitely one of the eco-destinations to see before you die. The government of Bhutan protects it. So you are first required to take permission from Thimpu to go there. Trekking against the breathtaking view of Himalayas would invigorate you. Don't forget to miss Taktsang Monastry on your way.
Paro Valley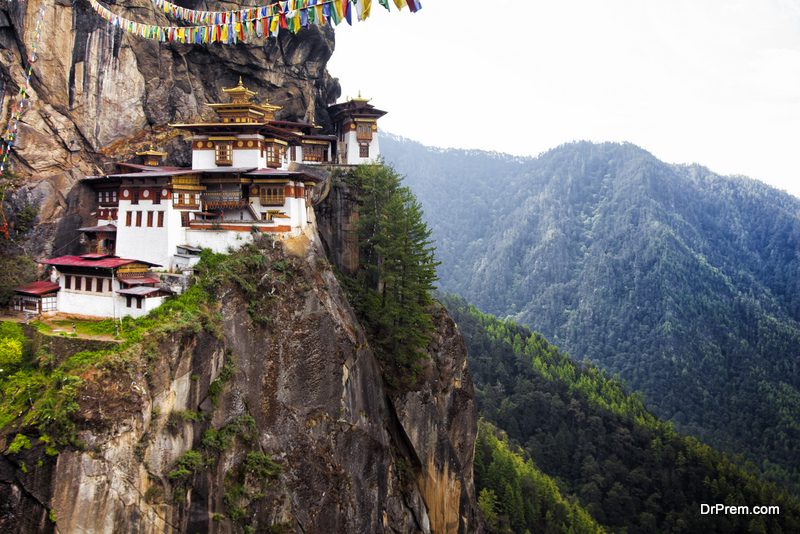 Paro valley is certainly one of the eco-destinations to see before you die. Your trip to Bhutan is incomplete without a visit to this beautiful valley. It houses many popular heritage buildings and religious sites, and has one of the most difficult airports in the world.
Challenges that Bhutan might face in future
Ecotourism in Bhutan is very tender and fragile. It is a result of the intense devotion of kind-hearted and simple-minded citizens of Bhutan. People there measure their growth based on Gross Domestic Happiness. They are very gullible. Bhutan has a great fight ahead. Many places having the same simplistic charm have become a prey of exploitations by tourists. Bhutan's level of vulnerability becomes pristine clear when we look at the trouble which other such secluded environmental tourism destinations have suffered in the past.
The painful case of Hawaii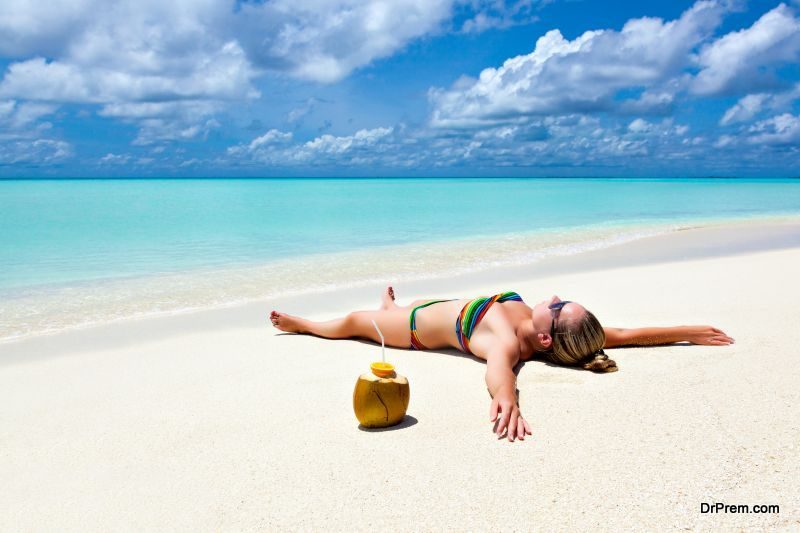 Before its overexploitation by capitalist ventures, Hawaii was also a peaceful retreat from the anguishes of modernization. But, in no more than half a century, the island itself started suffering from the same troubles of modernization. Since it is a secluded island in the Pacific Ocean, it has its unique culture. Moreover, the Flora and Fauna is also local to the region. In short, just like Bhutan, Hawaii also had the same fragile environment, which was very prone to suffering great damage from capitalist invasion.
And the sad truth about Hawaii is that it did suffer from capitalist invasion. Now one is more likely to find tourists there than native people. About 60% of the plants and animal species are endangered. To accommodate the onslaught of tourists, hotel rooms have been doubled in just 25 years. Despite state imposed laws and legal restrictions, many culturally significant places of the Hawaiians are encroached. It has become very difficult for native Hawaiians to maintain their livelihood by gathering food and fishing. They are finding it hard to survive on their own land.
What can Bhutan learn from Hawaii?
Bhutan is probably world's most eco-friendly country right now. If it wishes to remain so, the country shouldn't let anyone invade them in the name of development or even sustainable development. Tourists should be discouraged from bringing too many material goods with them. Overexploitation of tourists can be prevented by employing taxes and restrictions. Tourists shouldn't be allowed to visit ecologically sensitive regions without the permission of the government. In addition, they should be only allowed to do so under the strict supervision of the government.
Bhutan has shown us that we don't require material goods to be happy. There aren't many environmental tourism destinations where we can experience nature in its primordial charm free from any disturbance by modernization. Since Bhutan is offering us the rare opportunity to be a part of something as beautiful as that, we should respect that. If we cannot help its natives in building a greener and happier country, at least we should not ruin the beauty of their simplicity and solitude. Their happiness is pure and untainted. Harming it is just like crumbling a flower just to be able to smell it better.