With so many people now inhabiting the earth, garbage problem has seen a drastic increase. What compounds the issue is the fact that just a small percentage of waste is recycled or reused, making the garbage pile miles high. This mess is made up of products that are non degradable as well as those that can be broken down. Waste food makes up a sizable chunk of the junk. Despite millions being spent on generating a variety of foods, a lot of it goes into the garbage dump. Aside from being an eye sore, waste matter contributes to the development of methane gas, which can be flammable under the right conditions.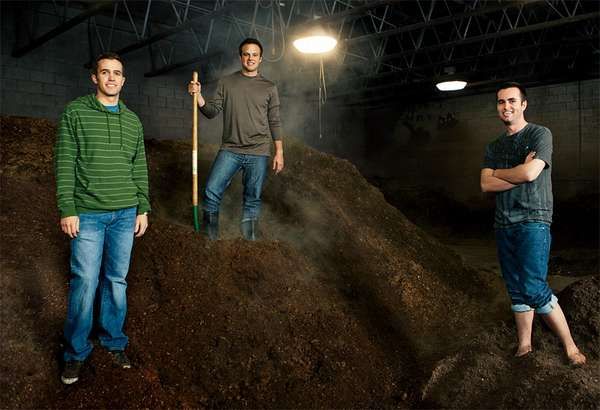 The unfortunate aspect is that much of waste food can be recycled. While this is a known fact, there aren't sufficient efforts made to do so. However, an innovative company called EcoScraps headed by Craig Martineau, Dan Blake and Brandon Sargent, based in Salt Lake City, has taken it upon itself to turn waste food into 100 percent composted organic soil. Currently, the company recycles food from high-value sources like food banks, grocery stores and wholesalers.
If you're wondering just how much food EcoScraps collects, be prepared to be amazed – a massive 20 tons a day. What it then does is compost the waste into organic putting soil which is later sold to customers for about $8 a bag. EcoScraps doesn't use non vegetarian food waste. This ensures that the soil is free from parasites and is 100 percent organic.

The United States throws away about 30 million tons of food a year and it is estimated that global food waste totals a staggering 1.3 billion tons a year. If even half of this could be composted, we would greatly be able to reduce the garbage load. Let us hope that EcoScraps' endeavor to turn waste into soil will pave a way for other innovative individuals to do the same.
Via: Trend Hunter