Going green is every ski business' dream in this age when global warming is a hot topic that peppers almost every conversation and discussion. Besides, it makes for a sweet public relations move for ski resorts. A lot of money and fossil fuel is used in grooming the snow of ski resorts to turn them into a soft skiing form. Ecogroomer, a Florida based company, has come up with a daring and clever remedy that can help ski resorts and the ski sports industry reduce the cost of snow grooming.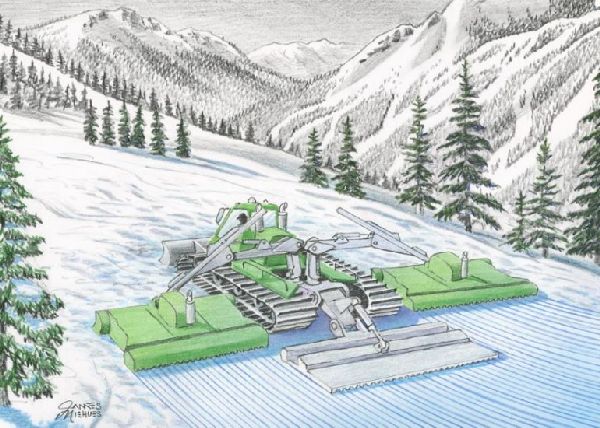 Ski resorts must groom their snow in order to attract tourists. Rising fuel prices over the years has had negative effects on lift tickets which now exceed $100 a day in several resorts. But Ecogroomer is revamping ski grooming equipments to make them more efficient, cheap and clean. The technology consists of self-powered grooming units that are attached on each side of a traditional grooming machine. Each unit has its own engine which allows it to cover up to more than 200 percent of the surface area.
Ecogroomer has stated that its machines could increase fuel efficiency by a margin of 30-35 percent over other products on the market. The company has claimed that if ski resorts use their product, they could save $150 million and 75.7 million liters of fossil fuel by the end of 2020. Cost savings could be benefitted by the consumers as well in terms of less expensive lift ticket prices. The equipment will be sent to resorts in and around the Rocky Mountains by the 2012-13 ski season.
Ecogroomer plans to lease its equipment currently instead of selling them. Resorts will be charged a usage fee based on the number of hours the equipment is used. The company has also announced that Volvo will be supplying the engines for the equipment. It also plans to team up with other Canadian and US companies.
Via: Gizmag