The number of vehicles all around the world is increasing at a drastic pace. Although this is a sign of prosperity, if we look at it in terms of pollution that this causes, then it is definitely something to worry about. By adopting eco-friendly The need for additional green cars or vehicles is more than ever. These cars should have a minimal resource and energy requirement for their production. Furthermore, their operation should not cause any bad impact on the environment. Lastly, they should last long. There are many vehicles in the market like Mitka Trike that satisfy most of these conditions. If you are planning to buy one, read on.
Read More: Five Weirdest Eco-friendly vehicles you must know about
Mitka Trike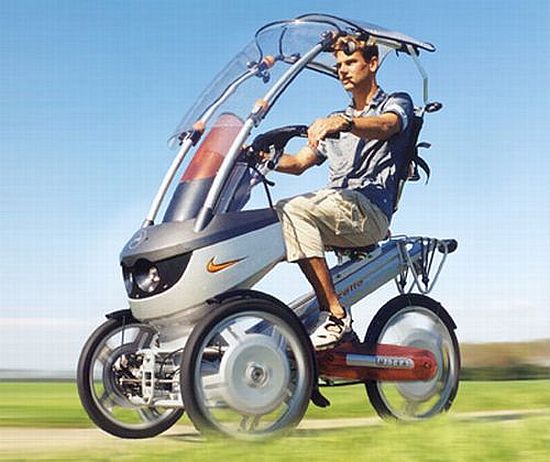 Eco Factor: Electric trike with a built-in pedal mechanism.
Researchers all over the planet know that electricity is the next-gen fuel. Automobile manufacturers are now concentrating on vehicles which make the most of this green power source. Keeping this is mind several Dutch corporations, Netherlands Organization for Applied Scientific Research and the Delft University of Technology have come together to develop the next-gen trike they call the Mitka Trike.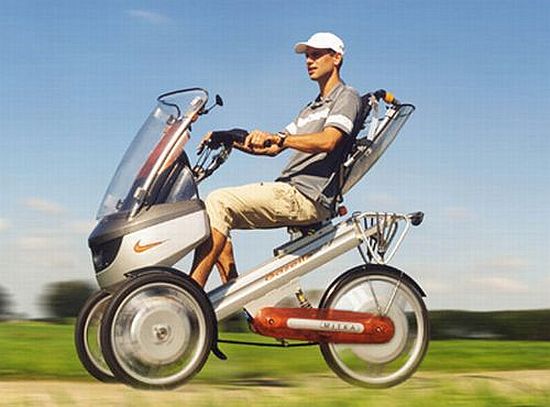 Mitka trike comes with a battery pack that vows to take you 22 miles at 15mph. The distance and speed of this trike can be enhanced not by an additional solar panel or another battery pack, but by the most renewable power source of all – human power. The trike comes with a pair of pedals that can increase the top speed to 22mph and can also increase the distance traveled to… well, anywhere where your legs and lungs can take you to.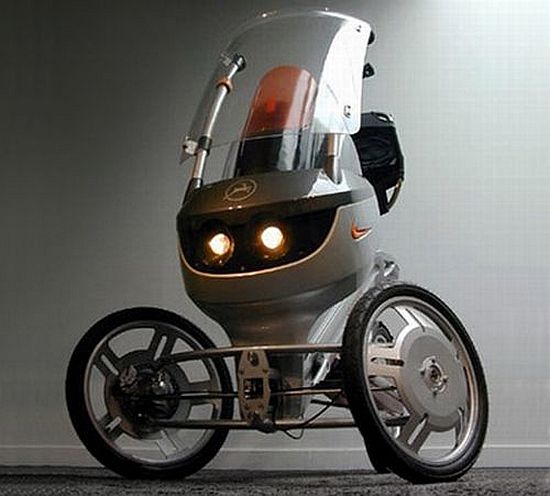 The researchers have also integrated a removable palm-top on the dash that provides all the performance data to the rider. A tilting mechanism gives you the pleasure of riding a bike on three wheels. It also comes with an adjustable height windscreen and a retractable clear roof for the not-so-sunny days.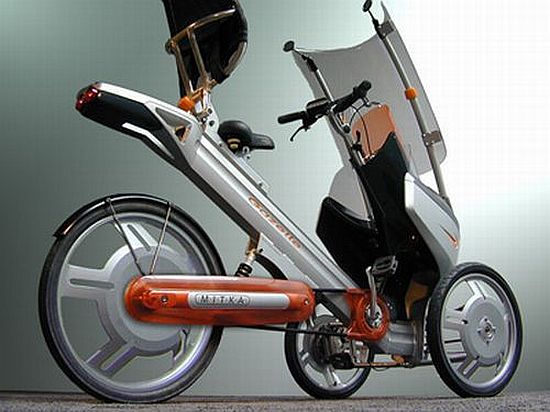 The Dark Side:
Since the trike was developed by several institutes, we did expect some more green in the trike. Roof-mounted solar panels or regenerative braking technology would have definitely satisfied our "Green Greed."
Via: AutoMotto
Some Other Popular Eco-friendly vehicles like Mitka Trike
1. Ford Fiesta SFE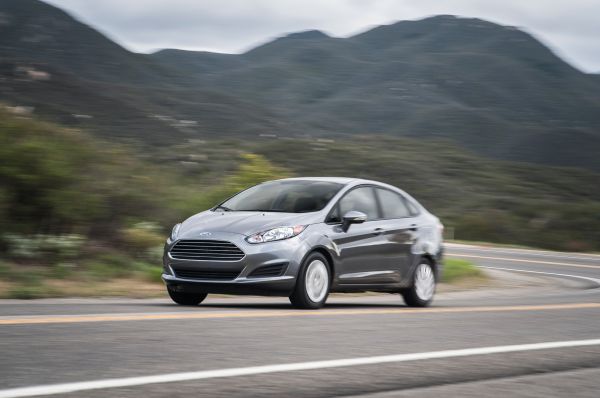 Image Source : enthusiastnetwork.s3.amazonaws.com
A Subcompact, MPG: 29/40, 1.6 L I4 car zooming past at 120 pony power is something that will grab attention of every onlooker. Fuel efficient as well as hippie is something that is hard to get. 2011 Fiesta is a treat to the eyes as well as a fun to drive. This car has a lot of amenities that are usually not found in a car of this type. It is has a regular unleaded engine. And it's easy as well as fun in handling its dynamics. It is an eco-efficient car and thus an apt buy for an environmentally friendly person.
2. Chevrolet Volt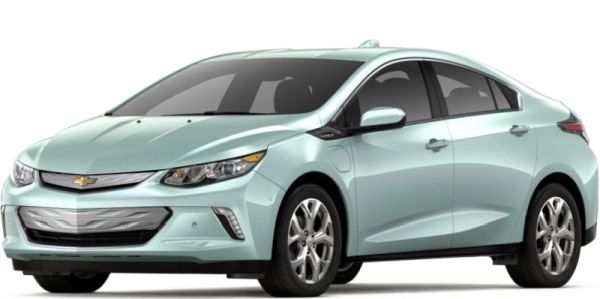 A compact, 1.4L I4 + 16 kWh Li-ion battery 95/90 Mpeg the new Chevrolet volt has 1.4 L four-cylinder and a kW lithium-ion battery. It is fuel efficient and its Battery extends the cars range up to 300 miles. Such gas savings is hardly found in any other car. All these features make it an eco-efficient and a classy car with the trust of Chevrolet.
3. Volkswagen Jetta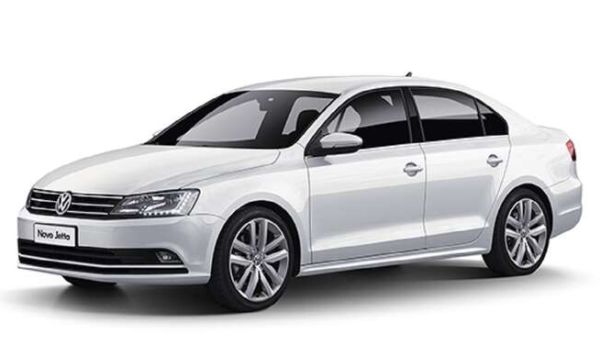 Image Source : auto.ndtvimg.com
This is one of the most popular fuel-efficient ecofriendly vehicles. A compact non hybrid, running on 2.0L I4, Diesel Fuel the new Volkswagen Jetta holds the record of being the most fuel efficient car in the Guinness World Record book. The Jetta's 140 hp, 2.0 L I4 diesel engine is not only more fuel efficient than its gas-bases brethren but its also faster acquiring a speed of 130 versus 120 mph Jetta S. Volkswagen Jetta is now the favorite of the environmental fanatics.
4. Hyundai Elantra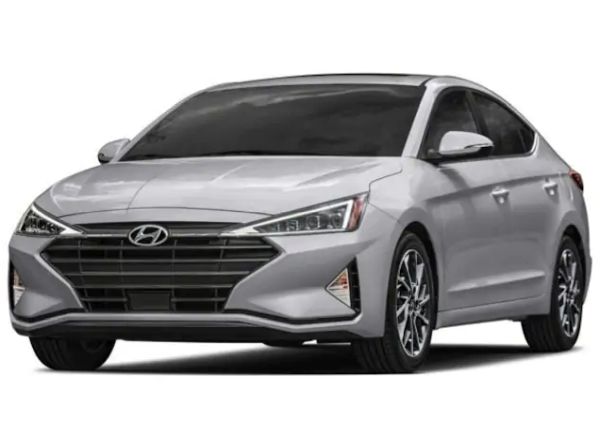 Midsized, running on 1.8 L I4, Regular unleaded fuel Hyundai Elantra is a cute car for the people with a keen sense of aesthetics. The 2011 Hyundai Elantra bags points for its 29 city/40 hwy fuel economy and classy appearance. However, the handling is a little less inspiring than its style. But considering its power and price it is a nice asset to posses.
5. Toyota Prius Hybrid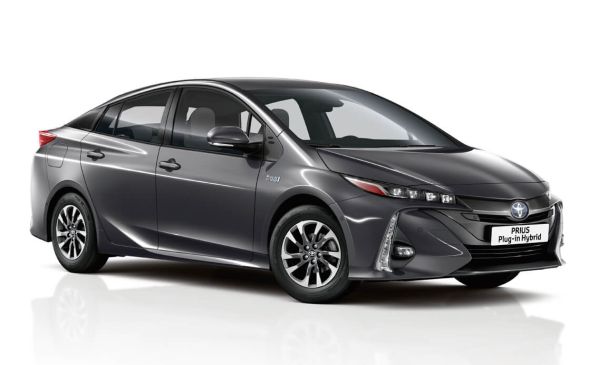 It is a Midsized running vehicle on 1.8L I4 + 27w Ni-MH battery, premium unleaded fuel an MPG Of 51/48 the Toyota Prius is the most standard fuel efficient cars. Although it is hybrid, it does not run on any dedicated battery. It can zoom its way from 0 to 60 in an astonishing 10.1 seconds. It offers a 4 driving modes Normal, Ev, Power and eco. Ev lets you run on battery power, Eco mode gives top fuel economy and power is good when you need an extra oomph.
6. Honda Civic Hybrid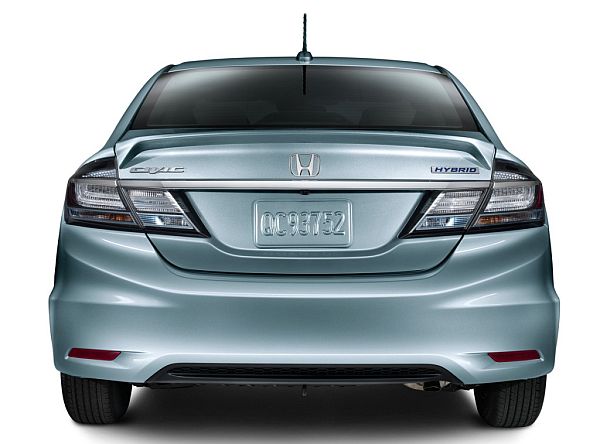 The Civic Hybrid by Honda, weighing around 3000 pounds, is much lighter than other hybrid cars of the same segment available in the market. Powered by 110-horsepower gas or electric thrust system, the small sedan is designed keeping the Partial Zero Emissions Vehicle standard in mind to help reduce air pollution. Featuring a variable automatic transmission, the Civic Hybrid offers an efficient mileage of 44 mpg in the city roads and 47 mpg on the highways.
7. Tesla Model S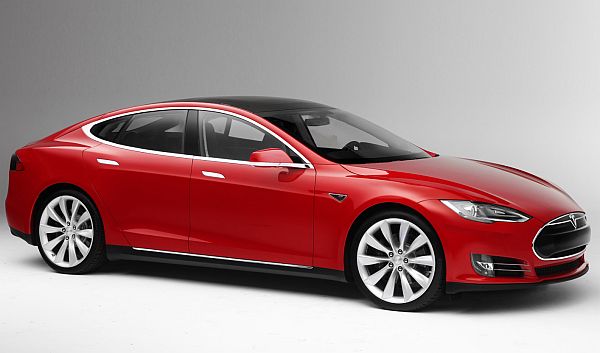 One of the greenest cars available in the market, the Tesla Model S is an electric vehicle with rear-wheel drive. Powered by 85-kWh battery generating 362 hp to reach the top speed of 125 mph, the electric car offers a driving range of up to 265 miles. Capable of reaching 60 MPH in just 5.4 seconds, the Model S not just helps in sustaining the environment but also comes with eight-year battery warranty. If you need extra power, you can go for the Model S 85 Performance with 416 hp that also features an Alcantara headliner, Tesla Red brake calipers and a carbon fiber spoiler to hit the road in style.
8. Toyota Prius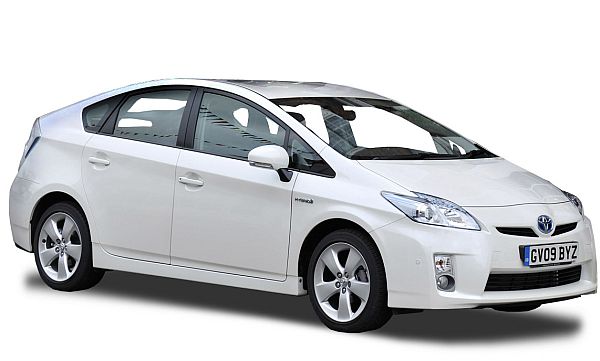 Ranked among the best selling hybrids in the US, the 2014 version of Toyota Prius is one of the most fuel-efficient cars available in the market. With the base price of $25,010, the hybrid vehicle meets the strict terms of California's Partial Zero Emissions Vehicle standard to offer a clean, green drive.
9. Honda Accord Hybrid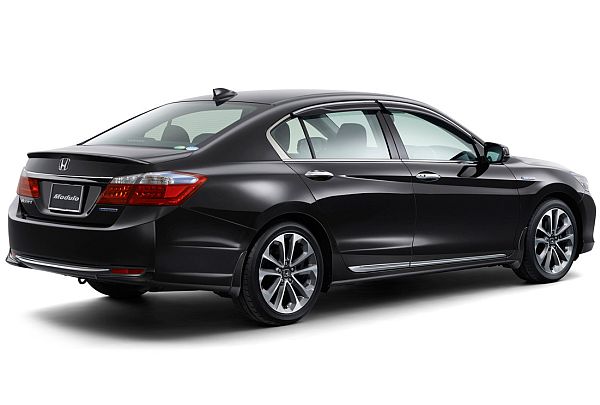 For those seeking an affordable car with green credentials, the 2014 Honda Accord Hybrid can be a practical option. Powered by a 2.0-liter, four-cylinder hybrid powertrain capable of producing 166 hp and 226 lb-ft of torque, the hybrid vehicle gives an efficient mileage both in the city and on the highway to commute passengers sustainably.
Final Words
With growing environmental pollution due to increased means of personal commutation, green cars or vehicles have become the need of the hour. The best part of opting for green commute is that modern green/hybrid vehicles do not compromise with comfort and speed while being sustainable.