Water is the elixir of life, and the more you drink it the better for your health. When you're on the go, you may be buying bottled water to quench your thirst. Water bottled in plastic bottles is bad for the environment and you. The solution is to buy reusable bottles and filling them at home, which is environment friendly and affordable! Besides, most reusable bottles are well-designed and insulated, which means you can enjoy a cold drink of water in blazing summers. Here are our picks of the best reusable water bottle for 2018, but first a few tips on how to buy the best one:
How to choose the best reusable water bottle
There is a huge range of bottles you can choose from. So it can be a little confusing, as there are many designs and the price range varies a lot too. Don't buy a cheap bottle, as it won't last long. The expensive ones are of course the best, but mid-range bottles are great too. They won't break the bank and last for quite some time. They would even survive being rattled around on your bike too. If you're willing to spend a little bit more, you can get some nice features like insulated or leak-proof designs. Stainless bottles are an excellent choice, while eco-friendly plastic bottles will work well too.
Clima bottle from 24Bottles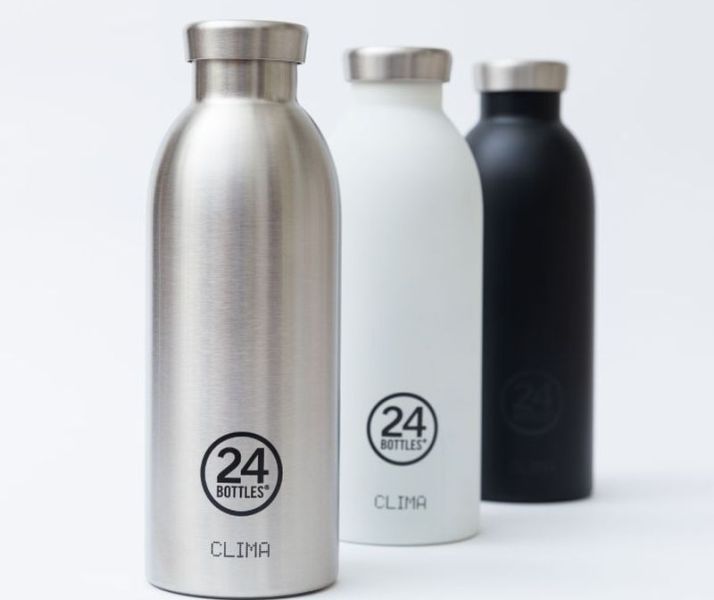 The Clima bottle was launched on 2017 September and has great reviews. It's a steel water bottle which has double walls and keeps any beverage cold or hot for 24 -12 hours respectively. Why this bottle is our top pick is that it is 100% carbon neutral. The company offsets the CO2 emitted during production, transport, and packaging, through its numerous reforestation projects all over the world. Drink water from this bottle feeling good about getting your required water intake while helping to save the planet. The Clima bottle is perhaps one of the best eco-friendly water containers you can buy.
iON 8 Leak Proof BPA free bottle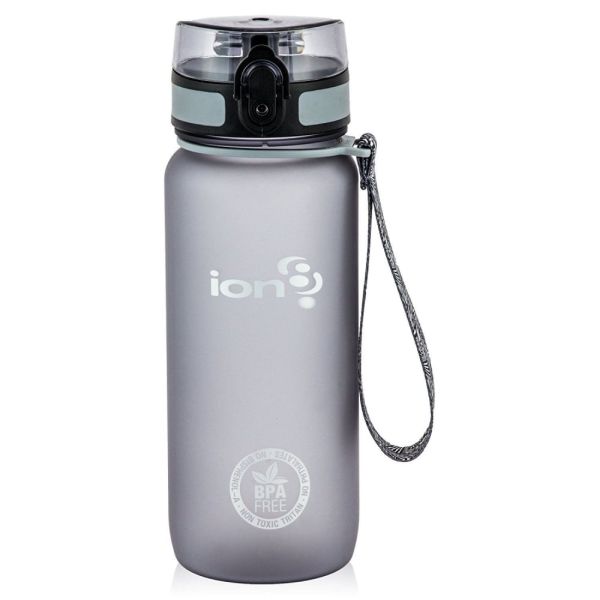 iON 8 water bottle is a sports water bottle which is free from BPA, which is what you want. The one thing everyone hates is when water bottles leak, causing all the liquid to create a mess in your bag. The bottle is leak proof, thus saving you the hassle of cleaning up any mess. It is designed for one-handed use which is great for bikers. This bottle can hold both cold and hot drinks of temperatures ranging from -10 degrees C to 96 degrees C. iON 8 bottles are not only BPA free, but they are also phthalate free. They are made of a material called TRITAN which is non-toxic, phthalate free, odor resistant and dishwasher safe. Besides, it looks good too, which will add to your sports fashion quotient. It's one of the best reusable water bottles you can buy.
MIZU M8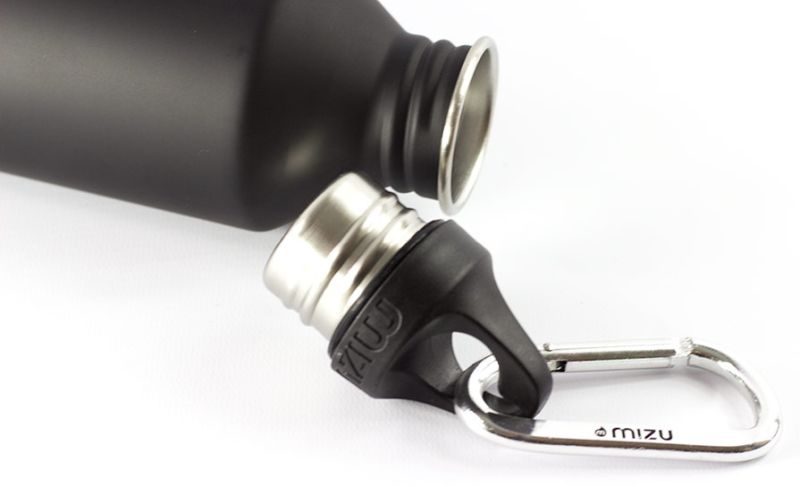 We love this bottle because of its size – 800 ml means it's the perfect size for you whether you use it while commuting, at home or while going on a hiking or trekking trip. Most bottles are 500 ml or just a bit more, which means you have to keep filling them frequently. But this one is It's great for picnics, too, and as it is a single-walled bottled, it's quite lightweight. There are many colors available – just choose the one which reflects your taste. This is one of the best reusable water bottle for you.
S'well steel vacuum bottle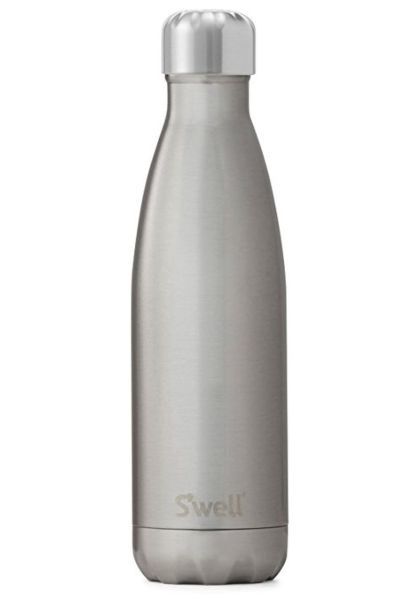 A S'well steel bottle has probably caught your eye before now, as its patterns have become quite popular. S'well has an impressive array of designs, ranging from famous works of art, animal prints, iridescent metallics and colors you can choose from. Apart from the stylish look of the bottle, this water containers like S'well are on our list, because of their eco-friendly features.  The vacuum design keeps liquids hot and cool and can be used for traveling, picnics, the gym, and adventure trips. Using a reusable cup rather than disposable paper cups is an even better idea. Take it to the office and make your co-workers envious of the beautiful design.
Hydro Flask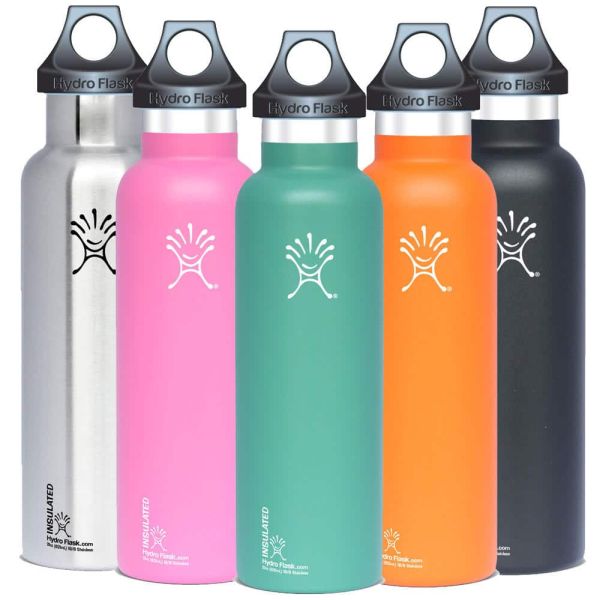 This is one of our favorites too, as it can hold 950 ml. This huge flask is dishwasher safe. It is made of stainless steel, which is better than eco-friendly plastic bottles. It is double walled, which keeps things at a deliciously cool or hot temperature.  This bottle is best when you're traveling by car, as it becomes quite heavy when filled. To accompany your bottle, keep a sippy stainless steel cup and avoid disposable paper cups and help save paper.
Fruit infuser bottle from EMPO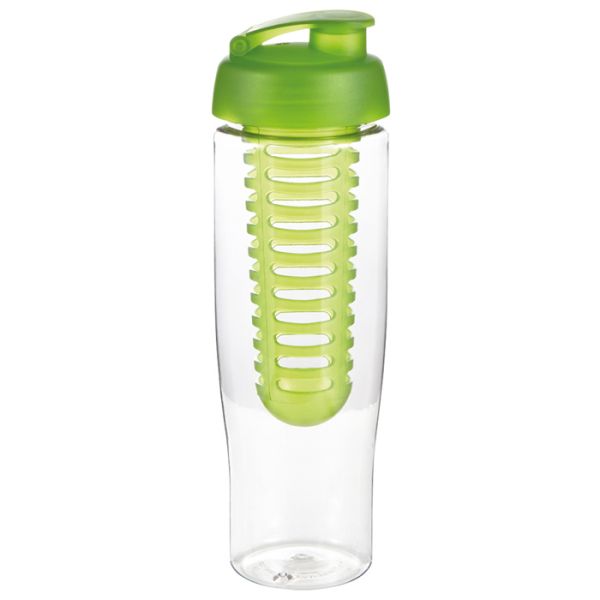 The fruit infuser water bottle does double duty as a thirst quencher as well as the nutrient provider. Fruit infuser bottles have a separate compartment in which you can put the cut fruit of your choice. The EMPO fruit infuser is affordable and easy and convenient to clean as it is dishwasher safe. It's easy to stick to your H2O habit when the water becomes tasty. At 700 ml, it bigger than most bottles, so that you don't have to keep filling it very often. Also, enjoy the recipes from the recipe booklet, which comes free with the bottle.
Bobble filter water bottle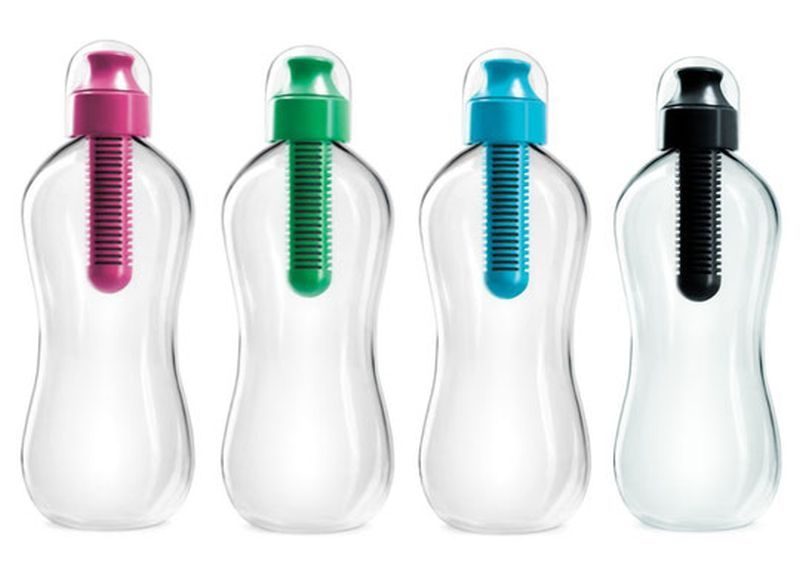 This is one of the best reusable water bottle  we've found for you. It can filter water which is great for adventure trips to the wild. Bobble is a well-known company. It sells filtered water bottles. It's very popular even though it can't be washed in the dishwasher. The recycled BPA free plastic makes the bottle eco-friendly and helps you to adhere to your green living choices. The filter made of carbon removes chlorine from water. The filter of the Bobble bottle can be utilized 300 times before it has to be changed.
Chilly reusable bottle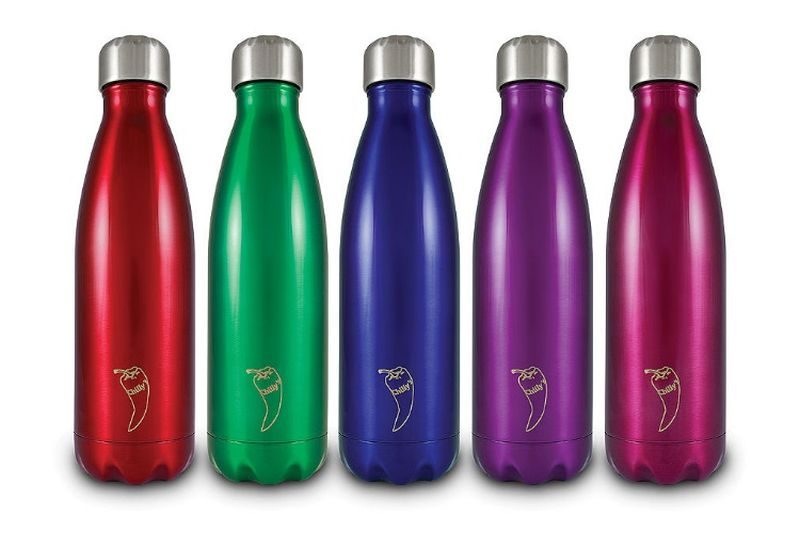 This bottle is available in many different sizes, from 250 ml to 750 ml. Chilly bottles are supposed to be the one of the best reusable water bottle in terms of insulation. It keeps liquids cool for 24 hours, even if is in the sun, making it great for picnics in summer. It's good for milk too, so you can carry your kids' milk too wherever you go. It's not cheap, but considering the features, you can't complain.
Before buying your reusable water bottle, you have to think about the use – why do you need it for? Buy a bottle with good insulation if you want to drink cold or hot beverages, and if you want to carry a light bottle for the gym or for your hiking and trekking purposes, buy the best reusable water bottle you can find.