Sipping a cup of piping hot tea under a shadowy bough, in the green backyard on a spring afternoon, is almost a dream, gestating to life. Who would not wish to be at a place that drives divinity and tranquility through one's senses? And what could be a better complement to this tranquility than a cup of tea? Well then, this dream has been granted the boon of reality now. With the tea houses in the journey towards completion, worshipers of sane peace could now hope to find their heavens settling down on the earth.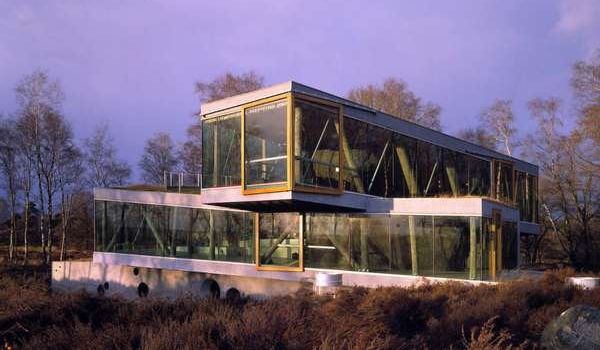 The tea house has lovingly, or rather thoughtfully been named as the Posbank Pavilion. It promises a better sense of being nearer to the touches of Mother Nature, because everything that has gone into its making and almost every other thing that it accommodates in itself, is natural, and more importantly, eco friendly.
The best part is that the building in its entirety does not use even a speck of hard wood in its construction, so there is literally no harm to the nature. Instead, it uses concrete plaster that has its origin from stone granulates and sheep's wool for the purpose of insulation. Secondly, it has a sustainable roof, which can support growing vegetation and ensure proper use of sunlight for generating solar energy. Apart from these regular ecotic features, the house also showcases simple but impressive ventilation systems so as to maintain proper air circulation throughout the structure.
What else do you need to feel close to Mother Nature? A cup of hot tea, a well maintained eco friendly place to sit and an eyeful of green majesty to heal every tired nerve of your visual socket.
Via: Trendhunter