Maysan Towers are two emerging sustainable residential towers in the district of Maysan, Reem Island in Abu Dhabi, capital of the United Arab Emirates. The structures merge sophisticated sustainable strategies with sanctified green approaches and compatibility to the cultural uniqueness of Abu Dhabi. World famous architecture and interior firm DWP designed the pair of green structures.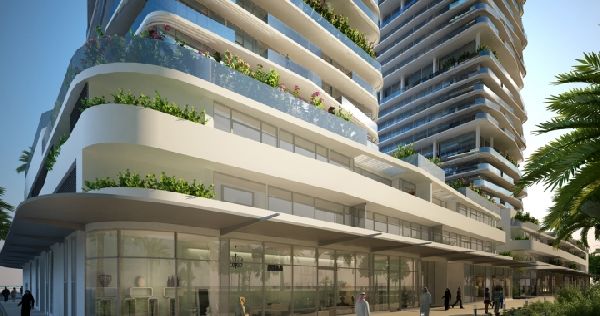 Maysan Towers are projected to provide a green touch for the ever-expanding city of Abu Dhabi. Indeed, the edifices are expected to give a bright addition to the coveted green agenda of the country. The buildings are to realize respectively with 38 and 36 stories with state of the art residential facilities, living spaces, conference halls, corridors, pools and others.
The design is actually inspired by the natural scenery of Al Ain, the Garden City of the Gulf. The architectural wonder will highlight spectacular rock overhangs, green oases and planar mountain uplands. Well, everything will have a clear green touch, say the designers of the massive project.
Maysan Towers will spread out across a total floor area of 64,500sqm. The project design has so far grabbed the Cityscape Best Future Residential Development Award last year.
Construction of the massive green project kicked off mid last year. Once commissioned, it will certainly be one of the biggest and holistic green residential complexes in the world. The UAE government can show off Maysan Towers as part of their attempt to reduce carbon footprint.
Via: Architter