Our homes can play a major role in saving the environment. In modern lives, where people prefer smaller and more functional homes, prefab homes are quickly becoming the trend. In addition, people are also focusing on making their houses sustainable. There are various things that we can do during the construction of the house as well as in terms of insulation and use of electricity to reduce our carbon footprint.  The best, however, would be to buy a house that's not just eco-friendly but durable as well. What's the point of buying something eco-friendly if it doesn't last? That defeats the purpose completely. HOMErgent Shelters belong to this category of houses.
HOMErgent Shelters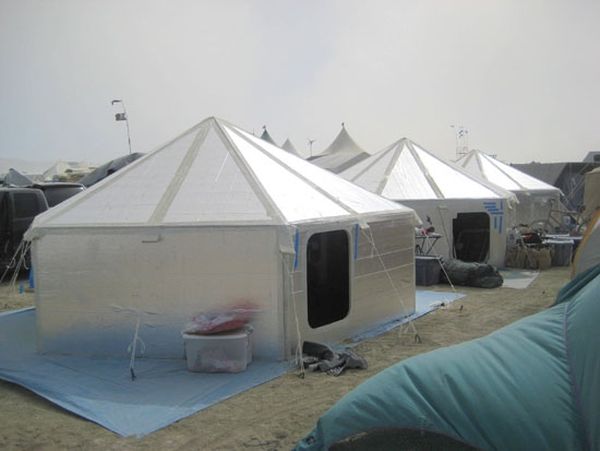 Eco Factor: Emergency shelters make use of ecofriendly technologies.
HOMErgent has developed a range of emergency shelters. We can use them to provide temporary living space for people who have lost their homes in a catastrophe. The easily transportable, flat-packed, high-quality shelters make use of existing ecofriendly technologies for heat and power.
Based on a "hexayurt" design, the shelters have solar, wind and geothermal energy generators. These provide users with off-grid energy. The company claims that one can deploy the unique shelters like a tent but last like an automobile and live like an apartment.
The robust shelters have an estimated lifetime of about 20 years and are resistant to fire and moisture. Furthermore, the shelters' unique design allows them to withstand over 70mph winds, and they are user-repairable with replaceable components.
Via: Dvice
Some more innovative Eco-Home design
1. Edgeland House: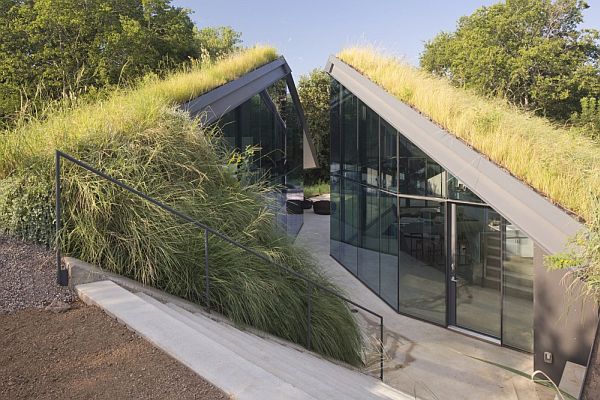 It has been constructed over former brownfield site. Moreover, it has local wildflowers on the roof helping with insulation, adiabatic cooling and glazing that has low emissivity. The house also makes use of geothermal heating and various cooling measures to provide optimal temperature inside the house.
2. Off Grid Home: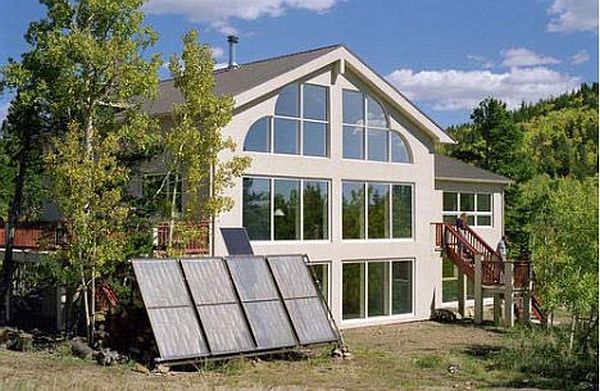 It falls under the category of sustainable retreats that are able to generate their own water as well as power supply. Some of the sustainability features present in the farmhouse include natural ventilation, use of layout which optimizes solar gain and utilization of local materials.
3. Meme Meadows: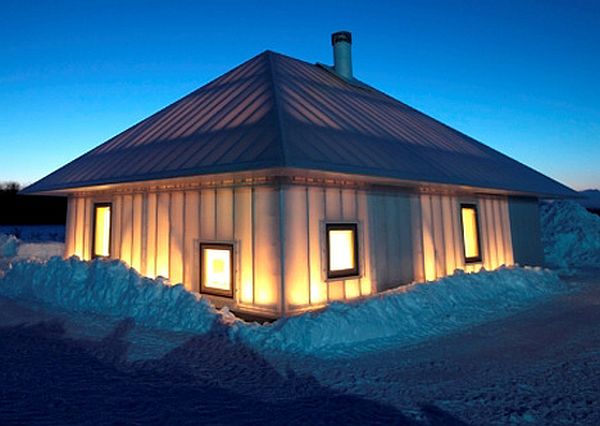 This house aims to follow many of the sustainability norms and utilizes several contemporary methods that help in energy efficiency. For room heating it utilizes tatami mat floors. Central hearth along with airtight polyester membrane cover the whole wooden structure to keep the cold out while at the same time letting sunlight come into the house for natural illumination.
4. Haus W: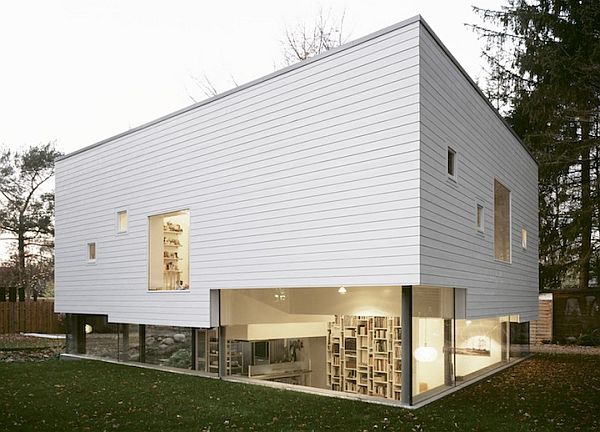 In terms of eco-friendliness, the house fully utilizes geothermal energy as well as recyclable timber framing which is CNC-cut for keeping the house insulated while at the same time reducing cost as well.
5. G House: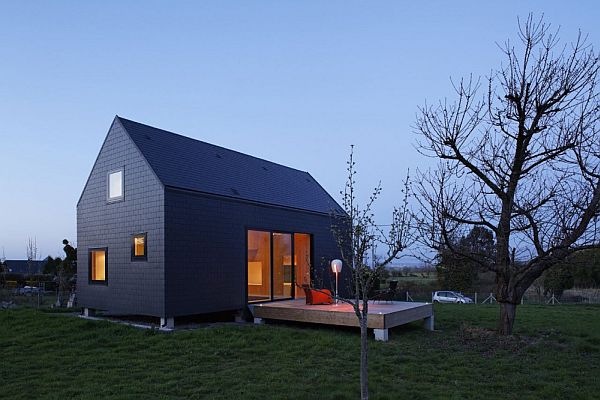 This is another example of how one can achieve energy sustainability using airtight construction and temperature control. Passive steps such as natural ventilation, southern orientation and effective insulation make it possible.
6. Orchid House: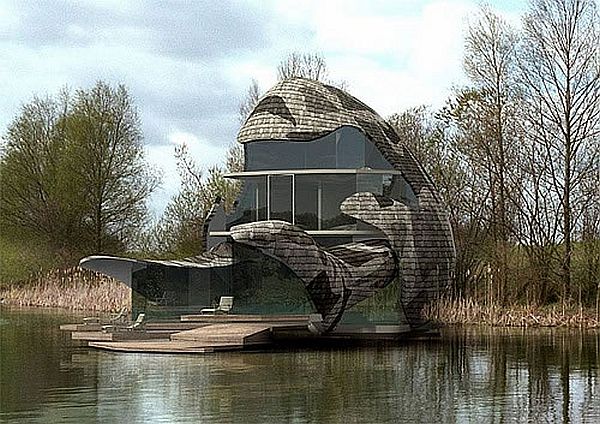 The house is part of the project that aims to change a gravel pit into nature reserve. It makes proper use of geothermal heating as well as produces greater amount of energy than it requires.
7. Westside Road Residence: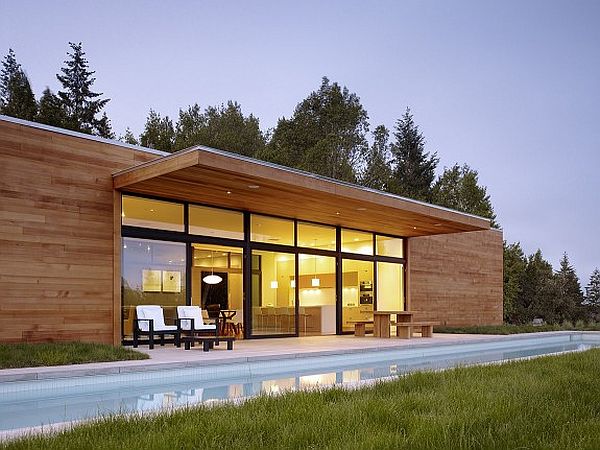 It has a solar passive structure along with site-built construction elements. Furthermore, eco-friendly products have been used in construction, and the house is designed to reduce usage of energy. Interior design is such that it reduces wastage of space and the house makes full use of solar energy.
8. Woodland Homes: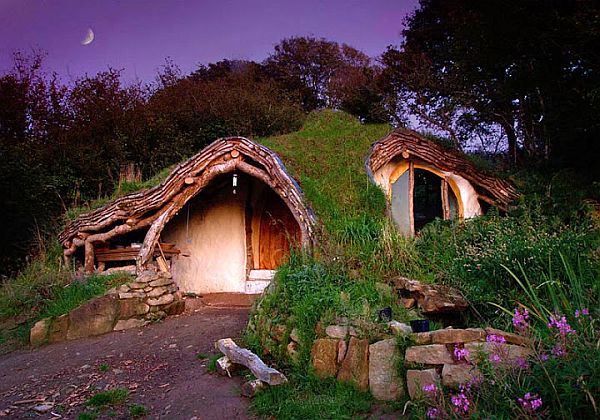 This eco-friendly house has been constructed using environmentally friendly products and makes use of natural air cooling. Some of the other notable features include usage of solar energy and compost toilet.
9. ideabox prefab homes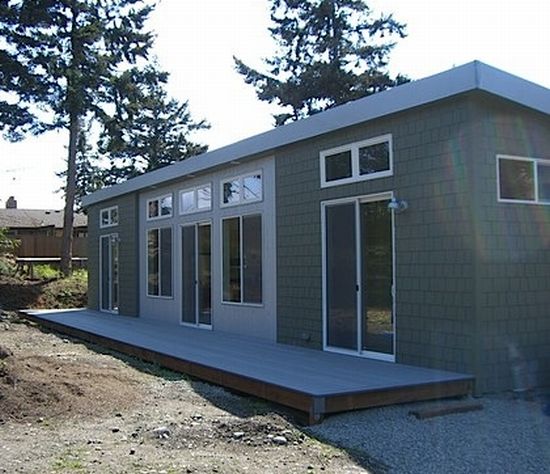 Eco Factor: Prefab home is Energy Star and Earth Advantage certified.
A new ideabox house seems to have gained popularity in Port Townsend. Now it stands in competition to the Clayton i-House. Cherry Street in Port Townsend, Washington features one of the modern versions of ideabox prefab. The design includes an open kitchen, two bedrooms and two bathrooms.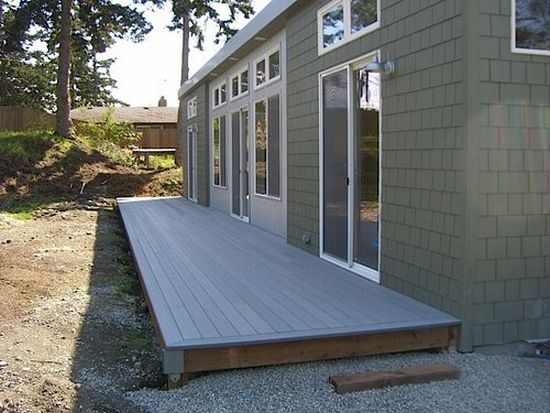 Built on a total area of 840-square-feet, the house has received Energy Star and Advantage certification. So it's no wonder that people are rushing to buy these simple, off-the-land luxury homes.
10. Bike Trailer House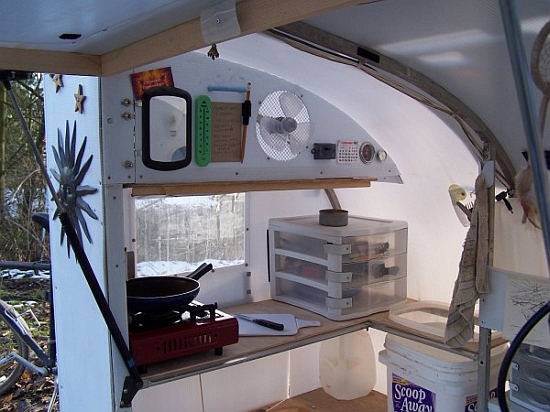 Eco Factor: Bike house powered by solar and wind energy.
Living in a luxury home that offers the best in technology to you isn't what everybody dreams about. There are a few people who love to live green in home which can be moved to any location at any time and that too without emitting a single gram of carbon into the atmosphere.
Opting to live a nomadic life in Burningman, Paul crafted a low-cost mobile trailer in which he could spend a week. The trailer isn't designed to work on long road trips but can stand winds of 60mph and temperatures as high as 100 degrees.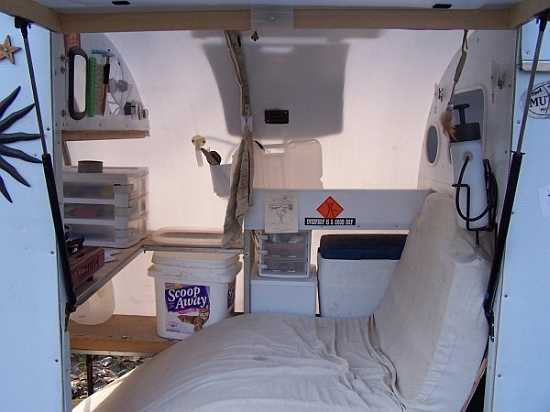 The small home is powered by a roof-mounted wind turbine. Food is prepared in a solar cooker and a solar water heating system provides hot water for kitchen use.
11. Spanish company home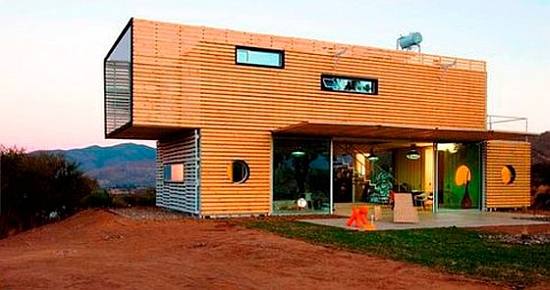 Eco Factor: Recycled homes made from shipping containers and other found objects.
Found objects are mostly transformed into artwork, which don't often have a functional value. Designers over at Infiniski have developed modern homes from materials not many homemakers choose. Headquartered in Spain, Infiniski uses shipping containers, pallets, bottles, recycled iron and aluminum, old train rails and recycled wood for "green" homes, which don't show the materials they're made from.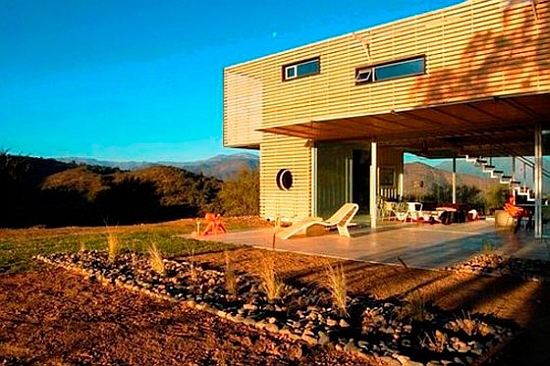 In addition to the use of recycled materials, the company also incorporates renewable and alternative energy systems in their projects, which range from the use of geothermal energy, solar photovoltaic boards and wind energy. The company designs all types of buildings from houses, apartment buildings and offices from the same materials.
12. Instant House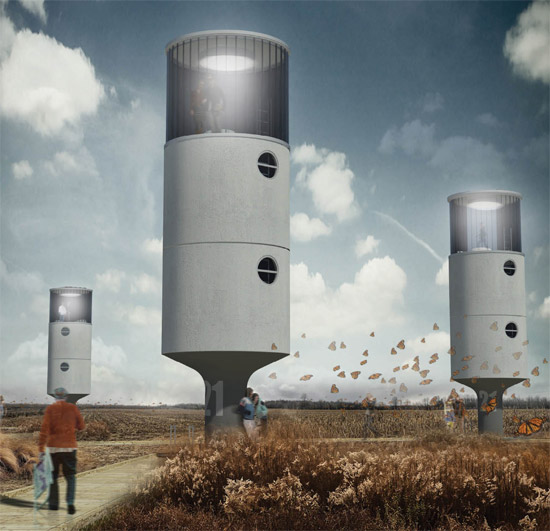 Eco Factor: House constructed from sustainable materials.
H3AR Architecture and Design has come up with an Instant House proposal for an international student design competition. The theme is a temporary residential mini unit. One can easily construct this Instant House. It consists mainly of sustainable materials.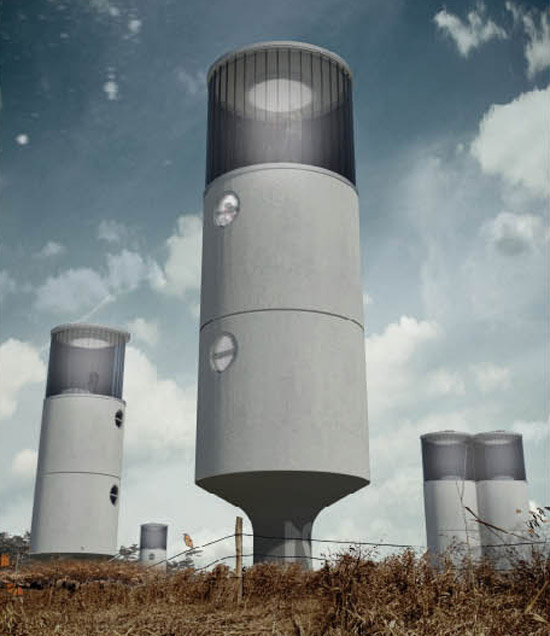 The concept includes concrete cylinders. These constitute of styrofoam concrete, which improves acoustics and insulation. Moreover, the concrete contains TI02, which reduces air pollution. The designers also believe that by the year 2014, one would be able to manufacture concrete from rice husks. Apart from making the construction material cheaper, it would increase its sustainable credentials even more.